How to be Successful in Today's Digitally Influenced Retail Era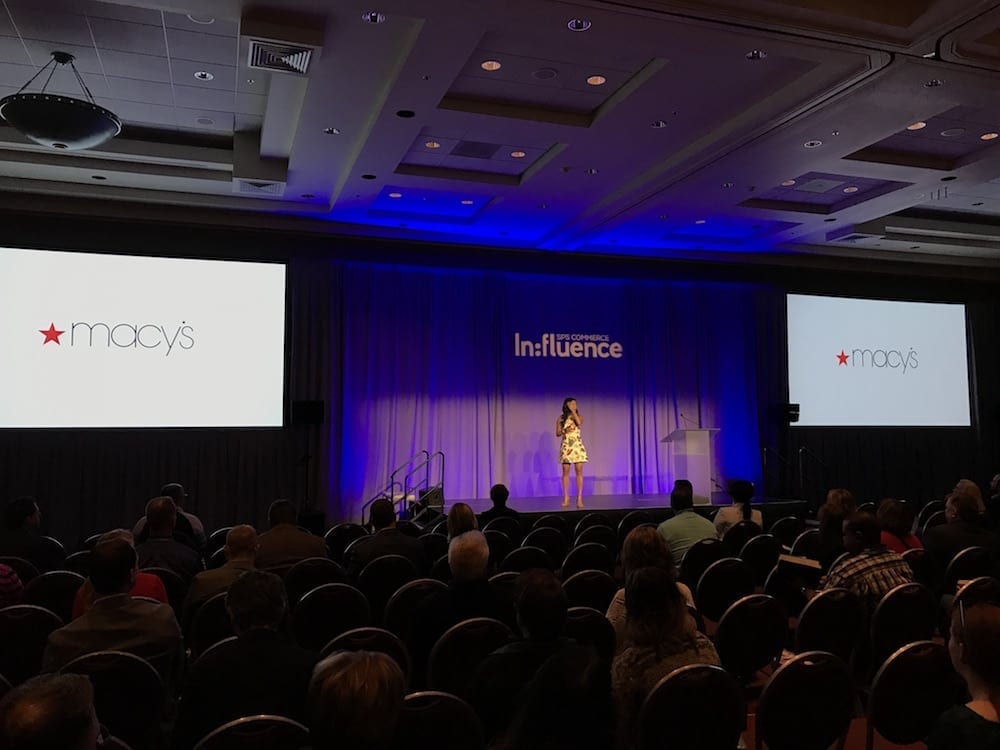 SPS Commerce In:fluence 2017 brought together some of the brightest minds from every corner of the retail industry. In this session, Michelle Wang-Davidson, group vice president of Omni DMM at Macy's, discussed what it takes to be successful in today's digitally influenced retail environment.
In a time where one bad product review or negative store experience can permanently break a sale, it has never been more imperative to deliver a better consumer experience than your competitors. This is especially true since consumers have nearly limitless choices on where, when and how they can make a purchase.
While the media may make it seem like retail is dying, it's actually growing (sales are up 7.5 percent), how does one "win" at retail? Wang-Davidson offered her take on what it takes to achieve success with digitally influenced consumers.
Get your house in order – Examine the foundation of your brand and review your operations, especially in terms of fulfillment capabilities. Determine if your operations are able to deliver the digital experience your consumers expect.
Deliver a consistent brand experience – Regardless of where consumers engage with your brand, they should have a consistent experience at every touch point.
Make it easy for consumers to buy from you – Make every interaction positive, whether it's reviews, customer service or fulfillment, make it easy and positive.
Embrace new marketing strategies – The use of driven content and digital tactics can help inspire your consumers in the discover phase. Test new strategies and discover what works best for your shoppers.
In short, retail success comes down to the consumer experience. If you can wow, delight and even exceed their expectations, you'll find success.
To read about more SPS In:fluence 2017 keynotes and breakout sessions, check out some of our previous blog posts: The keynote speech delivered by SPS CEO Archie Black and SPS CMO Pete Zaballos, the keynote from SPS COO Jim Frome, the breakout on the importance of merchandising with Regis chief merchandising officer Annette Miller and the breakout with Daniel Duty of Conlego explaining why today's retail is the ultimate team sport.

Latest posts by SPS Commerce Blog Team
(see all)
Evaluating Your EDI options: 7 Building Blocks of Full-Service EDI
Get insights on choosing the right EDI solution for your business and the seven components vital for truly full-service EDI.
GET WEEKLY UPDATES DELIVERED TO YOUR INBOX.
Subscribe to our blog to receive retail and supply chain news, valuable resources, expert tips and more.