SPS Commerce is retail's most trusted EDI provider.
Satisfy any buyer or vendor requirement with SPS Commerce, the only EDI service provider that connects your business to 115,000 + retailers worldwide.
What is an EDI service provider?
An EDI service provider offers software-as-a-service technology that syncs with tens, hundreds or even thousands of other companies' business processes and rules. All trading partners have different business rules for required EDI documents, EDI testing, connection methods and other requirements. EDI can readily be outsourced to a third party, often called EDI services or EDI software.
Without an EDI provider, businesses can face significant challenges managing their trading partners. Order processing, forecasting, reporting, and item setup and management can be prohibitively complicated. An EDI service provider eases these business challenges by helping automate the exchange of data and keeping up with shifting requirements for a seamless omnichannel experience, allowing businesses to focus on other priorities.
What can I expect from a top-ranked EDI provider?
Fast, software-free setup
All you need is a web browser to start processing EDI-compliant orders now.
24/7/365 expert support
Get help the way you want: Over the phone, by live chat, by email or through our videos and webinars.
World-class reliability
Proud to be ranked the #1 Most Popular EDI Software on Capterra three years in a row.
115,000 + retailers, ready to connect
Wal-Mart, Amazon, Cabelas, Grainger, Target… they're all here, pre-mapped and ready to go.
Automatic spec changes and updates
No more debugging and re-configuring retailer data requirements on your own. We do it all for you.
Painless customer onboarding
Shrink your onboarding time for new customers from weeks or months to days.
Total supply-chain visibility
See the flow of transactions in and out of your business with complete clarity and precision, in real-time.
Say 'yes' to any retailer's EDI needs, no matter how complex.
Do seamless business with anyone in the world.
To satisfy today's retailers, your supply chain needs to be blazing-fast, laser-accurate,
and primed to deliver across any channel at a moment's notice.
SPS Commerce Fulfillment became one of the top EDI solutions by making the most complicated retail partners simple, painless & shockingly cost-effective.
No more scrambling to stay on top of constantly changing vendor requirements
None of the stress, errors & chaos of email, spreadsheets & faxes
No more wasting hours every week manually processing orders
See your entire fulfillment process, simplified into one clear "source of truth" (finally!)
Onboard new customers immediately without building anything in-house
Be able to seamlessly integrate even the clunkiest ERP and get the online sales capabilities you need
No adding more tools like an EDI van or translator to your business stack
Rapidly scale production while radically improving your customer service
With SPS, you'll be able to put more products on more shelves faster than you ever thought possible.
Choose the best EDI provider that actually
makes orders easy to understand & execute
Don't know much about EDI?
With our team of experts at your side, you don't have to.
We keep all your EDI connections up-to-date automatically
Our "one-to-many" mapping model means you never have to worry about (or pay extra for!) changing EDI requirements. We take care of it all behind the scenes for you.
We'll show you amazing ways to optimize & grow your business
With unparalleled insight into how today's retailers do business, we'll find endless ways to streamline your supply chain & scale your business.
We're always ready to help (even at 3 a.m. on a holiday)
Unlike other EDI providers, we don't skimp on customer service. We provide 24/7/365 support, so you can always get 1-on-1 help the second you need it.
Why choose SPS as your EDI service provider?
Within our vast network of connectivity and partnerships, we have the right solution for you. Our full service EDI guides you from consulting about your business needs, through setup and testing, to providing ongoing support – including managing requirement changes and onboarding new trading partners. But don't just take our word for it.
Here's what our customers have to say:
SPS Commerce + hello bello

"The SPS team always takes the time to understand our needs. They have been phenomenal from start to finish. We really see them as an extension of the Hello Bello team."

Duke Dizdar, Supply Chain Analyst

Customer Stories

SPS Commerce + R&R Textiles

"Without an EDI connection, our company would be a nightmare. We wouldn't be able to operate the way we do, just day to day. I couldn't imagine a scenario where we're doing manual data entry."

Rajan Barad, CEO

Customer Stories

SPS Commerce + Osborn

"We don't have any internal EDI experts. With SPS this isn't an issue, they manage it on our behalf. From adding new trading partners to troubleshooting any issues that arise, SPS has the experience to do it fast and without our direct involvement. Our partnership with SPS hasn't just saved us time, it freed up our resources to go after other initiatives."

Josh Tobler, IT Director

Customer Stories
Give us just 10 minutes of your time to see why we're the best EDI solution for your business.
Get a personalized consultation
Learn how your order process can improve to help your bottom line
Get recommendations specific to your business
Hear how companies like yours are using SPS solutions
See why our solutions are trusted by more companies than any other EDI provider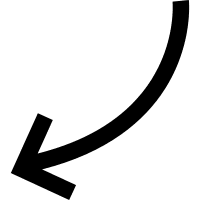 The biggest network.
The most widely used EDI solution.
The most reliable technology.
The best customer support.