Smarter, simpler ordering with Order Central
Delivering a stellar customer experience is at the top of your priority list. Order Central helps you get the right product on the shelf at the right time through standardized ordering from all your suppliers. Reclaim the time and resources you need to focus on your business goals with Order Central.
years of improving ordering for small businesses
Stop sending orders through multiple, outdated channels.
Experience end-to-end ordering with Order Central.
When each of your suppliers requires a different way to submit orders, the process of replenishment ordering becomes complicated and time-consuming—from order creation through invoice reconciliation.
It's time to simplify your ordering process. With Order Central, you can easily access catalog information from all your suppliers in one central location to create and manage replenishment orders. And that's just the start. Search and source products from your suppliers, view rich product data, request samples of new products, get at-a-glance order history, see your negotiated pricing and much more with Order Central.
Your time is as valuable as your inventory. Order Central can help you maximize both.
What is Order Central?
Order Central is a single, smart solution for end-to-end replenishment ordering.
A single, smart connection
Create and manage orders for all your suppliers with a centralized solution that evolves with you as your business grows.
Supplier engagement and adoption
We consult with your suppliers to help them adopt new processes, driving accountability across all points in the order process.
Proactive, ongoing support
Our team of experts offers support for the long term, providing ongoing consultation about your business needs.
Grow your business confidently when you simplify and centralize replenishment ordering. Order Central can help you:
Deliver a Better Customer Experience
Keep the products your customers want in stock and on the shelves with up-to-date order history data, intuitive order creation and review, and inventory mode.
Take Advantage of Deals and Promotions
Get accurate and timely information about supplier deals and promotions with notifications and quick filter options.
Build Customer Loyalty
Spend more time on the floor with your customers when you order from all your suppliers with a single, easy-to-use solution.
Strengthen Supplier Relationships
Improve your supplier relationships by staying aligned with their requirements for digital ordering.
Enhance Your Ordering
Maximize Order Central's impact with add-ons, including:
In-Aisle Ordering
Scan and submit orders from your full supplier community with one device, straight from the aisle.
OrderLink
Integrate your point-of-sale with Order Central for more efficient ordering, inventory management, and reconciliation.
Order+
Utilize an approved products list (APL) in conjunction with Order Central for more inventory control and movement data.
Being able to electronically order from all of our vendors using Order Central has saved us a huge amount of time.
– New Seasons Market
The in-aisle deal information is really helpful so I can adjust the quantity I'm ordering. And the updates for new products are so important; I've noticed the improvements over time. It just makes it so much easier to order.
– Dorothy Lane Market
Digital ordering doesn't have to be complicated. Simplify with Order Central.
With our 20+ years of experience working with retailers and suppliers to improve their ordering capabilities, we are ready to help you reap the benefits of simplified ordering. Here's an overview of the process:
Schedule a consultation and see how our solution works
Sign up for Order Central
We'll configure the platform capabilities based on your needs
We'll help your suppliers connect with you in a way that works for everyone
Access digital catalogs and simplified ordering across your supplier base!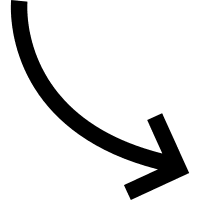 Learn more about how Order Central can simplify your replenishment ordering.
Are you a supplier? SPS can help accelerate growth with your retail partners.