Digital marketing within Order Central
Put your brand in front of our network of specialty and natural retailers right at their point of purchase, as they search for products and create orders on a daily basis. Highlight your monthly deals, new products, sample offers and sales support material with a featured listing and targeted ads.
Promoting ideas that take root
Innovative branding and marketing experience combined with quantitative results.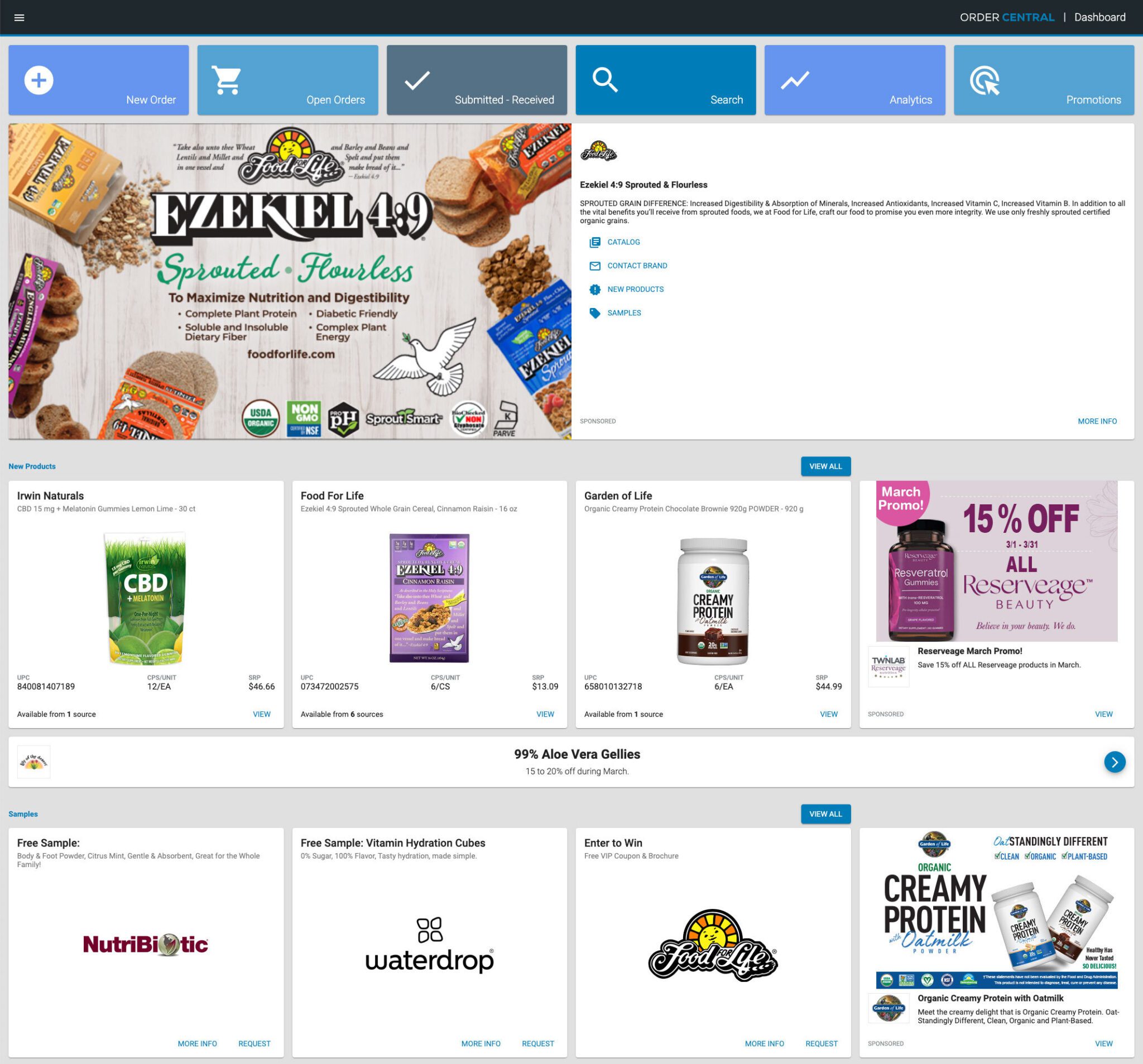 Increased reach
With state-of-the-art technology and personalized service, you can connect to the right audience at the right time.
Brand connectivity
Unique campaign development, program engagement tools and point-of-purchased targeting helps you building lasting customer connections.
New and incremental revenue
Integrated B2B solutions allow you to control your brand's message and promote engagement opportunities at every purchase point of contact.
Engaging sample offers
Fast-track new product introductions, expand your stocked items and get more leads with an innovative direct-to-buyer marketing strategy. In-aisle sample offers target buyers when scanning in the aisle or browsing a list of sample offers.
Sample and contest gallery
Learn how SPS can accelerate growth with your retail partners