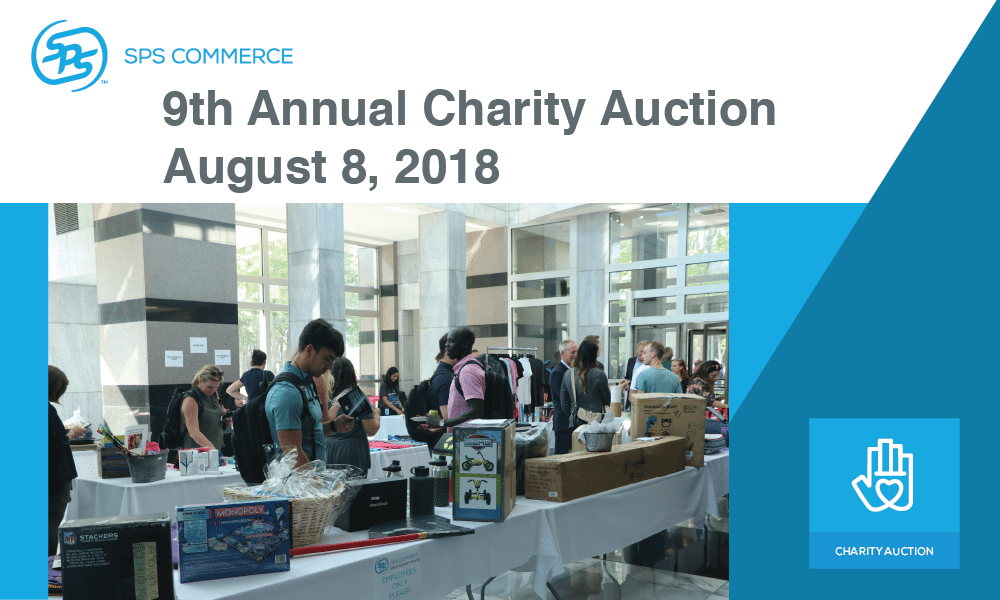 Last week, SPSers joined together for our ninth annual SPS Commerce charity auction, benefitting seven different charities (all of which were recommended and voted on by employees). With over 450 unique items and over 2,577 bids, we were able to raise more than...
GET WEEKLY UPDATES DELIVERED TO YOUR INBOX.
Subscribe to our blog to receive retail and supply chain news, valuable resources, expert tips and more.