What is Assortment Planning?
Here are the top things you should know when it comes to assortment plannings:
What is assortment planning?
Assortment planning is how retailers choose the goods they're going to have on offer at any given time.
The aim is to have the right amount of stock, conveniently placed, to meet customers' needs while also fulfilling the retailer's financial objectives.
Successful assortment planning drives return custom and minimizes waste to increase sales volumes, profit and conversion rates among other metrics.
Key considerations for effective assortment planning include:
Localities and regional differences: local regions and stores will need different products based on the culture and demographics in the area. For example, this may include foods, drinks, or other products that prove particularly popular in select areas. It may also mean stocking ingredients for regional cuisine or products aimed towards the age and income level of those in the region, or even products based on the physical location itself. For example, stocking a range of sunscreen products in hot regions, and a shallower range of products in colder areas.
Demand: retailers need to tabulate the number of each product they sell each month – and accurately forecast future sales – and organize their supply chains to meet and capitalize on demand. 
Seasonality of goods: tailoring stock to reflect seasonal changes is key. For example, convenience stores might stock more window scrapers and de-icer for cars in the winter months, while prioritizing barbecues, charcoal, and kindling for the summer months. Similarly, clothes stores refresh their offering each season.
Brand strategy and sales margin history: historic data is vital for retailers to understand product performance and manage growth. Depending on how the business operates, its target demographics, sales history, and profitability, they will need to plan in line with historic performance and forecasting to increase profit margins and avoid waste.
Why is assortment planning important?
When it comes to boosting the bottom line, assortment planning plays a critical role in a retailer's in-store business management plan.
Without adequate planning, retailers risk under-stocking highly demanded products and overstocking underperforming ones – immediately putting them at a loss and a disadvantage against competitors.
Shoppers in-store spend more than shoppers online – period. In fact, 71 percent of shoppers are spending more in-store than they are online.
Because stores typically offer a diverse range of goods and allow retailers to cross-promote relevant items, in-store shoppers are more likely to get side-tracked and impulse buy. With data-led forecasting of stock, efficient use of shop floor space, and a tailored width and depth of products, retailers can make the temptation even harder to resist.
A durable assortment plan – that considers seasonal changes, budgets, and consumer trends – is invaluable in achieving the highest possible conversion rate.
Where does assortment planning fit in your overall process?
Assortment planning should never be an afterthought. It needs to be ingrained in your retail planning systems and be a focal point of your overall business strategy.
While assortment planning in retail may occasionally be restricted based on fixed assets like store layout and floor size, for the most part, it should lead the strategy, rather than being tailored around it.
Fundamentally, an assortment plan needs to factor in ambition and practicality. An assortment plan that focuses too heavily on stakeholder opinion, rather than data, may result in retailers wasting large quantities of goods and going over budget. While an overwhelming money-saving mindset could see retailers missing out on opportunities to tap into consumer demand and market trends.
A successful assortment plan helps retailers and other businesses balance their budgets and company vision – think of it as a check and balance against going too far one way or the other.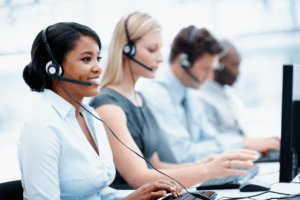 Speak to an expert
Get in touch with a supply chain advisor who learns about your business and prescribes the a beneficial solution that fits your needs.
Key factors to consider when developing an assortment plan
Before making key assortment planning decisions, you'll first need to highlight any potential constraints that might harm your chances of delivering the desired service. Some examples of business limitations might include:
Budget constraints
The amount of floor space available to work with in a bricks and mortar store
Warehouse capacity and delivery accessibility
Contractual restraints and supply limitations with vendors
Consumer demand and market trends
Secondly, businesses must consider their customer base. Using past data, companies can gauge which products make them the most money – and generate high demand year-round – and label them as staple items.
In addition to this, businesses need the agility to capitalize on emerging trends and manage the balance between staple items that customers always return for, and new trending products they may want to try.
These need to be factored into your core retail strategy – product assortment planning shouldn't exist in a vacuum.
How to build an assortment plan
Building an assortment plan from scratch can be a challenge. Because there are so many consumer and logistical factors to consider when product assortment planning – and we can't predict the future – retailers simply need to make the most informed decisions with the information available.
Before you start creating a new assortment plan or updating an existing one, you should know why you're reviewing your assortment plan.
For example, most retailers will prepare or refresh an assortment plan to:
Gauge what unique and new items they should add to their lines.
Assess which range of products to grow to maximize profits and which ones to reduce to limit waste.
Find out the best way to add depth to popular product ranges.
Find out how to divide assortments by customer demographic and locality to maximize conversions.
To create an effective assortment plan, businesses should:
Conduct the necessary research
When it comes to stocking stores, retailers need to understand the role of each product. In addition to using historical sales performance data, businesses need to factor in any extra items required, shelf life and cost, and selling prices. With this information, retailers can accurately source products, choose the best suppliers, manage their budgets and maximize cross-promotions.
Decide on assortments
Based on your research, finalizing a merchandise assortment is the next important step. Historic data and forecasting solutions should guide retailers on staples and emerging trends seasonality. It's vital retailers have enough depth in their product ranges to keep consumers satisfied and attract new custom. 
Use the space
Focus on the visual aspect of your assortment planning and how you can best use floor space to maximize cross-promotion and capitalize on impulse buying. Based on data, businesses need to be mindful about where they place certain merchandise. Consider the most effective place for eye-level promotions, POS displays with seasonal merchandise, and new deals to get the best results.
Consider clustering
Grouping multiple stores with similar performance and consumer data may be feasible for some smaller chains. Stores of similar size and locality can often be grouped into 'clusters' as their regional customer base and demographics produce similar behavior and purchasing data. Store clustering not only makes it easier to manage inventory but helps retailers orchestrate consistent deals that target consumers' interests and needs.
Assortment planning tools and software
Drawing up an effective assortment plan without modern tools and technology is not only time-consuming and costly but also more likely to lead to inaccuracies.
As competition increases among retailers, so does the need for assortment planning tools like real-time tracking and centralized data management software.
This means retailers need to deviate from conventional methods of gathering data – like Excel spreadsheets and non-centralized systems – that require hours of manual input.
At the very minimum, modern retailers need access to a retail analytics platform, which collects, cleans and validates data to inform every decision when it comes to assortment planning.
Retail analytics takes the guesswork out of assortment planning and avoids inaccuracies – transforming data into actionable insights and reports to validate every decision.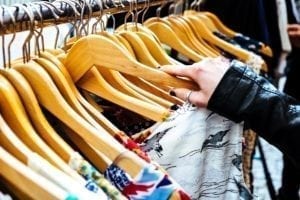 Amp up your merchandising strategy.
Looking for a tool to make assortment planning easier? See what services SPS Commerce has to offer.
Assortment Planning with SPS Commerce
SPS Commerce makes assortment planning effortless. Our assortment planning solution streamlines, standardizes, and validates your retail data, so it's ready for your clients.
It's a seamless way of facilitating effective assortment planning by making sure your partners know exactly what you need and when, so your shelves are always stocked to keep customers happy.
For more information on how our innovative solutions can transform your retail offering, contact our team today.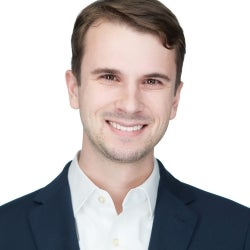 Latest posts by Scott Williams
(see all)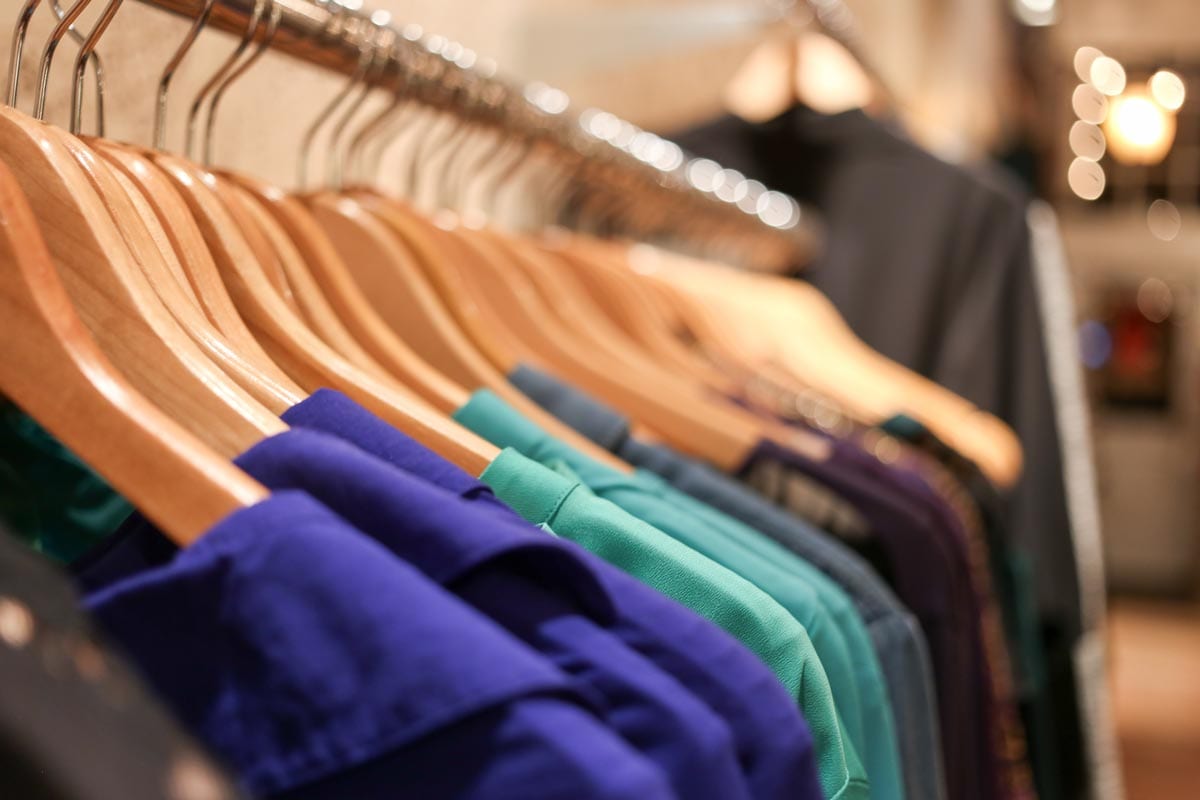 GET MONTHLY UPDATES DELIVERED TO YOUR INBOX.
Never miss an update from the SPS blog! Receive retail and supply chain news, valuable resources, expert tips and more.