Looking for faster customer integrations?
Choose the #1 solution for 3PLs.
As a logistics provider, you need to stay in lockstep with your customers wherever, whatever and however they sell. SPS for 3PLs helps you onboard customers quickly and accurately, standardize and automate how you operate together, and ensure you have all the information needed to run an efficient warehouse.
Enable a single, consistent process for connecting with your customers
With SPS for 3PLs, you can finally connect to your customers through a single, repeatable integration – making it easy to exchange item, order, and shipment information.
Whether you're operating a custom-built system or an out-of-the box WMS, we can help. Our team of integration experts have implemented over 500,000 retail connections across a variety of systems, file formats, and retailer requirements.
What is SPS for 3PLs?
SPS for 3PLs is a full-service solution that provides one integration for all of your customers, warehouse locations and retail channels allowing you to:
Accelerate Onboarding
With SPS for 3PLs, you get a personalized integration plan, predictable pricing, and a full-service team that will get your customers up and running quickly – so you can meet your deadlines.
Standardize and Automate Communications
We'll integrate customer data directly into your system so you can easily communicate with your customers and their retail partners. And we'll make sure the data arrives in the format that works best for you — regardless of whether your customers use EDI, APIs, or even a different software provider. 
Keep Up with Shipping Requirements
Say goodbye to complicated retail labels and mapping updates. With SPS for 3PLs, you'll have full access to our suite of UCC-128 labels and packing slips that are continuously updated so you're always in compliance.
Hear what other 3PLs are saying
"Knowing the retailer's requirements and ensuring that our shipments would always meet these needs was critical to Whitebox. SPS knows what is needed, keeps their system current, and makes testing and setup easy."
– Rob Han, COO of WhiteBox
Enhance your 3PL systems with the integration you need to run your business
With SPS for 3PLs, you can simplify how you work with your customers and their customers. SPS for 3PLs integrates with your ERP, WMS, IMS or any other 3PL software so you can exchange data with your customers in a consistent, scalable way. 
Automate data for retail, marketplace, and e-commerce channels
Standardize the way you receive information from your customers. Get all your order and shipment information integrated into your system regardless of whether your customers use EDI, APIs, email or other methods.
Stay in compliance with retailer requirements
Say "yes" to any retail supply chain requirement for any customer and any sales channel. We help you check all the boxes no matter what your customers need.
With over 500,000 connections (and counting), SPS has the experience you need to master retailer requirements.
Gain instant access to the largest network of up-to-date, mapped, EDI connections and more than 115,000 players in the retail space without having to configure or update any specs yourself.
We're here to help! Just 10 minutes of your time is all you need to see if SPS for 3PLs is the right solution for you. On the call you'll receive a:
A personalized demo of SPS for 3PLs
An overview of our integration capabilities
And a price quote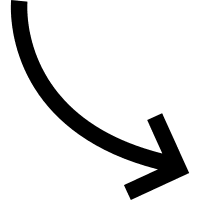 Request a demo of SPS for 3PLs