What is Retail Analytics?
Retail analytics is the collection of real-time and historic data that helps measure consumer behavior and sales performance.
But it's not just about the raw data. Effective retail analytics software cleans inconsistent data sets and presents them in a single intuitive retail dashboard. Businesses get a birds-eye view of performance, informed sales and marketing decisions and increased profit.
Why Use Retail Analytics?
Retail analytics takes the guesswork out of business decisions, from sales and marketing to planning and pricing. Businesses can make informed decisions based on their retailers' performance and their consumers' habits.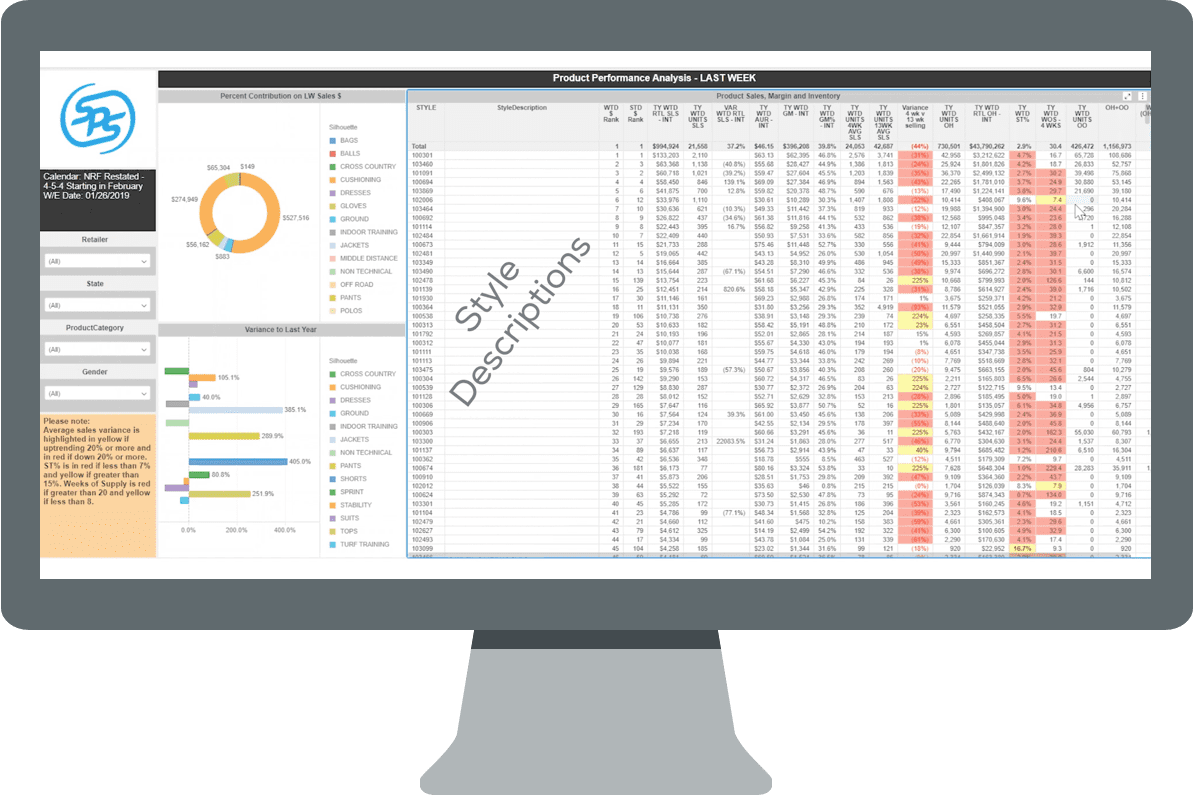 Build better forecasts with dashboards that make it easy to view product-level sales performance, profits and inventory.
Suppliers and retailers use this data to see what's selling, when and how. They can see how much stock to produce, how and where to sell it, and where to cut their losses. And retail data analytics isn't just available to global businesses. 95% of retailers have access to some form of analytics data.
The challenge is in mining this often-inconsistent data. Gathering, normalizing and analyzing it demands time and resources – and is open to human error.
That's where retail analytics comes in.
Retail analytics solutions – plus dedicated data experts – clean inconsistent retail data and make it simple to understand and effortless to take action. Most solutions break down the measurements by:
Sales
Consumer demand
Supply chain movement
Inventory levels
Types of Retail Analytics
Typical retailer data includes sales volumes and average values per transaction, plus contextual information like geographical region, date and time and returns information. Retailers and suppliers alike can use this information to inform their offering – meeting customers right where they are with promotions and products tailored to them.
There's no such thing as too much data. And the more businesses are willing to track, the more valuable their insights and better-informed their campaigns.
For example, tracking footfall at physical stores helps businesses understand who isn't converting, too. Digital trackers in stores feed data directly into retail business analytics platforms, so businesses can see who's entered but left without buying. They can then adjust their layout, design and product range to encourage future conversions.
Marketing campaigns should also be tracked. Who's opening emails and who isn't? And how are emails fueling conversions or clicks? This data is added to the retail analytics platform for end-to-end performance tracking at every stage of the funnel.
How Can I Use Retail Analytics?
Retail analytics revolutionizes business decision-making in four main steps:
Data gathering
A team of experts collect data from all retailers, in whichever form they hold it. This is entered into an analytics platform in an intuitive dashboard, saving time and resources compared with internal sales teams doing it manually.
Data cleansing and validation
Retail analytics tools – and a team of experts – comb through the data, removing false entries and making sure all remaining data is accurate and consistent.
Data analyzing
The analytics platform puts clean data into dashboards, tables and graphs, making it effortless for businesses to analyze performance and inform campaigns. This data can also be entered into data warehouse tools to inform stock and inventory decisions.
Drive adoption
Retail analytics tools – including automated reports, intuitive dashboards and convenient data files – make it simple for everyone across the supply chain to access and learn from the business' data. To find out more about how your business can reap the rewards of a retail analytics solution, get in touch with us today. Alternatively, download our Retail Analytics Playbook.
The Benefits of Retail Analytics for Suppliers
Retail analytics empowers suppliers with the data needed to improve decision-making.
It takes the guesswork out of product planning, sales strategies and marketing activity – arming suppliers with the sales and consumer behavior data needed to fuel campaigns. Plus, it smooths over relationships with retailers, as they're able to meet stock and inventory demands thanks to accurate historical data.
Owning operations
Suppliers often know more about retail performance than their retailers. Analytics data helps them spot broad trends across their products, plus smaller granular changes by region or branch. For example, a supplier spots a specific product line is outperforming others in one region. They can use this knowledge to expand that product line to include new items or simply recommend individual retailers to increase stock to meet demand.
Retail analytics enhances forecasting and inventory planning. Suppliers use historical data to improve operations for the next year, meeting demand and minimizing losses across their regions.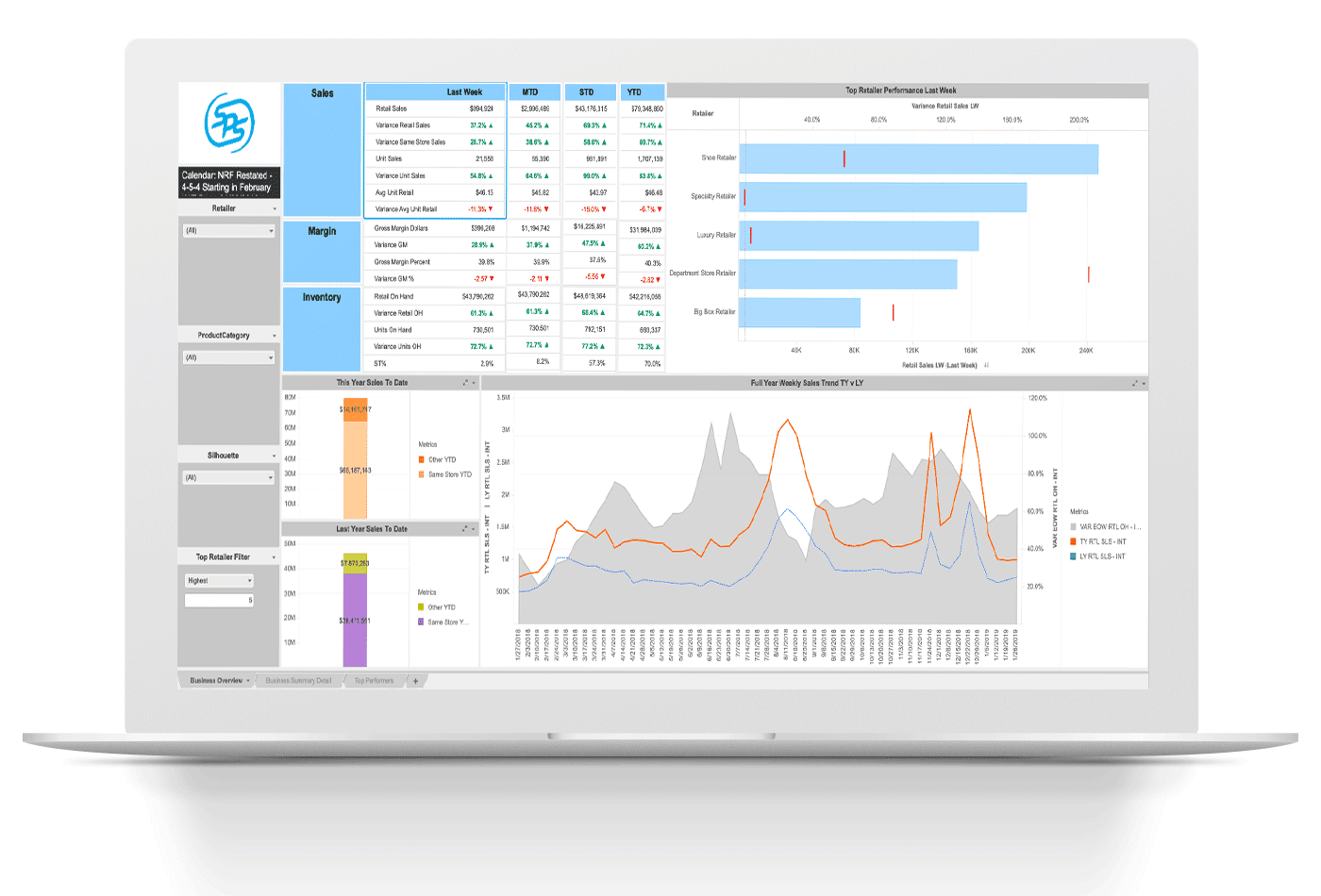 Report automation
Suppliers save 2.5 hours a week on average by automating reporting. Plus, the ROI on report automation alone typically covers the cost of the retail analytics tool. This isn't to mention the increase in profits from actioning their insights.
Real-time analytics data is used to generate automatic performance reports, giving suppliers an efficient birds-eye view of performance, which can also be drilled down by individual area or retailer. Save time and access more informed decision-making, now and in the future, with automated reporting.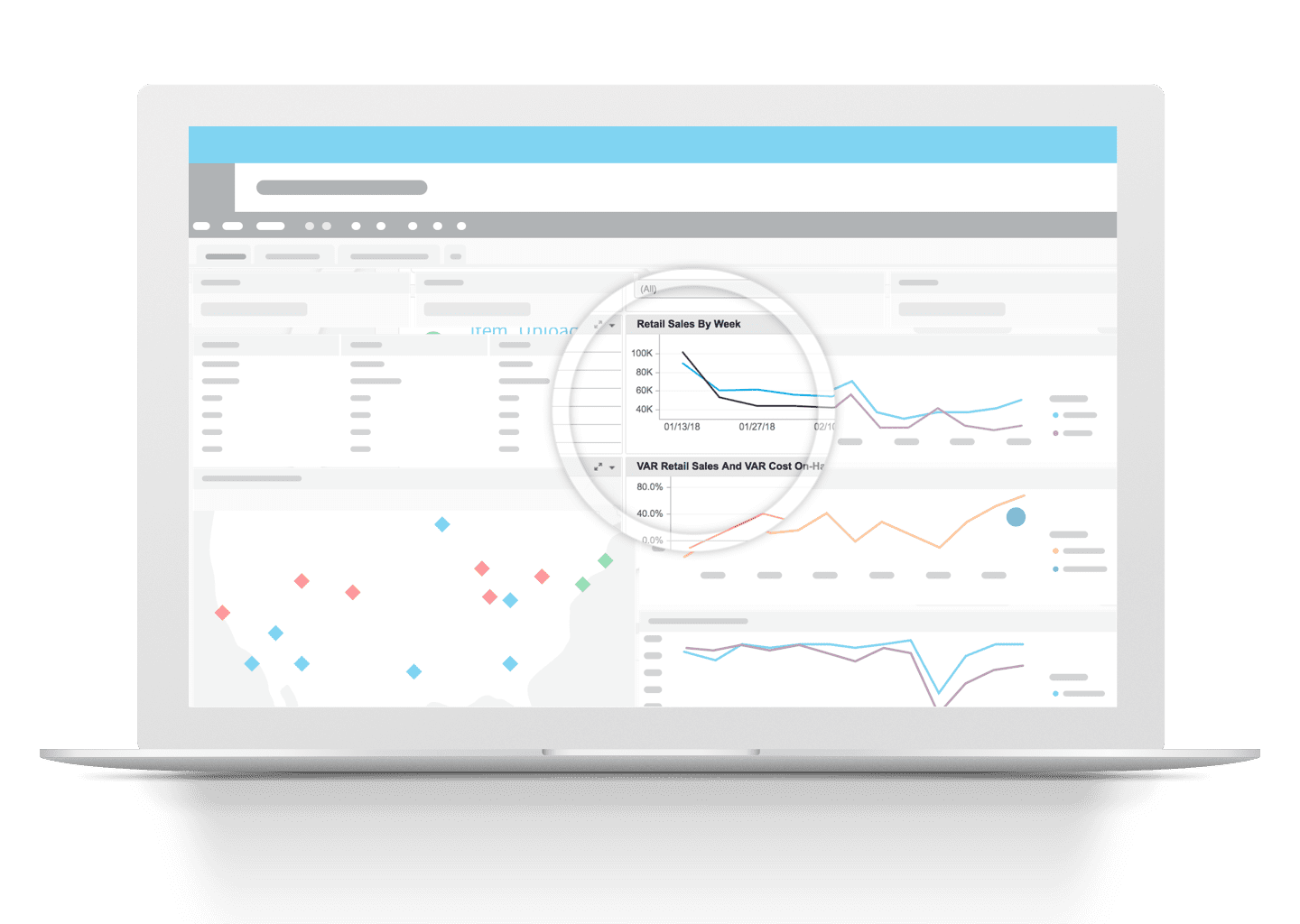 Mapping data
Retail analytics takes the complex and time-consuming task of data mining away from busy staff. The tool automatically maps retailer data to present trends for clearer decision-making.
Data is mapped across the buying journey – accounting for all channels, from sales and marketing to physical footfall and conversions. This helps suppliers optimize their supply chain by identifying its strengths and weaknesses and adjusting accordingly.
Analytics brings together all supplier data in one place, for the clearest possible picture. For example, store traffic and sales data are both useful – but they're even more powerful when combined. Suppliers can map the entire buying journey and react immediately to any weaknesses.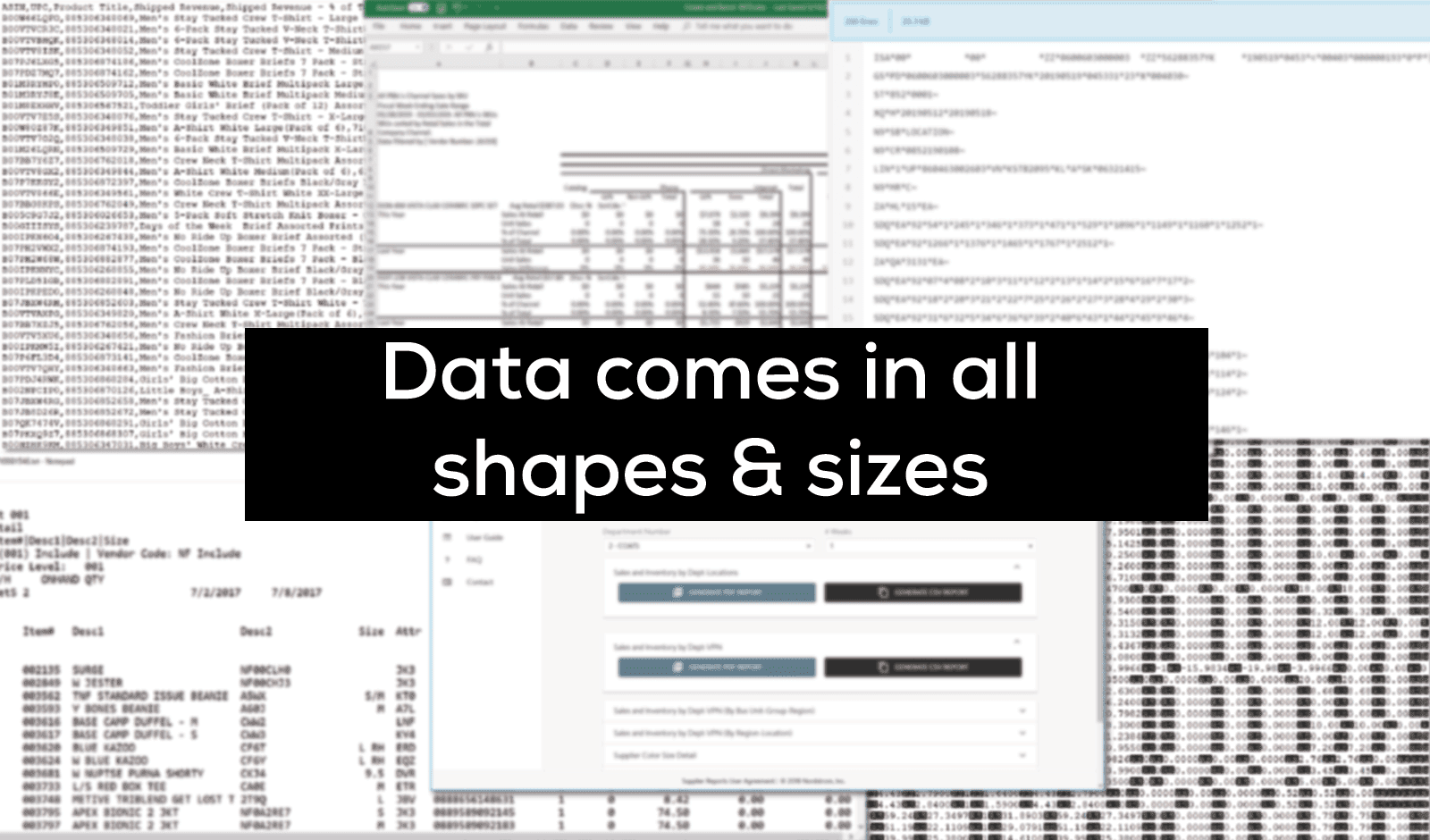 The Benefits of Retail Analytics to Retailers
Retail business analytics drives every retailer decision – it's in the name. Retailers use historic and real-time data to optimize in-store decisions, monitor buying behaviors, identify inefficiencies, anticipate future demand, optimize stock and drive marketing activity.
The result is an increased demand from tailored promotions, successful conversions from accurate stock and inventories, and reduced waste. Plus, it helps with staffing decisions. Retailers may find shoppers don't arrive until 10 AM and can adjust shifts accordingly to maximize efficiency and drive an optimal customer experience.
Streamlining sales and marketing
Data takes the guesswork out of sales and marketing. Campaigns are based on identified opportunities and help retailers avoid risks.
Product planning, pricing and promotions are all informed by historical data and campaigns are measured in real-time, allowing retailers to react to poor performance. Hope is replaced by data, allowing retailers to produce creative sales and marketing promotions with the knowledge they're relevant and personalized to their customers.
Driven by data
Retail data analytics informs the big decisions. Predictive analysis helps retailers optimize their inventory to meet demand and minimize waste. And trends data provides an insight into consumer behavior, so promotions can be adjusted year-round to reflect historical patterns.
Data can be collected on almost everything – from customer count and basket size to profit margins. This informs every decision in the store and the warehouse, including layout, promotions and pricing – leaving nothing to chance.
Retail Analytics Solutions
SPS Analytics is the comprehensive retail analytics platform that simplifies your data and provides end-to-end visibility across your supply chain.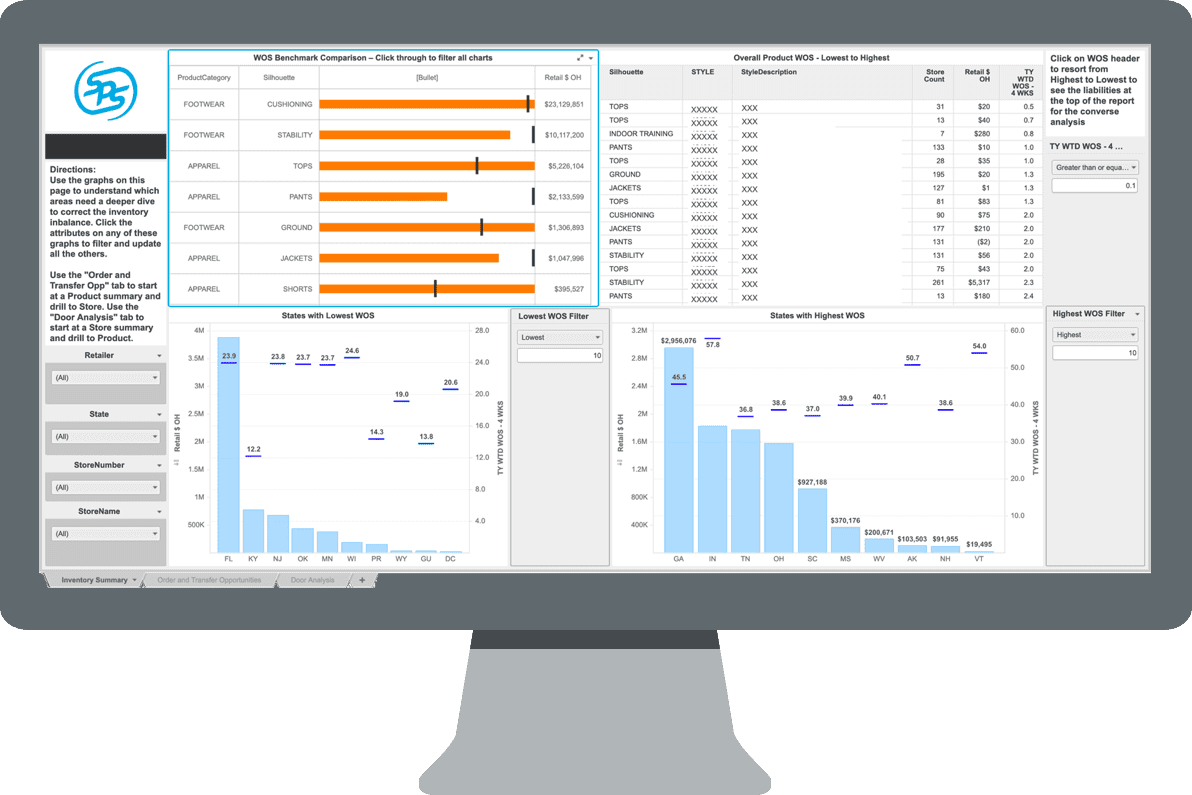 Inventory dashboards enable inventory optimization by showing where you have too much or too little inventory by product, store, region or category.
Access the complete suite of retail analytics tools, including 24/7 access to our data experts and our technology platform which provides intuitive dashboards, automatic reporting and seamless integration with your existing tools. The SPS Analytics platform takes the time-consuming manual task of data entry and mining away from your sales team, leaving them with more time to focus on your business.
From data collection and cleaning, to reporting – and all the training and consultancy your team needs along the way – the SPS Analytics platform turns your inconsistent data into valuable and actionable insights.
Visit our retail analytics software for more information on how SPS Analytics transforms the way you use your retail data.