The Retail Data Analytics Playbook
How to use retail sales and inventory data to increase sales, improve margins and be a proactive trading partner.
Learn how retail data analytics can benefit your business by downloading our free guide.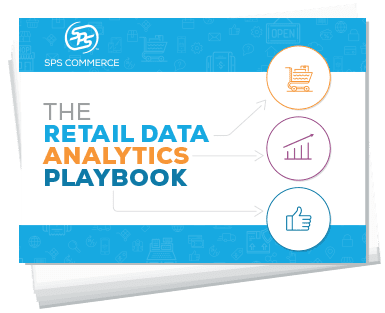 Turn retail sales data into actionable insights for your teams
How do you make sure you have the right SKUs in the right locations when consumers are ready to buy?
If you're like most suppliers and brands, you use sales and inventory from your retail customers to make these decisions. This can be in the form of a supplier portal, EDI 852 documents, buyer's reports or spreadsheets. More than 85 percent of suppliers believe that turning this data into actionable insights is challenging—especially across multiple retailers. Learn how a retail data analytics service can help streamline the process so you can make better decisions, faster.

What are the challenges of doing retail analytics yourself?
Gathering, normalizing and analyzing retail sales and inventory data is time-consuming. Learn how to make it easier.

How does a retail data analytics service work?
Retail data analytics tools take the complexity out of analyzing retail sales data. Find out how these services can help.

What results can you expect from retail data analytics?
Learn how to save time by automating reports, make informed decisions and streamline the use of data across your organization.
"We often know more than the retail buyers about the sales of our products at their stores. Our teams use insight from SPS to show them what SKUs are most successful and how to best move forward. For example, if a new color is selling well, we'll recommend expanding current assortments to bring on the full family of products featuring this color. This has been very successful for us and our retailers."
– Joe Coulter, Demand Planning Analyst at Leatherman Tool Group