Visit with us at an upcoming tradeshow or event.
Our experts are coming to industry events near you so you can personally experience an easier way to connect with trading partners.
Bring Your Questions. Our Experts are Here.
Tradeshows, conferences and networking events are an easy way for you to talk with our experts and experience our innovative technology. Discover how easy your day can become and meet the people behind our full-service EDI offerings.
Meet your team.
Growing weary of your EDI provider or just want someone else to take care of the calls and tasks needed to onboard or comply with trading partners? Talk with our experts who can do it all for you.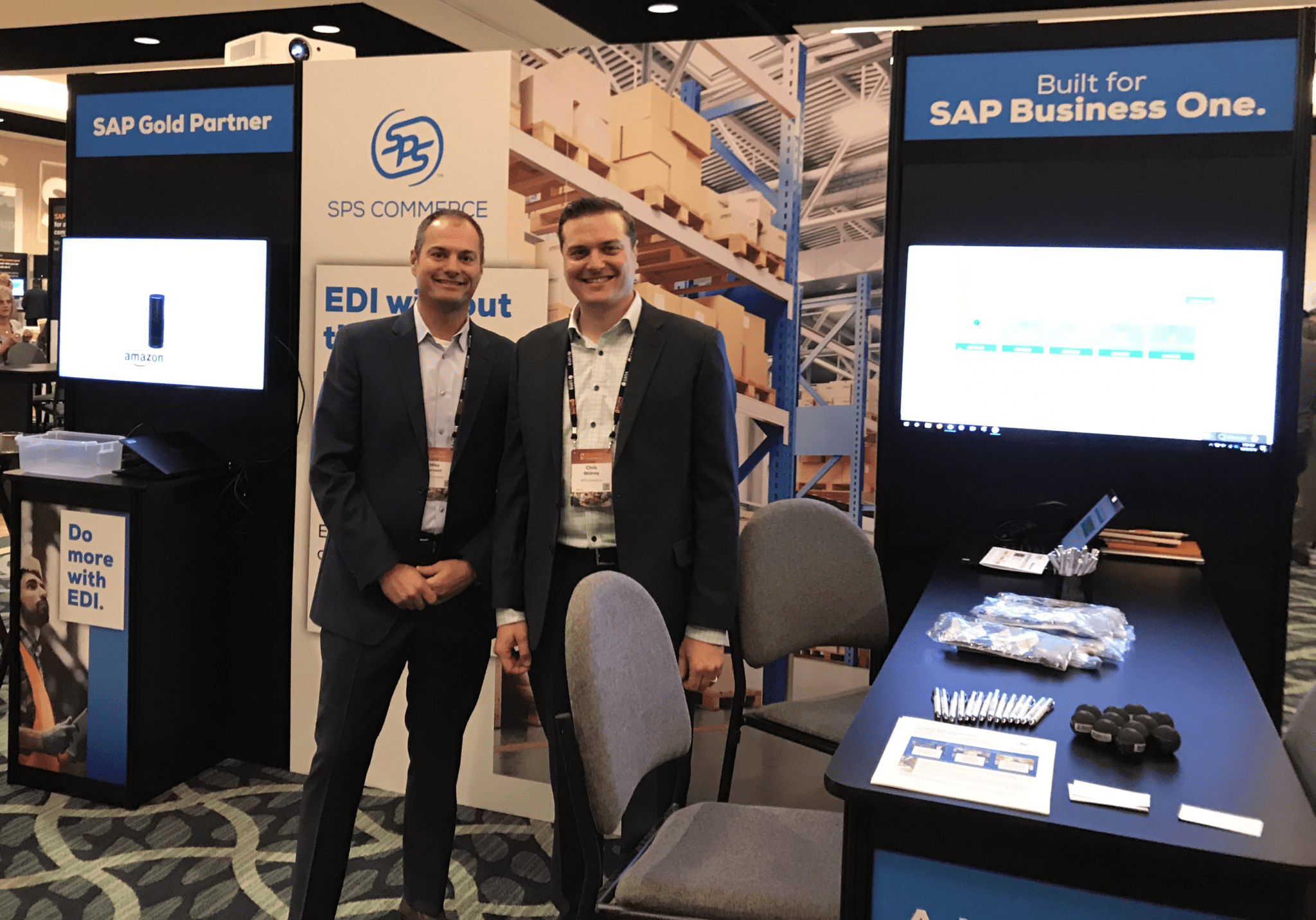 See a demo.
Simplifying your day is our goal. We minimize your keystrokes so you can manage orders in seconds. Stop by and see it.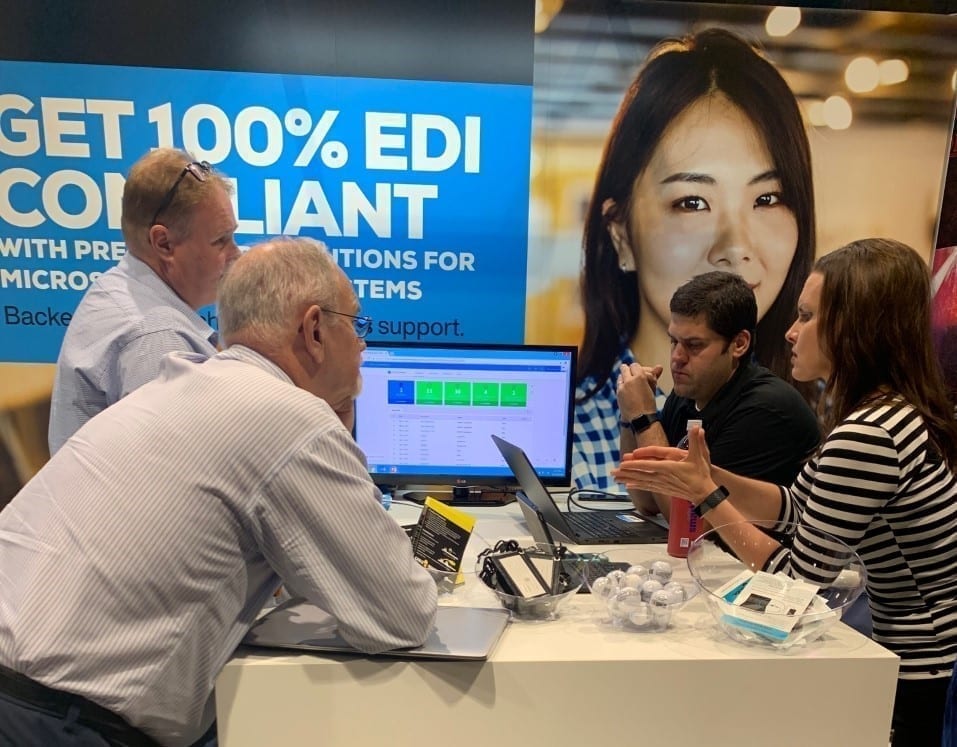 Connect to your partners and systems.
Integrating with your trading network and 200+ OMS, ERP, and IMS systems is what we do. Tell us about your initiatives.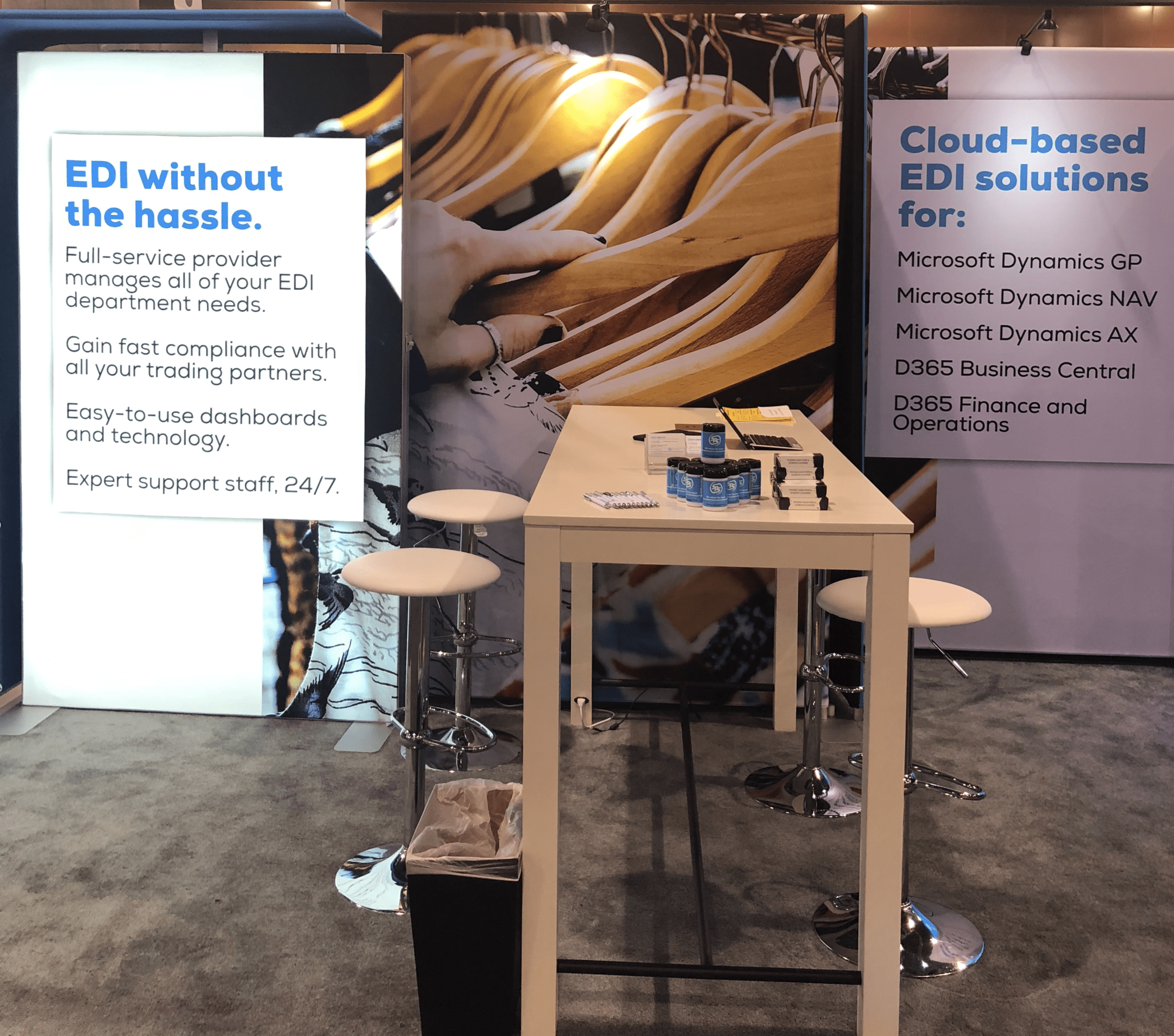 NRF 2020 Vision: Retail's Big Show
January 11 – 14, 2020; New York NY
We're excited to be back in New York for NRF's Big Show! Stop by booth 5146 and talk all things retail with our EDI experts.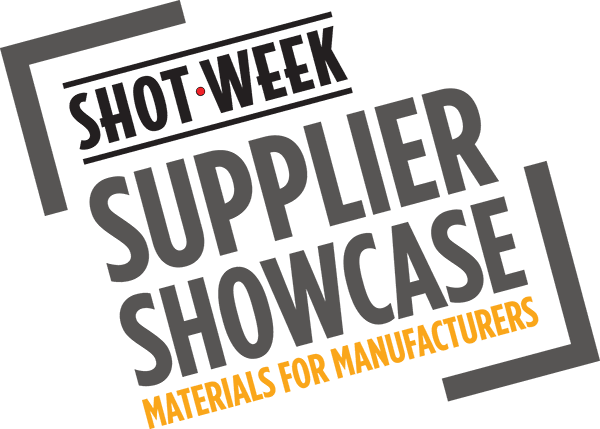 SHOT Week Supplier Showcase
January 20 – 21, 2020; Las Vegas NV
Come meet our retail experts during Shot Show! Stop by booth 51211 for a demo of our Analytics solution.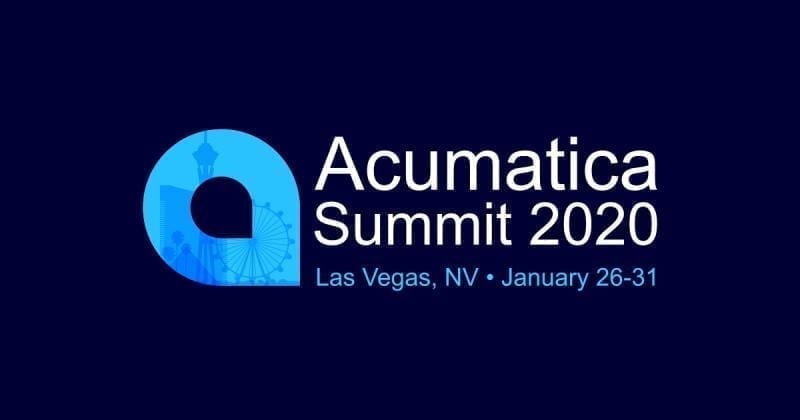 Acumatica Summit 2020
January 26 – 31, 2020; Las Vegas NV
We're heading back to Las Vegas! Come meet our EDI experts at booth 21.

Sage Partner Summit
March 1 – 4, 2020; Orlando FL