In a ship-from-anywhere era, can analytics prevent stock-outs?
Whether you call them stock-outs, out-of-stocks, or colloquially say the product has "run out," the lack of desired merchandise in-store or online can cause serious headaches for retailers vying to compete in a 24/7 omnichannel shopping cycle.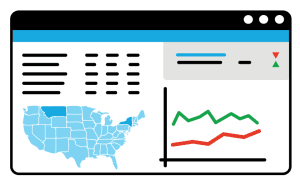 For proof, take a peek at the latest quarterly reports from retail juggernauts Target and Walmart. Target CEO Brian Cornell made headlines during earnings this month when he told reporters that the company needs to "urgently" adjust its inventory levels so that shelves are sufficiently stocked. Meanwhile, Walmart – whose inventory challenges date back as far as 2013 – also revealed that item availability continued to be an issue during the quarter.
This isn't, however, just a Target-Walmart conundrum. Retailers across the board are having difficulty keeping pace with the ever-changing demands of omnichannel. Traditionally, retailers have kept inventories extra-lean because they didn't want to risk being "overstocked," which leads to markdowns of excess products. But with the emergence of the "buy online, pick up in-store" phenomenon, retailers have struggled to strike the right balance with product availability because online orders are being filled with items already sitting on store shelves. That makes it much tougher to anticipate how much stock retailers will need, be it in-store or at a warehouse.
No doubt, out-of-sync inventory levels can take a major toll on retailers. In fact, it's been cited as a key reason Target pulled out of the Canadian market earlier this year. These days, consumers expect to get the product they want, when they want and where they want it. And if the retailer falls short, it's all too easy for shoppers to go elsewhere.
For companies to succeed at managing inventory, they must have a proactive platform that allows them to communicate with their supplier base when stock levels are falling too low. They also need solutions to analyze what products are in the pipeline, what items are flying off shelves and what merchandise they can do without.
As retailers and vendors deal with the busy back-to-school rush and prepare for the bustling holiday season, they must have the right technology to deal with the whirlwind pace of the supply chain. If you are a retailer looking to get a better handle on inventory management or a supplier looking to gain better visibility into your retailer partners' needs, see how the SPS Commerce Analytics solution can help improve your inventory management processes.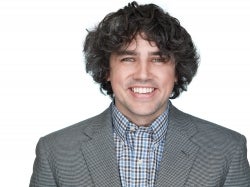 Latest posts by Nick Schwalbach
(see all)
GET WEEKLY UPDATES DELIVERED TO YOUR INBOX.
Never miss an update from the SPS blog! Receive retail and supply chain news, valuable resources, expert tips and more.