Built-for-NetSuite partner discussion: RF-SMART and SPS Commerce
SPS Commerce has recently partnered with RF-SMART to bring our joint customers more efficiency when they process their orders through NetSuite. We talked with Kevin Gaul, product manager at RF-SMART, and our own Siobhan Finders, senior product manager at SPS to learn more.
SPS: First off—Kevin, can you tell us more about RF-SMART? Who are you, what do you do and how do you do it?
Gaul: Sure thing! For more than 40 years, RF-SMART has been a leading supply chain software and hardware provider, offering tools from Warehouse Management System (WMS) and shipping software, to label printing and automation. As a Built for NetSuite solution, we've helped 2,000+ customers of all sizes around the world improve accuracy, productivity and visibility across their inventory operations.
SPS: Why do you think SPS Commerce and RF-SMART are a good match?
Finders: Both SPS Commerce and RF-SMART are obsessed with customers. We have a common goal of making the order-to-cash process as seamless as possible for our customers. And on top of that, we're both Built for NetSuite solutions, which makes our collaboration easier.
Gaul: Agreed: being "crazy for our customers" is one of our core values. Each of us has a long track record of demonstrable expertise and customer satisfaction in providing top-tier supply chain solutions in our respective spaces.
SPS: Who will this partnership benefit?
Gaul: If you're a parcel shipper and you own NetSuite, this partnership can benefit you. Even if you're not currently shipping B2B or participating in drop ship programs today, these are still wonderful growth avenues many of our joint customers are taking advantage of. And when we make it so easy, it's definitely worth considering for anyone looking to increase efficiency and meet increased order volumes.
SPS: What supplier issues might the partnership solve for customers?
Finders: It removes the need for manual data entry between multiple systems, so suppliers can seamlessly meet retail requirements while running their business in the most efficient manner possible.
Gaul: That's right. Doing business with big-box retailers requires heavy vendor compliance processes. Too often, those are performed manually by subject-matter experts. Our partnership makes this a fully automated process that is lightning fast and requires virtually no training to execute.
SPS: How does this partnership help customers achieve more automation in their daily processes? More specifically, what steps within the order lifecycle are influenced or affected most by this new partnership?
Finders: So, with this solution customers can automate the ASN, or Advance Ship Notice [EDI document 856]. This shipment information is crucial because it communicates to a supplier's trading partner what is being shipped and when, so that the retailer can receive the product in their warehouse, store or DC in the most efficient way possible. By streamlining the ASN process with SPS and RF-SMART, customers don't have to enter shipment information manually from one system into another. This allows them to focus on running their business and letting their full-service partners handle the rest.
Gaul: I would add that we work closely with the decision-makers up front to do all of the configuration so that when it comes time to ship a package, no one has to ask questions. RF-SMART guides the user through the shipping process, completely decision-free, then hands the data off to SPS to generate the fully compliant ASN and send it off to the right trading partner. The whole process is meant to ensure smooth delivery to your customer with no chargebacks.
SPS: Can you talk a little more about how integration through NetSuite reduces manual labor and how both your companies play a role in that?
Finders: Yes, definitely. When suppliers leverage NetSuite to complete their entire order-to-cash process within their ERP system, they can run their business way more efficiently. Our NetSuite system automation solution lets suppliers import sales orders from trading partners, create item fulfillments and send invoices, while SPS handles communicating EDI requirements on the supplier's behalf. The addition of the RF-SMART solution to assist with picking, packing and shipping makes everything even more efficient. It allows employees to do their jobs without having to enter tedious shipment information into NetSuite. Once an item is picked, packed and shipped, RF-SMART communicates necessary shipment details to NetSuite and SPS, which allows for the ASN to be automatically generated and sent to the trading partner. At the end of the day, this partnership sets customers up to get an "A" with their trading partners.
Gaul: That's a great detailed explanation. Together, RF-SMART and SPS, as Built for Netsuite solutions, not only drastically reduce or otherwise eliminate the manual processes surrounding shipments involving EDI transactions, but they also do it in a way that frees up your most valuable team members to focus on more value-added activities. We find that the people working in NetSuite are often highly trusted resources for a business. Instead of having them work on manual, redundant back-office tasks, they might be better used for other, more valuable tasks.
SPS: What do you hope customers gain from this partnership?
Gaul: The joint customers shared by RF-SMART and SPS enjoy relationships with us as technology partners who take extreme ownership of solutions to supply chain problems. Our goal is to make their processes easier so they have time back in their day to focus on the parts of their business that are most strategic to them.
Finders: Yes, exactly. We want to reduce manual data and streamline their processes through automation. The end goal is for them to meet all their omnichannel market requirements and increased order volumes with ease and efficiency. Our partnership is just one more step toward that goal.
Thanks to Kevin Gaul and Siobhan Finders for their input on this new NetSuite collaboration. To learn more, visit our site or talk with one of our solution experts.

Latest posts by SPS Commerce Blog Team
(see all)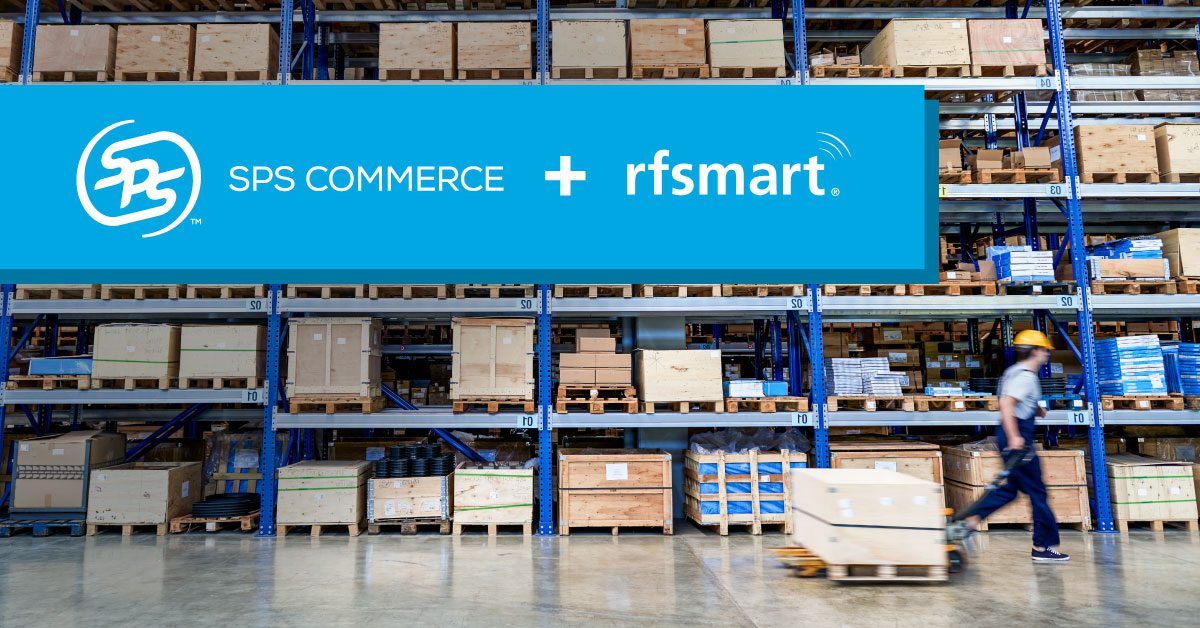 GET MONTHLY UPDATES DELIVERED TO YOUR INBOX.
Never miss an update from the SPS blog! Receive retail and supply chain news, valuable resources, expert tips and more.