EDI compliance brings value for buying organizations
As a retailer, distributor or wholesaler, you might work with dozens or hundreds of suppliers. Each one of your trading partners offers tens to hundreds of individual products and SKUs. Each brand, supplier or manufacturer has their own system and format for their business documents, product information and more.
It takes a huge amount of time and labor on your part to keep track of the various requirements for replenishment orders.
Perhaps the data gets truncated, or a detail gets placed into the wrong field because of manual data entry and human error. Every time that happens, you have to contact individual sellers to tell them about the problem. In the meantime, these errors are showing up in your own system.
When it's time to pay the invoices, someone on your staff has to pull the original purchase order, the advanced shipping notification (if there was one), and the shipping manifest to make sure everything matches up.
If the numbers don't align, you have to go back to your receiving department to confirm that the quantities reported on the receipt are correct, check with the merchant/buyer to determine if the invoice price is correct and potentially contact the seller for further explanation.
Sounds pretty terrible, doesn't it?
To mitigate the back-and-forth and save time, many larger brands and suppliers insist that trading partners align with their specific order requirements. They have a standard set of rules and practices, and they expect each of their buying organizations to follow those rules down to the letter. These requirements usually entail some sort of automation, like EDI or a supplier portal.
You rely on high profile brands to drive sales across your channels, so it makes sense to comply with their requirements for replenishment ordering. But when you have multiple vendors with differing systems and processes, it can be very difficult to juggle all the unique requirements—especially if you're trying to manage them manually.
Take a cue from your brands
Retailers and distributors should consider implementing an order automation strategy with their most important brands. Automation through EDI makes it so much easier for trading partners to exchange accurate transactions, business documents, product details and communications such as advanced shipping notifications.
EDI compliance helps you maintain good relationships with your vendors.
Some of your suppliers may impose fines on their trading partners for failing to comply with their EDI requirements. With EDI compliance and testing, you don't need to worry about incurring fines. Your system should be set up to give every trading partner exactly what they need.
That might sound like a long shot. Each buyer and seller, even if they have identical ERPs or accounting systems, has a unique setup with nuanced requirements for what goes where. Even once you get it figured out, your trading partner may make a change that automatically puts you back out of compliance.
Simple, straightforward EDI automation
You want an EDI solution that ensures compliance with the brands and suppliers you rely on, and one that doesn't take a lot of hands-on management on your part. When you employ a solution that creates all of the mapping for you, and then maintains it when trading partners change their requirements, you can focus on other business priorities.
An automated mapping system works like a translator between you and each of your trading partners, exchanging exactly the information needed by each organization, in the format they require. If one of your partners changes their requirements, you risk being out of compliance unless you have an automated system in place to make the adjustments to your EDI for you and test the system for compliance, all with no disruption to trading.
Aside from compliance with your suppliers' requirements, EDI offers you the true value of automation by providing all your replenishment ordering in one place. When your staff isn't managing orders manually or switching back and forth between multiple systems, they'll have time to focus on other business priorities like growing your product assortment or increasing sales.
At SPS Commerce, EDI compliance is straightforward and simple. If you would like to learn how to use EDI for your distribution or retail business, please visit the SPS website for additional information or speak to one of our EDI experts.

Latest posts by Scott Bolduc
(see all)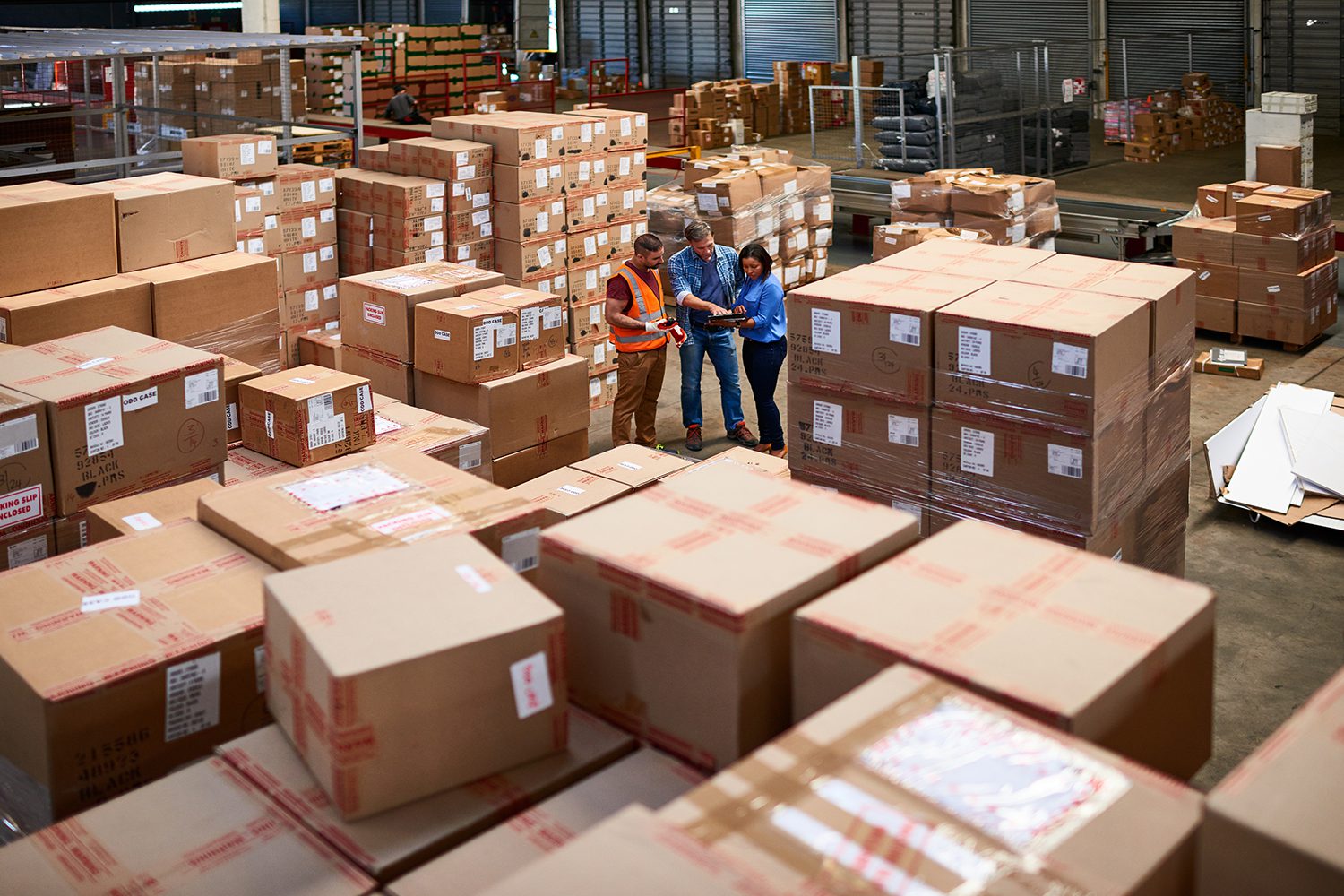 GET MONTHLY UPDATES DELIVERED TO YOUR INBOX.
Never miss an update from the SPS blog! Receive retail and supply chain news, valuable resources, expert tips and more.