Automate processes and transactions with Deposco EDI Integration solution
SPS Commerce Fulfillment EDI for Deposco is a full-service solution that delivers all you need to automate your trading partner transactions and communication. SPS offers proven technology and Deposco EDI integration experts to manage implementation from planning all the way through execution and following up with ongoing support in your day-to-day operations.
Get clear, simple answers to all your EDI questions.
No sales pressure. No commitment.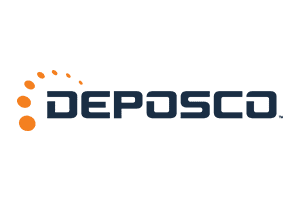 Scale with greater ease via automation
Reduce or eliminate costs and errors from manual entry
100% compliance with all trading partner requirements
Boost ship timeliness and sales
When you need to improve business processes and efficiency, take a cue from other Deposco users that trust SPS Commerce.
EDI compliance you and your trading partners can trust
Automate all business transactions with all partners
Rely on SPS to keep your EDI connections updated
"The dashboard lets us quickly understand where any order is in the process, and if there are errors, we see that right away as well. The whole program is laid out to keep us organized and help us succeed."
– Mary Kate Pruett, Account Services Representative, BCS
Wondering how SPS compares to other Deposco EDI integrations and providers?
Managing ongoing EDI tasks can be complex and time-consuming. Full-service EDI providers like SPS Commerce deliver EDI technology and associated staffing resources responsible for customizing, optimizing and operating your Deposco EDI solution. Here are some common EDI responsibilities and how different types of providers handle them:
Full-Service EDI Providers
A full-service provider, like SPS Commerce, has an expert team that handles ongoing management of your EDI solution.
Take ownership of understanding your trading partner requirements and making map changes. The SPS team actively manages 9,000 changes from retailers each year.
Manage end-to-end EDI testing and ensures your initial data flow with trading partners is successful.
Communicate directly with your trading partners to manage connectivity, setup, requirements, updates and support efforts.
Proactively monitor and optimize your solution to prevent errors and minimize data entry.
A team of trading partner, system and EDI experts is available 24×7 in the channel of your choosing.
Managed EDI Service Providers
Your in-house team is responsible for the operational and technical details of managing your EDI solution.
When a trading partner requirement changes, your team is responsible for changing the EDI maps. Requirement changes are extremely common in retailing.
Require your team to coordinate EDI testing with your trading partners and validate data flow.
Your in-house team communicates with trading partners about EDI connectivity, setup, requirements, updates and support.
Your in-house team is responsible for monitoring and optimizing your EDI solution.
You will be responsible for contacting support regarding any issues. Real-time, expert support is often limited.
Choose the industry's most complete Deposco EDI solution.
Gain efficiency and scalability with automation
With our Deposco EDI solution, many of your existing processes can be automated, using and applying business rules unique to your organization. Instead of spending time extracting, translating and loading data, automate the process and gain new capabilities of validating and enriching the information.
Proven value with Deposco systems
SPS solutions have the flexibility and scalability to optimize supply chain transactions with Deposco systems. Our customer results prove that an integrated EDI solution saves time and creates massive efficiency in your order fulfillment cycle. Free up your staff to focus on innovation and growth.
Reduce data entry needs and lowered costs
Deposco EDI integration enables you to automate processes, reducing the need for manual data entry and auditing staff. EDI integration ensures that the data is transferred accurately into and out of your Deposco system, decreasing errors and reducing costs. When an error does happen, EDI automation assists with the identification of the problem so it can be fixed sooner. Some companies have been able to cut errors, as well as thousands of hours in manual data entry work.
Improve performance with support for all EDI requirements
The one-time connection with SPS provides instant access to thousands of leading retailers, brands, grocers, suppliers, distributors, 3PLs and more. Fulfillment EDI works within your existing Deposco ERP, allowing your business to easily send and receive EDI documents and carry out transactions. Attain 100% compliance with all trading partners' requirements, including ship-to-DC, ship to store, drop shipping and other order management models.
Minimize your EDI costs
When you do EDI in-house, you're responsible for maintaining and updating the software, hardware, licensing fees, IT staff and energy costs for keeping it all running. With the SPS Commerce full-service approach, we take care of all your EDI processing needs. Some companies have saved up to 75 percent outsourcing their EDI to SPS compared to traditional in-house EDI.
Boost visibility across your business
Put all the information your staff needs to do their work at their fingertips with role-based access. The SPS EDI solution enables IT personnel to see every EDI document and transaction as it flows through the system, while at the also giving customer service access to all the info they need to answer customer questions.
And, with SPS, you'll have one EDI solution that automates:
Get simple answers to your Deposco EDI integration questions.
(You'll hear back in 1 business day)
Make faster decisions and seize opportunities with a full-service EDI solution
Time savings and satisfied customers
"The time savings has been a huge win for Benchmade. This has had a positive impact on our customer service and employee satisfaction."
—Marjan Salveter, Director of Information Technology, Benchmade
Increased efficiencies and better response times
"Our decision to partner with SPS Commerce has resulted in elimination of our EDI backlog, reduced IT costs, and increased efficiencies in serving our retail customers. In addition, our internal customers have been delighted with the timeliness of SPS Commerce's ability to respond to new customer trading requirements."
—Chris Rousseau, SVP Information Technology, Callaway
Speed up onboarding and time-to-value
"On our own, HDW was able to connect five vendors in a year. With SPS, we connected with more than 100 vendors in six months. SPS' best practices and team made all the difference."
— Wade Wilkerson, Chief Financial Officer, HDW Inc.
Collaborate better with all your trading partners
"Our vendors are excited about doing EDI with Scheels. They have done electronic fulfillment, such as EDI, with other retailers and SPS Commerce and seen the positive results. SPS Commerce's delivery and cost model is flipping the standard EDI model on its head. Our relationship with SPS has been very good."
—Byron Snider, Information Services Leader, Scheels