Managing your EDI operations can be complicated and time-consuming… But it doesn't have to be.
Dealing with constant retail map updates, spec changes, errors, EDI testing and retesting can be tedious. Outsource your EDI operations to our full-service team and you won't have to worry about the details.
Complete EDI capabilities without the hassles or headaches.
The SPS Commerce full-service EDI solution gives you the technology you need to do business with any retailer, and an expert team to do the legwork of operating and maintaining your EDI system on your behalf.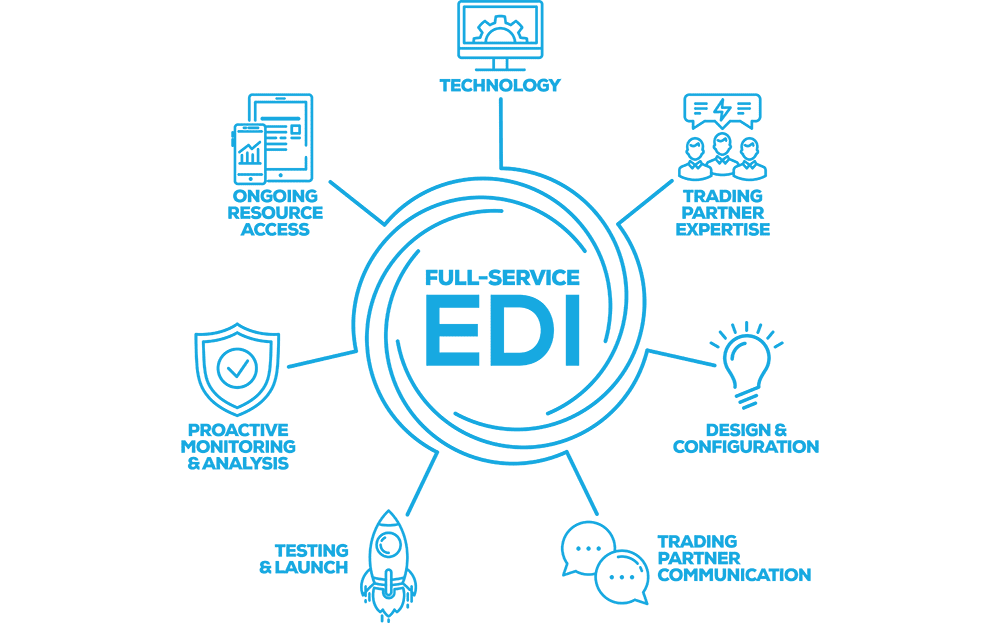 Seven elements of full-service EDI
How can you tell if your EDI provider offers a truly outsourced, full-service EDI solution? Use these seven criteria to distinguish between providers, determine which EDI tasks they will handle and learn what (if any) tasks your team will have to manage.
Technology
Trading partner expertise
Design and configuration
Trading partner communication
Testing & launch
Proactive monitoring & analysis
Ongoing resource access
Learn more about EDI outsourcing in our complimentary white paper.
"We have used many systems in working with companies to fulfill orders. SPS Commerce is the easiest to use, by far."
★★★★★


– John C Jan 16, 2019 on Capterra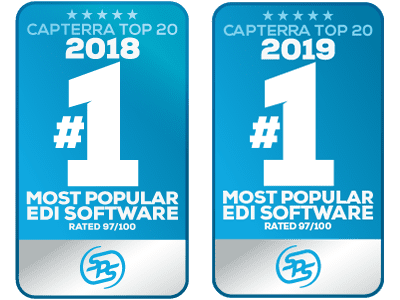 Frequently asked questions.
"How can I tell what type of EDI solution is right for my business?"
Choosing the right EDI solution comes down to a central question: Is EDI a core competency of your business? In other words, does having in-house EDI capabilities help give you a competitive advantage in the marketplace? For many businesses, EDI is not a core competency or something they want to focus on. If that sounds like your situation, outsourcing your EDI operations is the best choice.
"What is the difference between full-service EDI and other EDI solutions?"
There are two types of cloud EDI solutions: managed EDI services and full-service EDI. A managed EDI service is a cloud-based solution in which the provider is responsible for developing and maintaining the core technology, while your internal staff is responsible for the day-to-day customization, optimization and operations of the technology. In contrast, full-service EDI is a cloud-based solution and associated staffing resources that customize, optimize and operate the technology. In the full-service model, you outsource your EDI to a third-party provider that carries out the EDI function on your behalf.
"Does full-service EDI cost more than other EDI options?"
No. Outsourcing your EDI to a third-party expert actually costs less over time. When evaluating EDI providers, it's important to make an apples-to-apples comparison so you can tell what is included with your solution. Full-service EDI solutions include access to EDI experts that help manage and optimize your solution. This reduces the need for in-house EDI staff, and also saves time and resources by minimizing required data entry.
Outsource your EDI to the experts.
Let our full-service EDI team handle the legwork so your team can focus on your business, not on managing your EDI solution.