Data-fueled decisions for the automotive aftermarket
As part of the growing automotive aftermarket, you need to stay steps ahead of consumer demand. SPS Analytics provides the actionable insights you need to grow your business—with an all-in-one view of your most essential data points. Quickly identify trends and improve decision-making with enhanced visibility into your supply chain.
Unlock the power of data
Data is important to any business, but the complexity and uniqueness of the automotive aftermarket make it crucial. Your data might be in silos across multiple teams or departments. It might be inaccurate, inconsistent or incomplete. Or you may simply lack the budgeting or resources to adequately manage your data.
Regardless of the reason, the absence of insight from vital data can lead to:
Inadequate visibility into consumer demand, leading to overstocks and wasted resources
Difficulty in making informed decisions due to limited data insights
Inefficient inventory management across all channels
Lack of seamless collaboration and data-sharing within the organization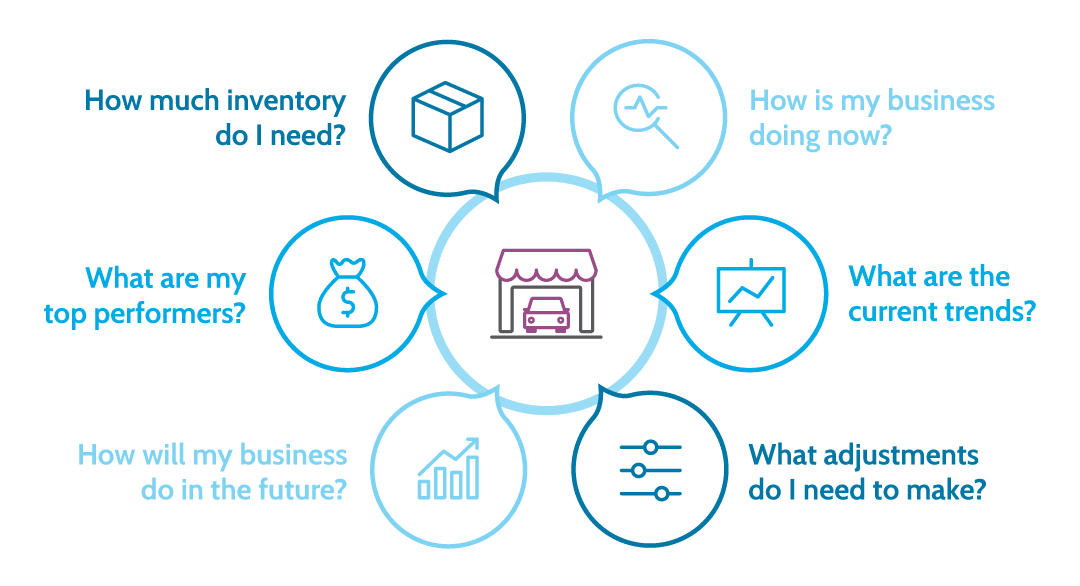 Elevate your business with SPS Analytics
SPS Analytics removes the complexities of your data collection process so you can dedicate more time to uncovering opportunities. We focus on providing you with a complete, unified overview of your business via industry-leading dashboards and a team of experts ready to help you realize the benefits of better data visibility. SPS Analytics gives you the right data at the right time—all in one place.
Understand customer behavior
Identify purchasing patterns, preferences and demographics for better targeting and overall customer experience
Identify trends
Forecast demand for specific automotive parts and make quick adjustments when needed to maximize profits
Optimize inventory
Stock the right parts in the right quantities, improve inventory accuracy and reduce costs associated with excess inventory
Improve pricing
Set data-determined prices that are both competitive and profitable, based on real-time fluctuations in demand and supply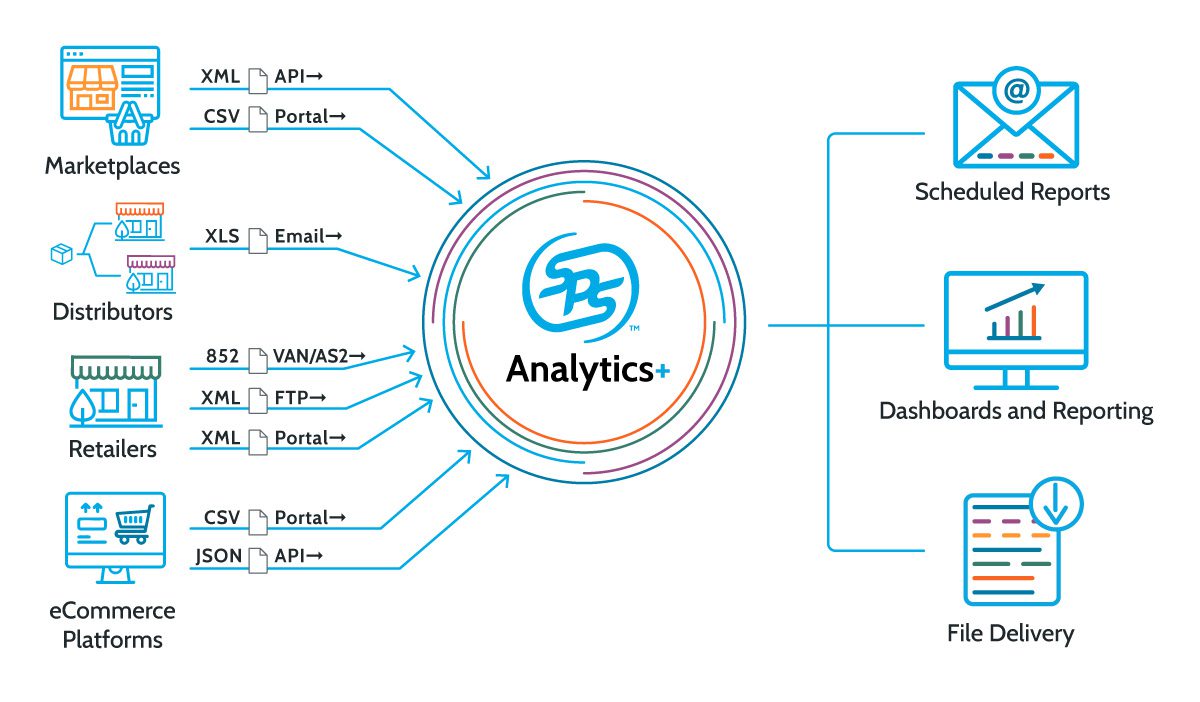 Over time, customers who use SPS Analytics outperform industry benchmarks.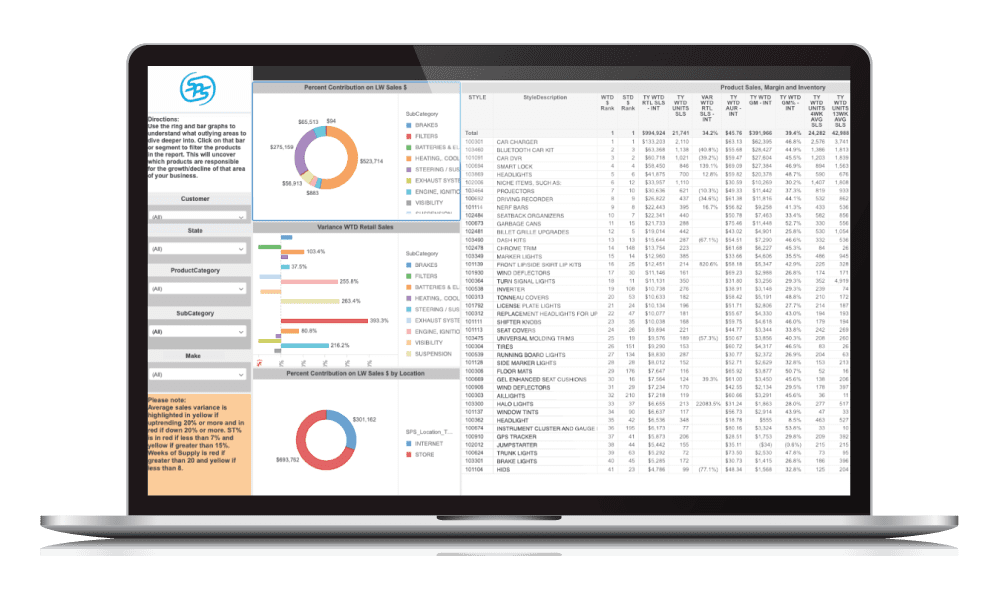 Improve customer service and retention with insights into customer satisfaction and loyalty
Reduce costs with quick identification of inefficiencies and areas of waste
Optimize eCommerce strategies with customer insights and online sales trends
Gain insight into vehicle maintenance and performance requirements
Increase profitability with an agile inventory management process based on real-time data
Get started with SPS Analytics