Get A Microsoft-Certified EDI Solution for Dynamics NAV from SPS Commerce.
Unleash your teams from manual entry and avoid costly errors with SPS Commerce Fulfillment, the EDI solution for Microsoft Dynamics NAV. The trusted Data Masons EDI solution for Dynamics NAV is now SPS Commerce Fulfillment, providing automation without customization. Isn't it time that your business ran more smoothly, easily scaled to support your growth and used the power of the SPS retail network?
Get clear, simple answers to all your EDI questions.
No sales pressure. No commitment.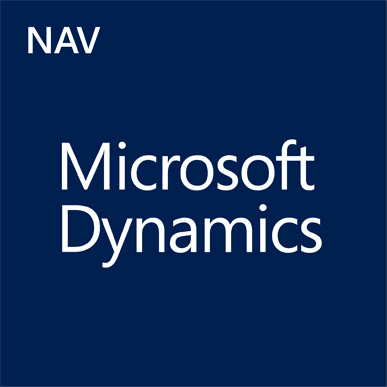 Reduce errors by up to 99%
Improve order processing time
Invest in growth instead of data entry
Experience a Microsoft-certified, universal, reusable connection that delivers more capabilities with less cost and risk than traditional EDI software.
See how our full-service EDI makes managing orders easy, all from your Dynamics NAV system.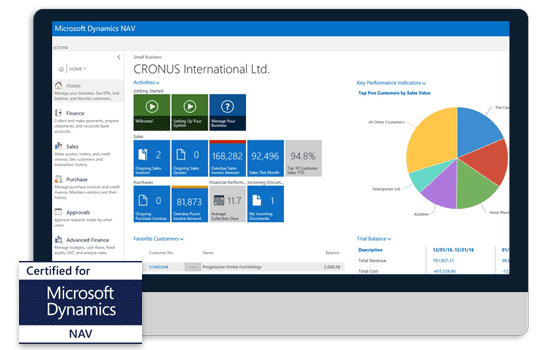 Never worry about EDI compliance again
Retailers' EDI requirements constantly change. Fulfillment EDI for Dynamics NAV lets SPS do all the work managing EDI maps or spec changes while maintaining compliance for you and your trading partners.
Use alerts to manage by exception
You no longer need to check orders for errors or wait for shipment confirmations. Fulfillment alerts you via text or email when a transaction needs attention, so you can go on with your day.
Gain visibility into order status.
While we automate your EDI document exchange to meet your trading partner requirements, you always have full visibility into order transaction status for monitoring and reporting.
Minimize risk and costly errors.
Free your business from a risky infrastructure that's expensive to maintain. Reduce order processing time and unnecessary manual entry data errors while working within your Dynamics NAV system.
Improve system performance.
You can schedule tasks and processes in Fulfillment to run when it's convenient for you and your business. You choose how often and when you send and receive transactions from your trading partners, send updates to accounting and more. It's all within your control.
More success means more paperwork, and manual processes can become a roadblock to growth
The purchase orders, invoices and other documents sent back and forth every month between you and your trading partners aren't going away. As your business grows, more time, staff and resources are required to process them manually by hand, which means more keystroke errors, too.
Stop throwing money at data entry and fixing processing errors. Automate many of your most common and time-consuming business tasks with Fulfillment EDI for Microsoft Dynamics NAV from SPS Commerce.
Eliminate manual data entry processes
Seamless data interchange for Microsoft Dynamics NAV
Achieve compliance with all your trading partners
"Automating our order fulfillment process with SPS' integrated service prepared Skullcandy for our ongoing growth and continues to scale with us as we add new customers."
– Mark Hopkins, Director of Information Technology, Skullcandy
Wondering how SPS Commerce compares to other Microsoft NAV EDI integration providers?
Managing ongoing EDI tasks can be complex and time-consuming. Full-service EDI providers like SPS Commerce deliver EDI technology and associated staffing resources responsible for customizing, optimizing and operating your Microsoft Dynamics NAV EDI solution. Here are some common EDI responsibilities and how different types of providers handle them:
Full-Service EDI Providers
A full-service provider, like SPS Commerce, has an expert team that handles ongoing management of your EDI solution.
Take ownership of understanding your trading partner requirements and making map changes. The SPS team actively manages 9,000 changes from retailers each year.
Manage end-to-end EDI testing and ensures your initial data flow with trading partners is successful.
Communicate directly with your trading partners to manage connectivity, setup, requirements, updates and support efforts.
Proactively monitor and optimize your solution to prevent errors and minimize data entry.
A team of trading partner, system and EDI experts is available 24×7 in the channel of your choosing.
Managed EDI Service Providers
Your in-house team is responsible for the operational and technical details of managing your EDI solution.
When a trading partner requirement changes, your team is responsible for changing the EDI maps. Requirement changes are extremely common in retailing.
Require your team to coordinate EDI testing with your trading partners and validate data flow.
Your in-house team communicates with trading partners about EDI connectivity, setup, requirements, updates and support.
Your in-house team is responsible for monitoring and optimizing your EDI solution.
You will be responsible for contacting support regarding any issues. Real-time, expert support is often limited.
Get simple answers to all of your EDI for Microsoft Dynamics NAV questions.
Chat with a specialist about how a Microsoft NAV EDI integration would work for your business.
(You'll hear back in 1 business day)