Choose the industry's most trusted EDI solution
With EDI from SPS Commerce, you can use a single system to manage orders from all customers and sales channels. Our EDI solution includes industry-leading technology and an expert team that handles the details of EDI management. Learn why more than 105,000 businesses across the retail supply chain trust SPS EDI solutions.
What is an EDI solution?
An electronic data interchange (EDI) solution allows businesses to standardize and simplify how they exchange supply chain data. This EDI format replaces paper-based documents, such as purchase orders, shipping notices and invoices. EDI solutions allow organizations to save time and eliminate costly errors through automation.
Manage all orders in one place
Use a single system for wholesale, e-commerce and marketplace orders
Eliminate the hassle of separately tracking phone and email orders
Book shipments and print shipping labels from within your EDI system
Share order information with logistics partners and warehouses
Automate as you grow
Reduce keystrokes and errors
Process orders without human intervention
Eliminate chargebacks
Integrate EDI with your business systems
Connect with any trading partner
Do business with any retailer, grocer, distributor or marketplace
Never worry about EDI compliance again
Largest retail network with 500,000 pre-built EDI connections
Add new EDI connections quickly and easily
Affordable, predictable pricing
Predictable, all-inclusive monthly fees
No extra costs for system maintenance, updates or mapping changes
Full-service team manages your EDI operations on your behalf
Reduce EDI maintenance costs and unforeseen expenses
The only EDI solution you'll ever need
We tailor our Fulfillment EDI solution to meet the needs of your business. Our team will consult with you to prescribe capabilities and workflows tailored to your unique business challenges.
With SPS Commerce, your dollar goes further. You get technology backed by a team of experts that will:
Know your trading partners' compliance requirements and handle EDI mapping updates on your behalf.
Communicate with your trading partners about EDI requirements and issues. We'll even pick up the phone and call your partner's EDI department to fix an issue on your behalf!
Optimize your EDI solution with your ERP and other business systems
Centralize all your orders (wholesale, retail, e-commerce and marketplace) in one place
Help you share data with 3PLs and other partners
Simplify your order management
With SPS Fulfillment, you don't have to spend time tracking down your orders in multiple platforms like vendor portals, e-commerce sites or marketplaces. Our EDI solution is the only platform you use for all your orders. Let's walk through an example of what your day might look like.
8am Start by logging into SPS Fulfillment
View your orders from retailers, e-commerce and marketplaces in one place.
After reviewing all orders and inventory, you move orders into the next stages of fulfillment or into your WMS system.
If applicable
– You send a
POA (855)
to your retailer agreeing to the order. Fulfillment even has batch processing, so you can do multiple POAs at once.
10am Still within SPS Fulfillment
You or someone on your team starts pulling orders from Fulfillment and begin picking and packing the orders.
If you use a logistics company – Using our 3PL Warehouse Services, SPS will communicate the orders and shipping information to your logistics company for them to pick and pack on your behalf.
If it's an e-commerce, drop ship or marketplace order
– You create a packing slip, shipping label and select a shipping method with
Carrier Service
.
If it's an e-commerce or marketplace order – You copy and paste the tracking number into your online platform for the end customer.
3pm Still within SPS Fulfillment
Warehouse team finishes labeling the boxes and puts it on the assigned retailer pallet(s).
If applicable
– Then from Fulfillment, you send the
ASN (856)
to let the retailer know what's packaged and when it should arrive.
If you use a logistics company
– Once packed and ready for shipping, your logistics partner will send you
Shipping Advice (945)
and then you can send, or use Auto Rules,
ASN (856)
.
Still not sure about an EDI solution? Talk with an EDI specialist about your business problems.
Discover a better way to do business. Contact SPS today!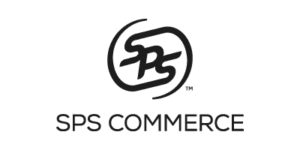 It's time for an EDI solution. Talk to an EDI specialist today!
(You'll hear back within 1 business day)