Choose the industry's most trusted EDI solution
With EDI from SPS Commerce, you can use a single system to manage orders from all customers and sales channels. Our EDI solution includes industry-leading technology and an expert team that handles the complexities of EDI management. Learn why more than 105,000 businesses across the retail supply chain trust SPS EDI solutions.
What is an EDI solution?
An electronic data interchange (EDI) solution allows businesses to standardize and simplify how they exchange supply chain data. This EDI format replaces paper-based documents, such as purchase orders, shipping notices and invoices. EDI solutions allow organizations to save time and eliminate costly errors through automation.
Manage all orders in one place
Use a single system for wholesale, e-commerce and marketplace orders
Eliminate the hassle of separately tracking phone and email orders
Book shipments and print shipping labels from within your EDI system
Share order information with logistics partners and warehouses
Eliminate errors with automation
Reduce keystrokes and errors
Process orders without human intervention
Eliminate chargebacks
Integrate EDI with your business systems
Connect with any trading partner
Do business with any retailer, grocer, distributor or marketplace
Never worry about EDI compliance again
Largest retail network with 500,000 pre-built EDI connections
Add new EDI connections quickly and easily
Affordable, predictable pricing
Predictable, all-inclusive monthly fees
No extra costs for system maintenance, updates or mapping changes
Full-service team manages your EDI operations on your behalf
Reduce EDI maintenance costs and unforeseen expenses
The most complete EDI solution on the market
We tailor our Fulfillment EDI solution to meet the needs of your business. Our team will consult with you to prescribe capabilities and workflows tailored to your unique business challenges.
With SPS Commerce, your dollar goes further. You get technology backed by a team of experts that will:
Know your trading partners' compliance requirements and handle EDI mapping updates on your behalf.
Communicate with your trading partners about EDI requirements and issues. We'll even pick up the phone and call your partner's EDI department to fix an issue on your behalf!
Optimize your EDI solution with your ERP and other business systems
Centralize all your orders (wholesale, retail, e-commerce and marketplace) in one place
Help you share data with 3PLs and other partners
Simplify complex EDI transactions
With SPS Fulfillment, you don't have to build custom integrations for every trading partner. Our full-service EDI solution streamlines the complexity of EDI by allowing you to manage all your orders and documents in one place. With our full-service solution, you can automate all your business transactions, including the most frequently used documents:
EDI 846 - Inventory Inquiry/Advice
The EDI 846 keeps retailers and suppliers up to date on inventory levels and is required for dropship or direct-to-consumer types of fulfillment models. In most cases, it is used by retailers who are asking their suppliers about current and future inventory available for their stores and warehouses.
EDI 850 – Purchase Order
The EDI 850 allows buyers to easily place orders with sellers electronically. It contains initial order request details and is the first step in the ordering process.
EDI 855 - Purchase Order Acknowledgment
The EDI 855 allows sellers to communicate the status of an order to a buyer. The seller can confirm, reject, or report any changes or issues with the order to the buyer.
EDI 856 - Advance Ship Notice/Manifest
The EDI 856 is typically sent by a supplier to provide information about a shipment to a distributor or retailer. Details about what has been shipped, its size, what carrier is moving the order, when it was shipped, and the estimated delivery date are all included.
EDI 810 – Invoice
The EDI 810 is an electronic invoice. Sellers send this to buyers to ask for payment for the products they delivered.
EDI 997 - Functional Acknowledgement
The EDI 997 acts as a digital receipt for delivery information. Trading partners can then confirm that they received the delivery information, as well as see if there were any data or formatting errors. This acts as a response to tell supply chain partners that information has been seen and accepted.
Not seeing the EDI transaction you're looking for? View our comprehensive list of EDI codes, names and definitions.
You don't need to implement all of these EDI transactions yourself.
Managing an EDI solution yourself can be a time consuming and complicated process. Our full-service team takes on the day-to-day management of EDI including map changes, spec updates, and ongoing maintenance, freeing up your team to focus on more strategic projects. View our full comprehensive list of EDI codes, names and definitions.
We would love to help you navigate the complexities of EDI. We'll learn about your business and help you compare quotes.
Still not sure about an EDI solution? Talk with an EDI specialist and discover a better way to do business!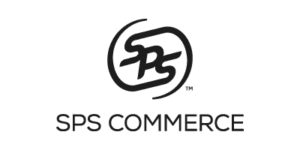 It's time for an EDI solution. Talk to an EDI specialist today!
(You'll hear back within 1 business day)