CovalentWorks is now part of SPS Commerce.
December 19, 2018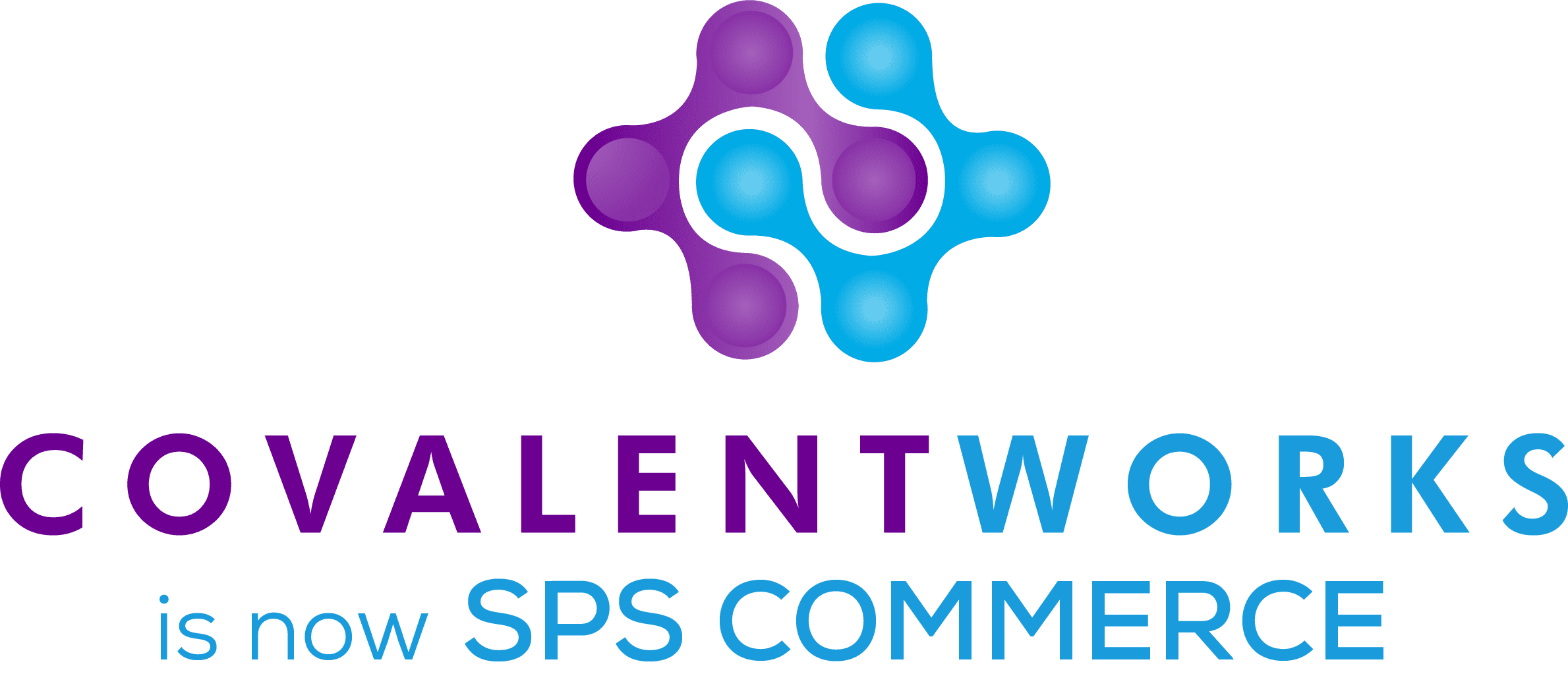 SPS Commerce has acquired CovalentWorks, a leading provider of EDI solutions.
We enthusiastically welcome CovalentWorks customers to our trading partner community. CovalentWorks customers will benefit from our industry-leading technology, expert staff and growing trading community, which includes more than 115,000 customers in over 60 countries.
Frequently-Asked Questions
Where should I go for Covalent Works product support?
Who is CovalentWorks?
Headquartered in Houston, Texas, CovalentWorks provides industry-leading, cloud-based EDI solutions for small to medium-sized businesses.
Who is SPS Commerce?
Headquartered in Minneapolis, SPS Commerce (
https://www.spscommerce.com
) perfects the power of trading partner relationships with the industry's most broadly adopted, retail cloud services platform used by over 115,000 companies worldwide. With offices worldwide and a workforce of more than 1,200 talented employees, SPS Commerce has achieved 82+ consecutive quarters of revenue growth.
When was the change effective?
The change was effective December 19, 2018.
Why did SPS Commerce acquire CovalentWorks?
The acquisition expands the company's market leadership in providing solutions that help small to medium-sized suppliers quickly and easily meet their customers' electronic trading requirements.
What is the combined company called?
CovalentWorks will become part of SPS Commerce, and the combined company will continue to be called SPS Commerce.
Will customers' solution or service change?
The benefits of customers' CovalentWorks EDI solution and service will not change as a result of the acquisition.
How many new suppliers will be in the SPS Commerce community?
As a result of the acquisition, SPS Commerce will add approximately 2,000 suppliers to its community.
Will customers' pricing change?
Customers' EDI pricing terms will be honored through the end of 2019.
How will CovalentWorks customers benefit from this acquisition?
While most aspects of customers' relationship with CovalentWorks will remain the same, customers will experience the following benefits:
Access to the industry's broadest trading community, which includes more than 115,000 trading partners in over 60 countries.
Superior integration with more than 100 leading accounting/ERP, e-commerce, warehouse management, and packing and shipping applications.
Expanded capabilities for connecting with global supply chain partners, such as third-party logistics providers (3PLs), international sourcing companies and factories.
Opportunities to enhance supply chain efficiency and collaboration with optional value-added solutions for item data management and supply chain analytics.