Fulfillment integration for retailers.
Integrate your Fulfillment (EDI) with your existing information systems.
Customer expectations
Your team plays a crucial role in the project's success. Here are five tips to help ensure your project is a success.
How does it work?
Drawing from 15+ years of hands-on experience with retail supply chain businesses, our proven, six-phase methodology ensures smooth fulfillment integrations and successful outcomes for retail buyers: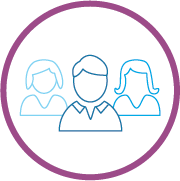 1. Initiate:
An SPS expert team will manage your entire project, starting by defining success metrics, coordinating resources and nailing down project milestones and timelines.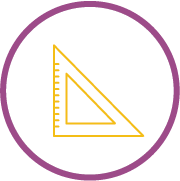 2. Design:
Aligning your specific needs and technical specifications with industry best practices, we'll design EDI files compatible with your trading partners' technology.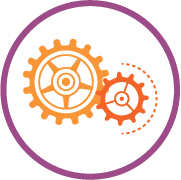 3. Build:
Next, we'll map out each design, develop it and build the SPS Commerce products your trading partners will use to certify or exchange information with you.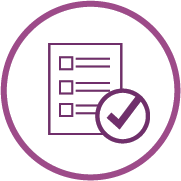 4. Test:
Our teams will exchange test data to ensure your integration satisfies all identified test scenarios, including validation that return transactions can be processed in your system.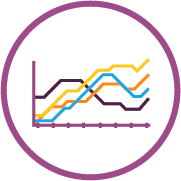 5. Produce:
Live dataflow begins on a scheduled date. Your project team will work with you to begin sending and receiving orders with your trading partners.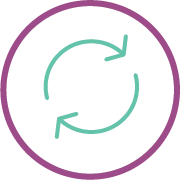 6. Maintain:
This is where our customer success team steps in — to be there for you as your long-term partner to ensure your ongoing success.
Key deliverables of the SPS Commerce Integrated Fulfillment for
retailers include:
Formal business review.
Includes a gap analysis comparing your system capabilities and network needs.
Mapping and validation.
Covers data exchange, import and export, plus system setup and configuration.
Documentation.
Have published requirements on hand for exchanging data with trading partners.
Data conversion.
Find robust tools for converting to and from XML, CSV, ERP and other formats.
Why retail buyers choose SPS Commerce to provide this service:
Collaborative partnerships.
This is a team effort, with shared business and technical resources from SPS and our clients working closely through every phase of design, development, testing and implementation.
Shared project plans.
All timelines, dates, milestones, dependencies, risks, business objectives and goals are clearly communicated and continually reviewed to keep projects on track.
Design-based foundation.
We follow industry best practices to minimize change management. All current and future business values must be realized before we consider an implementation complete.
"SPS is a critical part of our growth strategy. One of the reasons I like SPS is that its strategic priorities align very nicely with mine. We could not have scaled the way we have without having a partner like SPS."
Alan Blackford
COO, Thos. Baker
"SPS certainly met all of the technological requirements that we needed, and financially it worked out well for us into our budgeting framework, but most importantly, the thing that SPS provided was a lot of support."
Rebecca Lahr
Director of Operations, Deva Concepts
Grow your business with Fulfillment!
Complete the form below to learn more about our solutions, get your free quote, or to contact sales about adding a connection to your existing account.