How can EDI order processing help your business?
Get answers to your questions about EDI order processing. Learn how EDI order automation simplifies how you fulfill orders. SPS Commerce Fulfillment (EDI) makes it easy to manage orders for all your trading partners and selling channels.
What is EDI order processing?
To understand EDI order processing, let's first define EDI. EDI stands for Electronic Data Interchange, which is a standardized way that businesses exchange information.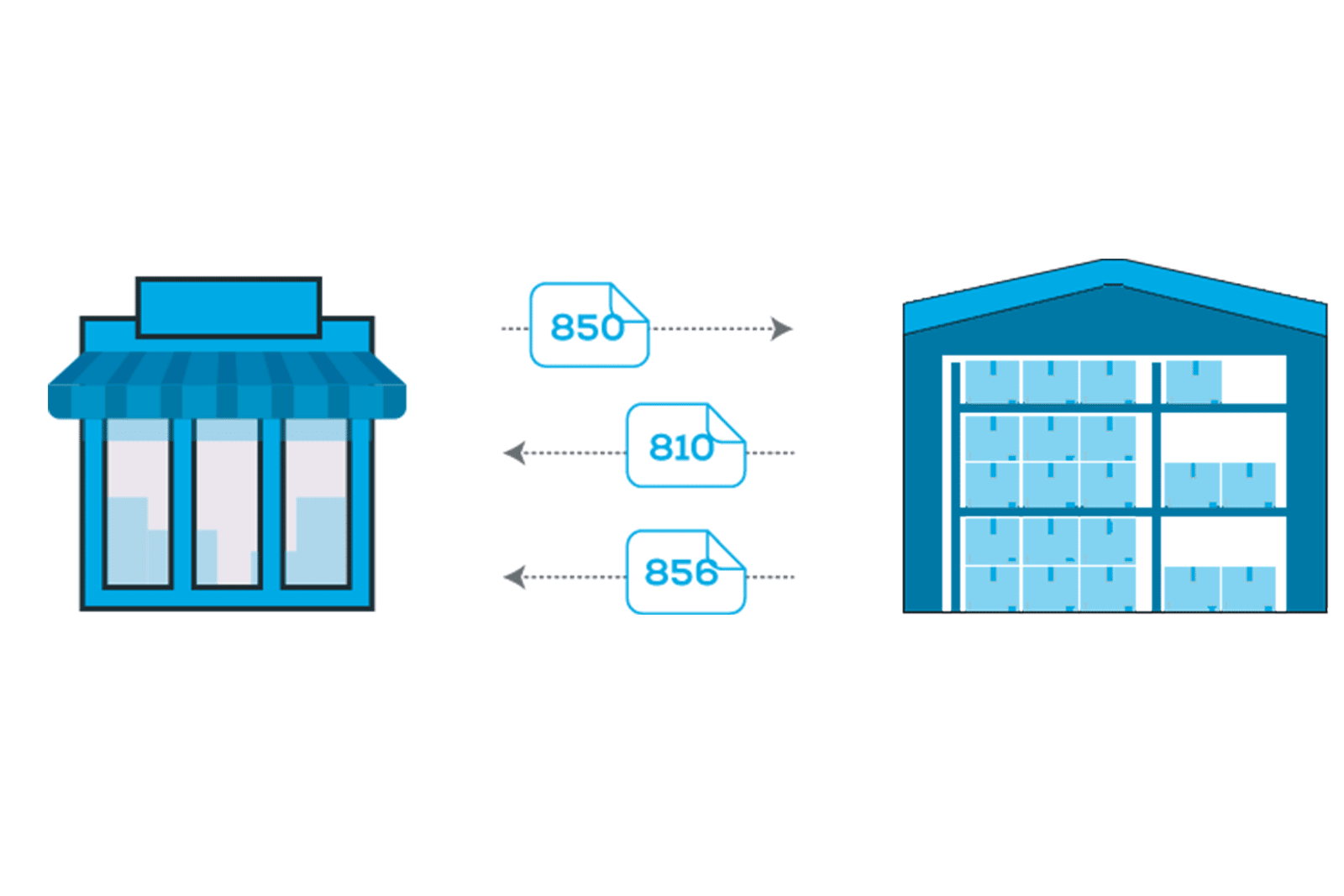 EDI order processing includes the steps required to process a purchase order using an EDI system. Here's how it works: 
A buying organization (retailer, grocer or distributor) uses their EDI system to send an electronic purchase order to a supplier.
The supplier's EDI system receives the electronic purchase order.
The supplier uses EDI to send an electronic acknowledgement of the order and an invoice to the buyer.
EDI allows orders to flow seamlessly without manual intervention by replacing email, phone calls and faxes.
What are the advantages of EDI order processing?
If you're looking for the most efficient way to fulfill orders, EDI order processing can help. Here are some of the benefits.
Improve your retail partnerships
Having a reliable EDI solution in place is critical to your retail relationships. Most retailers require EDI as part of their business model. EDI capability helps you build trust and credibility with your retail partners.
Never miss an order
EDI automation makes it easy to stay on top of your orders. Never worry about missing an order or a step in the process. EDI ensures your orders are processed accurately, with confirmations at each stage of the order cycle.
Add new customers fast
Every retailer has different electronic trading requirements. By working with a full-service EDI provider, you can immediately connect with new trading partners and meet any EDI need.
Reduce errors
Eliminate error-prone manual processes that slow you down and cost you money. EDI order processing allows suppliers and retailers to automatically transfer information to each other, reducing the chance for error.
Free up your team's time
Manually receiving and entering purchase orders into your systems takes valuable time away from other tasks. EDI automation helps your team save time on order processing and focus on value-added work.
Enable EDI order automation with SPS Commerce Fulfillment
SPS Commerce Fulfillment is the industry's most trusted EDI platform. Our retail supply chain solutions support you as you scale your business.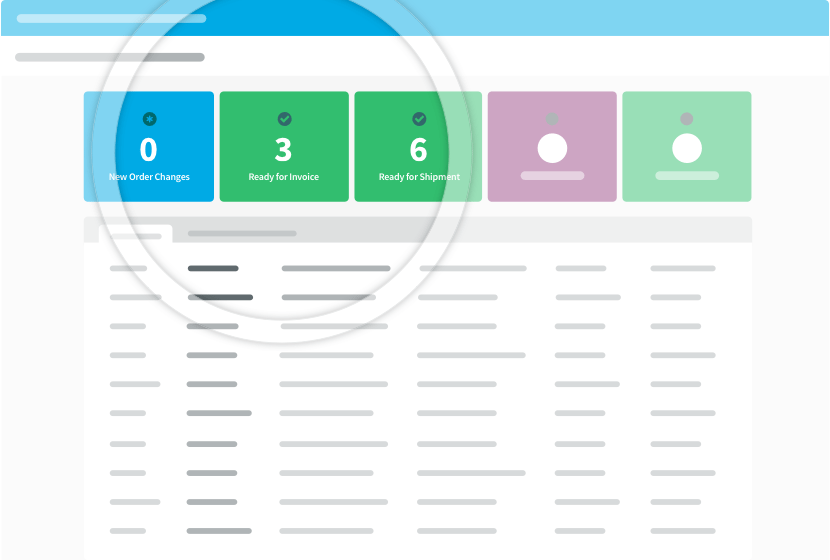 Manage all orders in one place
Use a single system for wholesale, eCommerce and marketplace orders
Eliminate the hassle of separately tracking phone and email orders
Book shipments and print shipping labels from within your EDI system
Share order information with logistics partners and warehouses
Automate as you grow
Reduce keystrokes and errors
Process orders without human intervention
Eliminate chargebacks
Integrate EDI with your business systems
Connect with any trading partner
Do business with any retailer, grocer, distributor or marketplace
Never worry about EDI compliance again
Largest retail network with 500,000 pre-built EDI connections
Add new EDI connections quickly and easily
Simplify order fulfillment
Reduce required data entry with autofill features
Create large volumes of documents at once with batch processing
Generate shipping documents with the click of a button
Automatically check for and resolve errors
Affordable, predictable pricing
Predictable, all-inclusive monthly fees
No extra costs for system maintenance, updates or mapping changes
Full-service team manages your EDI operations on your behalf
Reduce EDI maintenance costs and unforeseen expenses
SPS monitors our transactions and works to find new ways to optimize. Our business continues to multiply and our partnership with SPS helps us scale using existing resources.
– Senior Manager of Technology, RX Bar
Our accuracy and efficiency targets are being met and we have solid technology to support our growth backed by SPS experts at our disposal.
– Director of Information Technology, Benchmade
From adding new trading partners to troubleshooting any issues, SPS handles it quickly and without our direct involvement. Our partnership has saved us time and freed up our resources to go after other initiatives.
– IT Director, Osborn