EDI for WooCommerce Order Fulfillment
Easily manage orders on the go from your eCommerce store with SPS Commerce Fulfillment EDI for WooCommerce. Setup is fast, and our full-service approach means that we do most of the heavy lifting. Say goodbye to complex and time-consuming order management. SPS makes WooCommerce order fulfillment simple and flexible. Orders ship faster, whether they come from your WooCommerce eCommerce store, wholesalers, marketplaces or other sales channels. SPS puts it all in one place, what could be easier?
Get clear, simple answers to all your EDI for Shopify questions.
No sales pressure. No commitment.

Leave the EDI to the SPS experts
Connect to WooCommerce stores, marketplaces and other retailers
Manage all orders from a single platform
Whether you're strictly eCommerce or omnichannel, manage any order within one solution
The SPS Commerce EDI solution for WooCommerce order fulfillment can become the only system you need. You can use it to manage order, item setup, shipping and invoice requirements for all your order…regardless of where they originate.
More than 115,000 businesses that need EDI, including many WooCommerce users, trust SPS. Why? Because we are the EDI experts, so they don't have to be. With SPS, you can:
Setup quickly and get on with growing your business
Manage eCommerce, wholesale, drop-ship or any order type
Experience the flexibility to see your orders as you wish
Rely on the SPS experts to understand all requirements
The right EDI solution for WooCommerce order fulfillment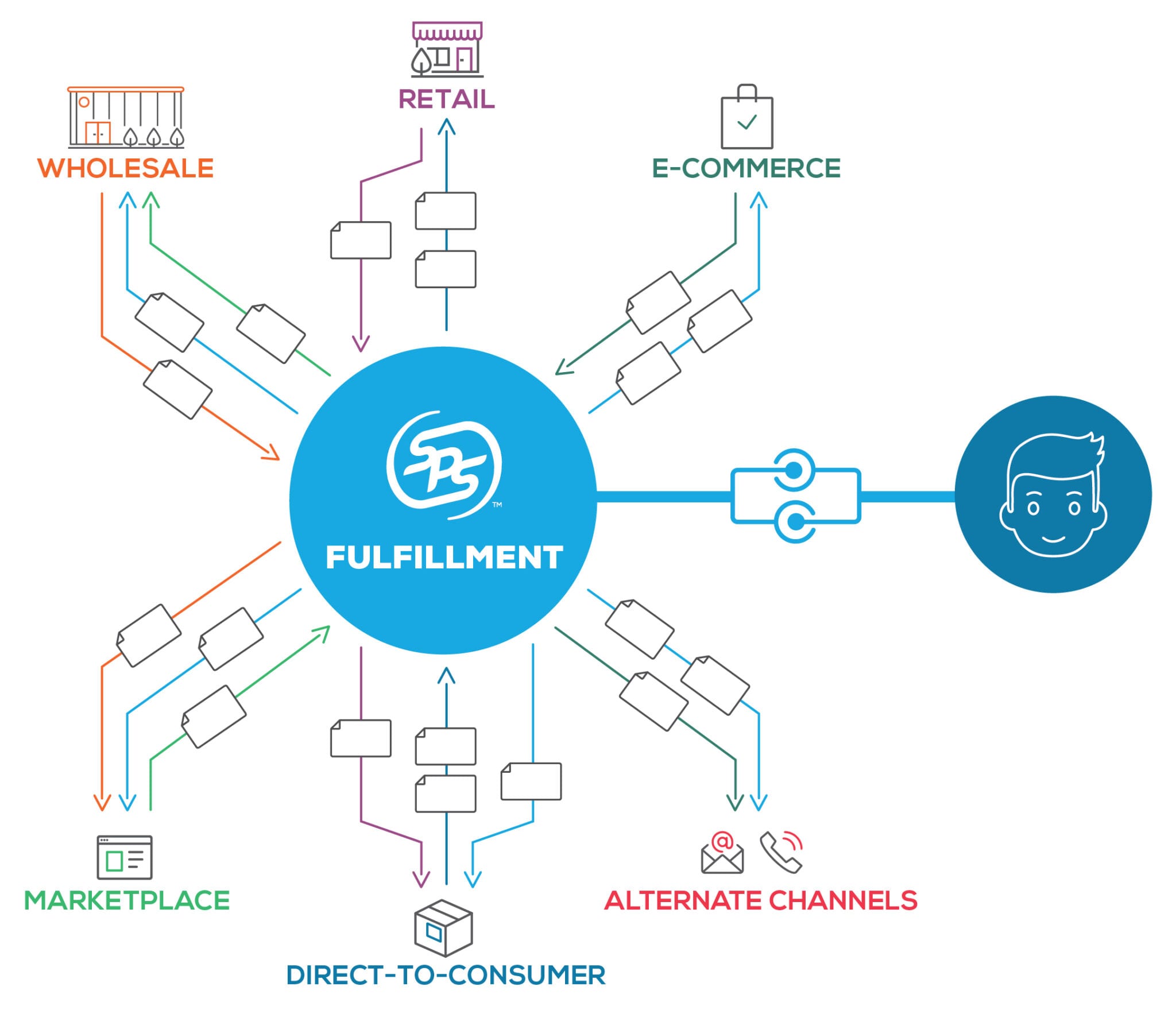 Get started fast
Our experts excel at getting you connected to SPS Fulfillment quickly. No disruptions, no delays.
Scale easily and never change solutions
Add new retail customers easily as your business grows, and our retail network can manage any seasonal or permanent order volumes spikes.
Position your products to sell across any channel
Manage orders from your WooCommerce eCommerce store(s) as well as wholesale accounts, including Target, Costco, Amazon and many more, in one solution.
Free your team from data entry
Stop wasting time and money on keying in orders. Let SPS automate it, so you can focus on your business.
Combine online and in-store orders
Different retail channels shouldn't require multiple order fulfillment solutions. Manage your online and traditional orders all within SPS Fulfillment.
"As [SPS] already had a thorough knowledge of the customer and their requirements, set-up was completed with little effort. This is important for us since we are a small company."
– Theodore B., G2 Review, March 2021
Wondering how SPS compares to other WooCommerce order fulfillment solutions?
Managing WooCommerce order fulfillment operations can be complex and time-consuming, but it shouldn't be. Full-service providers like SPS deliver technology and expert staffing that do these tasks on your behalf. And isn't that a better way?
Here are just a few of the reasons you'll love our full-service commitment:
SPS manages all trading partner connections
SPS Fulfillment is not a toolkit that you have to implement yourself! With SPS, you'll never worry about EDI, APIs, XML, JSON or other technologies needed to connect with your wholesale, eCommerce stores or drop-ship trading partners. Just connect once to our solution, and we'll take care of the rest!
SPS handles all EDI changes and updates
Retail order fulfillment requirements constantly change. We take ownership of understanding your trading partner requirements and making map changes. The SPS team actively manages 9,000 changes from retailers each year, so you don't have to.
SPS communicates with your trading partners
SPS will contact your trading partners for you, even if that means picking up the phone! We work directly with them to manage connectivity, setup, requirements, updates and support efforts. You don't lift a finger!
SPS proactively monitors your EDI operations and troubleshoots any issues
Most providers will only address problems if you tell them there is an issue. The SPS full-service team proactively monitors your system to prevent issues before they occur.
Ready to automate your WooCommerce order management? It's fast and affordable.
Talk to an experienced WooCommerce order fulfillment advisor. Find out how SPS Commerce's business-friendly pricing and rapid setup will get you where you want to go.