SUN Conference 2023
Fully Automated EDI for CloudSuite Industrial
Join us at SUN Conference to learn why a full-service, network approach to EDI, is a perfect fit for organizations migrating to CloudSuite Industrial who don't view EDI as a core competency.
When you need to improve business processes and efficiency, trust the EDI solution built for Infor CloudSuite Industrial.
The CloudSuite Industrial EDI Integration with SPS Commerce allows you to connect with all of your trading partners, managing complex requirements through a full-service approach. We manage your EDI operations by providing the staffing, expertise and ongoing monitoring from over 1,500 EDI experts committed to your success.
View a Product Demo Schedule time with our Product team to see how the integration functions within your Infor system.
Discover the Full-Service Difference At SPS, technology is only part of the equation. With full-service EDI, you'll have a full team of Customer Success experts focused on making your integration as successful as possible. Meet the team behind full-service EDI.
Become a Partner If you are an ISV, our channel sales team will be on hand to answer any questions you may have about partnering with SPS Commerce. To join our partner community, click here.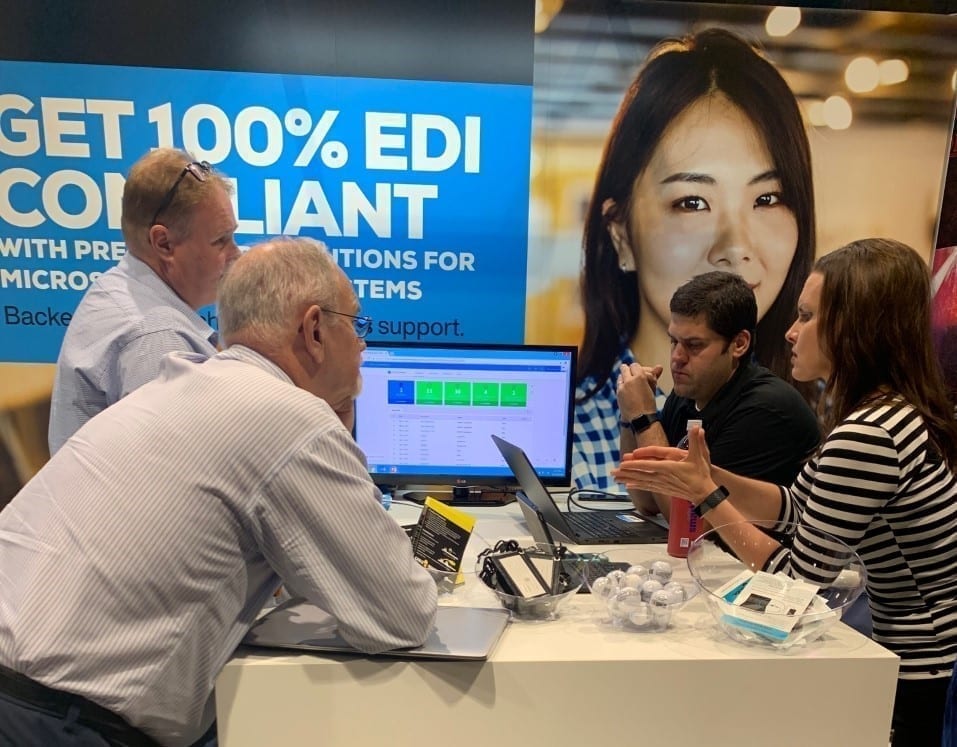 Learn more about the full-service difference
Industry leading technology
Largest retail network
World-class support
95,000 customers
Who is SPS Commerce?
SPS Commerce has been pioneering retail automation since 2001 –– everything from EDI to full-scale retail change management. Our solutions go beyond EDI to enhance visibility, collaboration and communication. When you partner with SPS, you're not just getting best-in-class technology, you're also getting a team of retail supply chain experts who are there to help plan, execute and manage it all for you.