Set your business up to scale with the only Sage-certified EDI integration solution for Sage x3.
Eliminate costly and error-prone data entry with fully automated EDI for Sage x3 from SPS Commerce. Our Fulfillment (EDI) solution makes it easy to stay in compliance with your retailers' requirements for electronic invoices, ship notices, warehouse documents and more.
Get clear, simple answers to all your EDI questions.
No sales pressure. No commitment.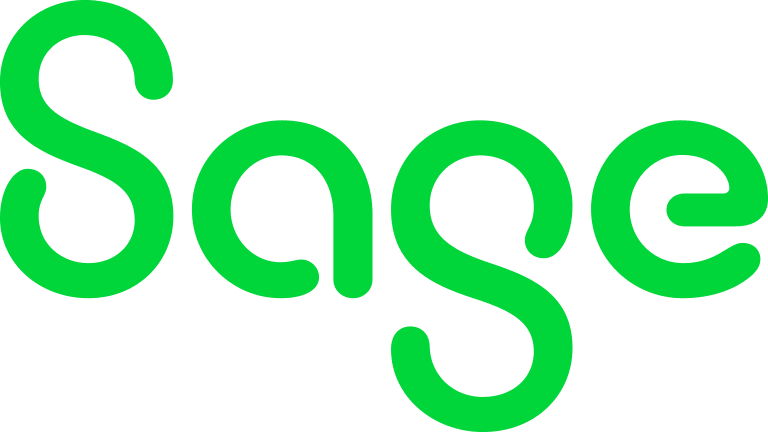 Trusted by 2,400+ Sage EDI customers
Sage certified solution with MAPADOC technology
Automate your supply chain with Sage EDI integration
Worry-free EDI backed by a full-service team.
The SPS Commerce full-service team will help you always stay in compliance with your retailer's requirements so you never have to worry about map updates, spec changes or EDI testing. Plus, our Sage certified EDI automation solution with proven MAPADOC technology means you don't have to waste time on duplicate data entry.
Proven Sage EDI automation backed by full-service team
Expert staff handles all the technical details of EDI compliance
Ongoing support whenever you need it
"With SPS, we eliminated the need to key in every order manually by going to different retailer portals, which has saved us significant time."
– Torre Sharp, Director of Operations, Marco Group
Wondering how SPS Commerce compares to other Sage x3 EDI automation solutions?
Managing ongoing EDI tasks can be complex and time-consuming. Full-service EDI providers like SPS Commerce deliver EDI technology and associated staffing resources responsible for customizing, optimizing and operating your Sage x3 EDI solution. Here are some common EDI responsibilities and how different types of providers handle them:
Full-Service EDI Providers
A full-service provider, like SPS Commerce, has an expert team that handles ongoing management of your EDI solution.
Take ownership of understanding your trading partner requirements and making map changes. The SPS team actively manages 9,000 changes from retailers each year.
Manage end-to-end EDI testing and ensures your initial data flow with trading partners is successful.
Communicate directly with your trading partners to manage connectivity, setup, requirements, updates and support efforts.
Proactively monitor and optimize your solution to prevent errors and minimize data entry.
A team of trading partner, system and EDI experts is available 24×7 in the channel of your choosing.
Managed EDI Service Providers
Your in-house team is responsible for the operational and technical details of managing your EDI solution.
When a trading partner requirement changes, your team is responsible for changing the EDI maps. Requirement changes are extremely common in retailing.
Require your team to coordinate EDI testing with your trading partners and validate data flow.
Your in-house team communicates with trading partners about EDI connectivity, setup, requirements, updates and support.
Your in-house team is responsible for monitoring and optimizing your EDI solution.
You will be responsible for contacting support regarding any issues. Real-time, expert support is often limited.
Complete, easy-to-use EDI capability for Sage x3.
Unlike other EDI solutions that use a generic integration approach for all ERP systems, SPS Fulfilment for Sage x3 leverages MAPADOC technology, which is fully embedded within Sage x3 to provide an intuitive user experience.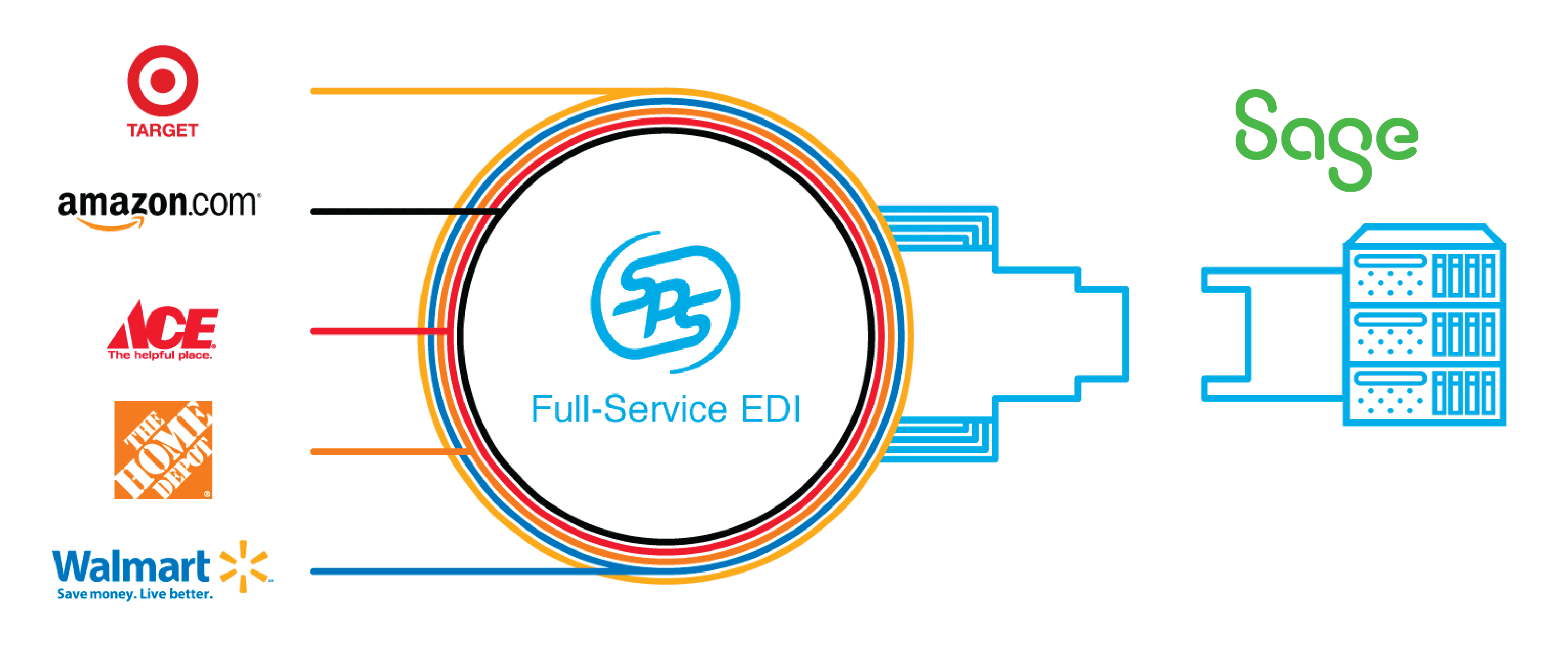 SPS Fulfillment is the only integrated EDI solution for Sage x3 that automates your EDI without the need to download software or upload files such as .CSVs of your orders. Get complete order, ASN and invoice automation without any extra steps!
Hands-free EDI compliance
Whether you want to automate orders, invoices, ship notices or warehouse documents, SPS can help. We have pre-built EDI connections to thousands of retailers, grocers, distributors, marketplaces and 3PLs so you can meet any trading partner requirement.
Cut keystrokes and errors
When you're processing hundreds of documents a month, it's time to automate. Rely on our Fulfillment solution with System Automation for Sage x3 to help you automate EDI processes for high-volume transactions or partnerships.
Complete EDI capability within Sage x3
Maximize productivity with EDI embedded directly within your Sage x3 solution so you can use your existing business processes and workflows.
EDI without the extra steps
With the SPS Commerce Sage x3 EDI solution, you don't have to download extra tools, export files or upload anything into your system. Simply login into your Sage solution and your orders will be automatically updated.
Reduce costly errors & chargebacks
Multi-point data validation reduces errors and discrepancies, and eliminates costly chargebacks. With our proven Sage x3 EDI connection you can be confident that your EDI transactions are accurate every time.
Backed by Sage EDI experts
SPS has an entire implementation and support team of Sage EDI experts ready to help whenever you need it. As your Sage x3 EDI integrator, SPS delivers the trading partner, EDI and system expertise you need.
EDI integration with Sage x3 is easier than you think:
Sage certified technology with MAPADOC
Seamless EDI integration for Sage x3
Get simple answers to all of your EDI for Sage x3 questions questions.
(You'll hear back in 1 business day)
See what customers like you are saying about SPS
Nothing makes us happier than hearing how we make our customers' lives easier. That's why we are so honored to be awarded the #1 Most Popular EDI Software on Capterra Achievement. Take a peek at what our customers are saying about us on Capterra.
"SPS manages all the nitty gritty details involved with EDI so we don't have to. Additionally we feel secure knowing that SPS support will be there to get us out of a jam."


Paul S.'s review on Capterra.com
"Most of my larger customers use SPS Commerce, so when there are any updates from my customers, the changes are automatic and I don't have to worry about making any changes from here. This is a great help!"


Nancy M.'s review on Capterra.com