Achieve an Integrated Supply Chain with EDI Automation
SPS Fulfillment for Microsoft Dynamics helps you achieve a fully integrated supply chain by giving you the ability to manage all your retail channels – from big box, to e-commerce, and marketplaces – directly within your Dynamics 365 system. Stay ahead of order fulfillment requirements, eliminate manual processes, and position your business for growth with the industry's most complete EDI integration for Microsoft Dynamics 365.
Gain Efficiency and Scale through Automation
Enable your systems to work together seamlessly with automation that helps you manage the complexity of retail directly from your Microsoft Dynamics 365 system.
Position yourself for scalable growth
A one-time connection with SPS delivers access to thousands of leading retailers, vendors, grocers, distributors, 3PLs, manufacturers and more. Achieve full EDI compliance with all your trading partners' requirements through one simple integration.
Automate for maximum efficiency
Our pre-built integrations slash data entry by up to 85%, so there's no need for staff to spend time extracting and translating data or manually keying in orders.
Get full visibility across your channels
View orders from every retail channel including wholesale, e-commerce, and marketplace directly within your Microsoft Dynamics system so you can manage all your orders, advance shipments, and invoices in one place.
Built to Support Every Microsoft Dynamics 365 System
Our pre-built EDI solutions easily integrate with your existing Microsoft Dynamics systems to automate processes.
Experience The Full-Service Difference
"Our implementation with SPS Commerce has been quick, including all the mapping through go live. The SPS team always takes the time to understand our needs. They have been phenomenal from start to finish. We really see them as an extension of the Hello Bello team."
– Duke Dizdar, Supply Chain Analyst, Hello Bello
We're here to help! Just 10 minutes of your time is all you need to see if SPS Commerce is the right solution for you. On the call you'll receive:
Expertise to identify the best EDI solution for you
Personalized demo consultation
And a price quote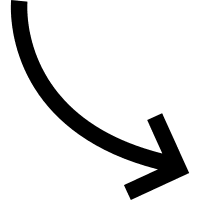 Get clear, simple answers to all your questions.
About SPS Commerce
SPS Commerce is the world's leading retail network, connecting trading partners around the globe to optimize supply chain operations for all retail partners. We support data-driven partnerships with innovative cloud technology, customer-obsessed service and accessible experts so our customers can focus on what they do best. To date, more than 105,000 companies in retail, distribution, grocery and e-commerce have chosen SPS as their retail network.