Microsoft Dynamics 365 Finance & Supply Chain Management EDI Integration from SPS Commerce
With the EDI for Dynamics 365 Finance & Supply Chain Management (F&SCM), you can automate many order fulfillment tasks and eliminate the error-prone manual processes that slow you down. The trusted Data Masons EDI solution for Dynamics 365 Finance & SCM is now SPS Commerce Fulfillment. Position your business to adapt and scale with Fulfillment EDI automation and the leading retail network from SPS Commerce.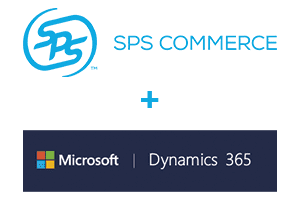 Reduce errors by up to 99%
Improve order processing time
Invest in growth instead of data entry
What are the benefits of a Dynamics 365 Finance & SCM EDI integration from SPS Commerce?
Experience how a trusted, Microsoft-certified full-service EDI connection makes managing orders easy, all from your Dynamics 365 F&SCM system.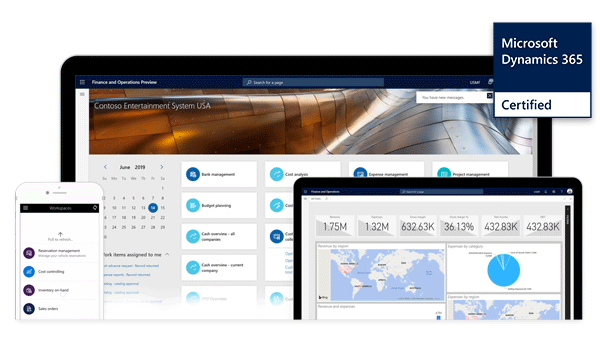 Stop stressing about EDI changes
Never worry about maps, spec changes, or updates again. Once you connect to our system, it's always taken care of.
Use alerts to manage by exception
You no longer need to check orders for errors or wait for shipment confirmations. Fulfillment alerts you via text or email when a transaction needs attention, so you can go on with your day.
Cut bloated staffing costs
Stop wasting money on endless admin, data entry, and troubleshooting. Free your staff to focus on growing the business.
Position yourself for scalable growth
Eliminate bottlenecks caused by manual keystrokes and take the lid off of data silos. Improve data accuracy for better business decisions and forecasts.
Improve system performance
You can schedule tasks and processes in Fulfillment to run when it's convenient for you and your business. You choose how often and when you send and receive transactions from your trading partners, send updates to accounting and more. It's all within your control.
Give your partners full visibility
Let retailers track the status of their orders and eliminate phone calls and email updates, with no added software needed – make changes directly in Dynamics 365 F&SCM.
Why automate EDI orders in your F&SCM solution with SPS Commerce?
When you're sending and receiving hundreds of documents every month, it's time to automate. Streamline and automate your business on retail's largest EDI network. Thanks to the full automation of this EDI solution, manual order entry becomes a thing of the past – your F&SCM environment will seamlessly communicate with your customers and vendors.
Orders are created instantaneously, and data entry errors are nonexistent. Additional communications, such as shipment notifications and invoices, are all automatically sent to your partners as soon as they are posted within F&SCM.
SPS Fulfillment is supported by an implementation team with more EDI onboarding experience than anyone else. A fully integrated solution lets you manage your orders and EDI data directly from within F&SCM, streamline data transmissions, and maintain compliance with your trading partners' requirements.
Eliminate manual data entry processes
Seamless data interchange for Dynamics 365 Finance and Supply Chain Management
Achieve compliance with all your trading partners
Get clear, simple answers to all your EDI questions.
No sales pressure. No commitment.
"Our decision to partner with SPS Commerce has resulted in elimination of our EDI backlog, reduced IT costs, and increased efficiencies in serving our retail customers. In addition, our internal customers have been delighted with the timeliness of SPS Commerce's ability to respond to new customer trading requirements."
– Chris Rousseau, SVP Information Technology, Callaway
Compare Dynamics 365 Finance and Supply Chain Management EDI integration providers?
Managing ongoing EDI tasks can be complex and time-consuming. Full-service EDI providers like SPS Commerce deliver EDI technology and associated staffing resources responsible for customizing, optimizing and operating your Dynamics 365 Finance and Supply Chain Management EDI solution. Here are some common EDI responsibilities and how different types of providers handle them:
Full-Service EDI Providers
A full-service provider, like SPS Commerce, has an expert team that handles ongoing management of your EDI solution.
Take ownership of understanding your trading partner requirements and making map changes. The SPS team actively manages 9,000 changes from retailers each year.
Manage end-to-end EDI testing and ensures your initial data flow with trading partners is successful.
Communicate directly with your trading partners to manage connectivity, setup, requirements, updates and support efforts.
Proactively monitor and optimize your solution to prevent errors and minimize data entry.
A team of trading partner, system and EDI experts is available 24×7 in the channel of your choosing.
Managed EDI Service Providers
Your in-house team is responsible for the operational and technical details of managing your EDI solution.
When a trading partner requirement changes, your team is responsible for changing the EDI maps. Requirement changes are extremely common in retailing.
Require your team to coordinate EDI testing with your trading partners and validate data flow.
Your in-house team communicates with trading partners about EDI connectivity, setup, requirements, updates and support.
Your in-house team is responsible for monitoring and optimizing your EDI solution.
You will be responsible for contacting support regarding any issues. Real-time, expert support is often limited.
Get simple answers to all of your EDI for Dynamics 365 Finance and Supply Chain Management questions.
After filling out the form, you'll be connected with one of our specialist who will help you find the right EDI solution for your business.
(You'll hear back within 1 business day)
"Selling products through large U.S. retailers means adapting to their requirements and being flexible. The consumer has many options. To stand out, we partnered with retailers to create unique packaging, add colors and ship smaller case packs as well as develop options for luxury and lower-cost markets."
– Jimmie Berggren, The Humble Co.