What is EDI Capable?
If you are expanding your customer base, it's not really IF you do EDI, but HOW you do it that matters.
Are your retailers asking for EDI? Becoming EDI capable can be quick and pain free, you just need the right partner. If you are reading this, you have the skills needed to use SPS Commerce Fulfillment. Why? Because we do EDI for you. From EDI setup to ongoing compliance, SPS Fulfillment is the only EDI offering that connects your business to all of your retailers, right out of the box.
Say 'yes' to any retailer's EDI needs and 'no' to data entry. Being EDI capable is simple when you enlist the experts.
To satisfy today's retailers, your supply chain needs to be blazing-fast, laser-accurate, and primed to deliver across any channel at a moment's notice. It's complex and crazy. You want to sell your products, so it's your reality.
We make selling through even the largest, most complicated retailers simple, painless and shockingly cost-effective.
None of the stress, errors & chaos of email, spreadsheets & faxes
No more wasting hours every week manually processing orders
No more shipment delays from searching for the goods or lots
No more miscommunication due to unacknowledged orders
No more juggling eCommerce and retailer orders separately
Onboard new customers at once without building anything in-house
Being EDI (in)capable doesn't add up
You're likely asking why are retailer's trading requirements so complex? The reason is that they need to represent your products accurately or customers won't buy. They can't succeed without your data.
Of course, saying 'no' to EDI is an option, but by doing so, you will:
Miss out on new business.
Consumers want products fast. Retailers must comply with consumer demands, which makes efficient and reliable suppliers crucial in aiding their effort. EDI provides the information retailers need to optimize the customer experience.
Bury IT departments with work.
EDI isn't a set it and forget it solution. Retailers make changes all the time. If your IT staff has many priorities already then why should EDI be one of them? Full-service EDI solutions, like SPS Fulfillment, have staff to keep the solution up-to-date and running well on your behalf.
Pay more per transaction.
Each retailer order that requires email, fax or phone calls can cost $70 or more to process per transaction. EDI transaction can cost less than $1 to process.
Add time and potential for errors to every order.
Manual data entry slows down processes. Every keystroke is a chance for potentially expensive errors. EDI reduces or eliminates manual data entry needs.
SPS Commerce – Experts Always Available
"As inexperienced as I am with this type of system, I had many questions. The SPS team patiently answered all my questions. This to me is worth more than I can say. After set-up there was always an SPS team member to walk me through a procedure or answer my questions…"
★★★★★
– Diana D, 07/19/2019
Being EDI capable is an advantage.
Saying 'yes' to EDI places your business among suppliers who are technically prepared to scale a relationship. Retailers seek out EDI-capable suppliers when considering new items. They focus on relationships with those who are ready with EDI. And, you'll fast-track the onboarding process, so your products are in stores and online sooner.
Be equal to larger competition.
Today's retail buyers need to prioritize suppliers. With SPS Fulfillment, your business is EDI-capable and has some of the same capabilities as larger suppliers with complex and expensive business applications. You're now on equal footing to better compete for a retailer's shelf space and eCommerce sites.
Pack and Ship faster.
SPS Fulfillment easily absorbs into your current processes of pick, pack and ship. So much so that you won't even recognize you're doing EDI! First, you'll pull an EDI order from Fulfillment to use as a pick list, allowing your teams to accurately pack orders. Next, you'll compare shipping rates and select the most cost effective carrier with help from Carrier Service, a feature within Fulfillment. After your selection, we automatically add the tracking number and information to your order documents. You'll finish up the shipment with a barcode label and send the shipping notice to the retailer, all within one platform.
Growth comes easier.
As your product sales take off, supporting increasing order volumes and new customers can be overwhelming. SPS Fulfillment makes EDI setup with new customers, seasonal spikes in orders and overall growth easier. We grow with you, just call us when you sign a new customer. We'll take it from there.
Integrate to simplify your processes.
Extend the value of your accounting system (e.g., QuickBooks) with a simple integration to SPS Fulfillment. Thousands of suppliers choose SPS because our EDI processing synchronizes to your system of record, eliminating the need for cross referencing. Plus we offer features like Carrier Service that compares and selects shipping rates from UPS or FedEx, then upon selection automatically adds your tracking number information into your orders. Imagine the time and resources you could save with these capabilities and more without ever needing to exit your system.
Get measurable time savings
"My customer service team is saving 10 hours each week by using SPS Fulfillment. Add to this another 10 hours per week that we save by doing a mass upload of our order acknowledgments"
Paul Dupont
IT Manager, SUR&R
Choose the EDI solution that actually makes your daily tasks fast and easy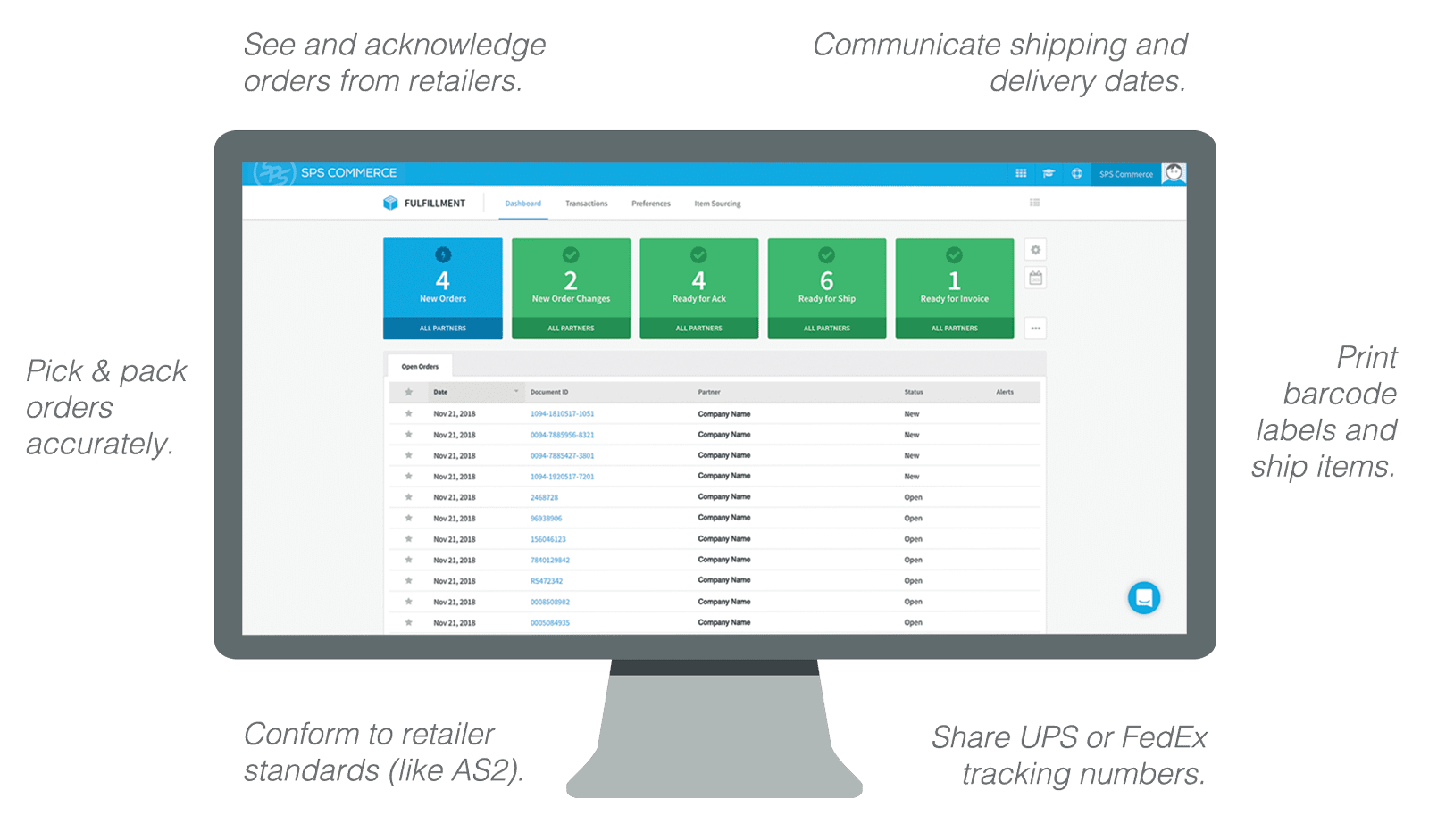 PLUS:
NO hidden fees for updating your connections & specs
NO expensive custom software to install & configure
NO rigid long-term contracts — cancel anytime!
Don't know much about EDI?
With our team of experts at your side, you don't have to.
We keep all your EDI connections up-to-date automatically
Our "one-to-many" mapping model means you never have to worry about (or pay extra for!) changing EDI requirements. We take care of it all behind the scenes for you.
We'll show you amazing ways to optimize & grow your business
With unparalleled insight into how today's retailers do business, we'll find endless ways to streamline your supply chain & scale your business.
We're always ready to help (even at 3 a.m. on a holiday)
Unlike other EDI providers, we don't skimp on customer service. We provide 24/7/365 support, so you can always get 1-on-1 help the second you need it.
Let's set up a time for us to talk more.
(You'll hear back in 1 business day)
Just 10 minutes to see how quick and simple EDI can be… with the experts and right solution at your fingertips.
Get a personalized consultation and demo
Get recommendations specific to your business and retailers
Hear how companies like yours are using SPS Fulfillment
See why more companies trust our solutions than any other EDI provider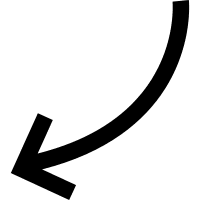 The biggest retailer network.
The most widely used EDI solution.
The most reliable technology.
The best customer support.