Unlock the Power of NetSuite with Full Service EDI
SuiteWorld is celebrating its 10th anniversary!
Schedule a time to meet with one of our experts and be entered to win a free EDI consulting package customized for your business.
The Sands Expo & Convention Center
Eliminate the hassle of EDI integration with Full Service EDI that's Built for NetSuite
Join us at SuiteWorld where members of our dedicated team of NetSuite experts will be on-hand to talk through our full-service approach to EDI. With a team of specialists to help you implement, monitor, and manage your EDI, you can spend more time running your business.
Reduce order processing time and errors
Automate data exchange and ship faster
Full Service EDI helps Jonny Pops Unlock Growth
Jonny Pops began working with SPS when Costco asked them to do EDI as part of their new trading relationship. SPS set Jonny Pops up on its full service EDI solution, SPS Fulfillment. A few years later, the supplier deployed a new ERP solution, NetSuite. They advanced their use of SPS Fulfillment, adding on its system automation capabilities to NetSuite. This new integration extended their order automation and created additional opportunities for small business growth.
EDI wasn't something that the Jonny Pops team wanted to staff internally, but it was essential for growth. They needed a solution consisting of easy-to-use technology backed by a team that was constantly monitoring their data and was accessible at any time. They needed full-service EDI from SPS Commerce.
Visit our booth to learn how you can integrate EDI directly into your NetSuite system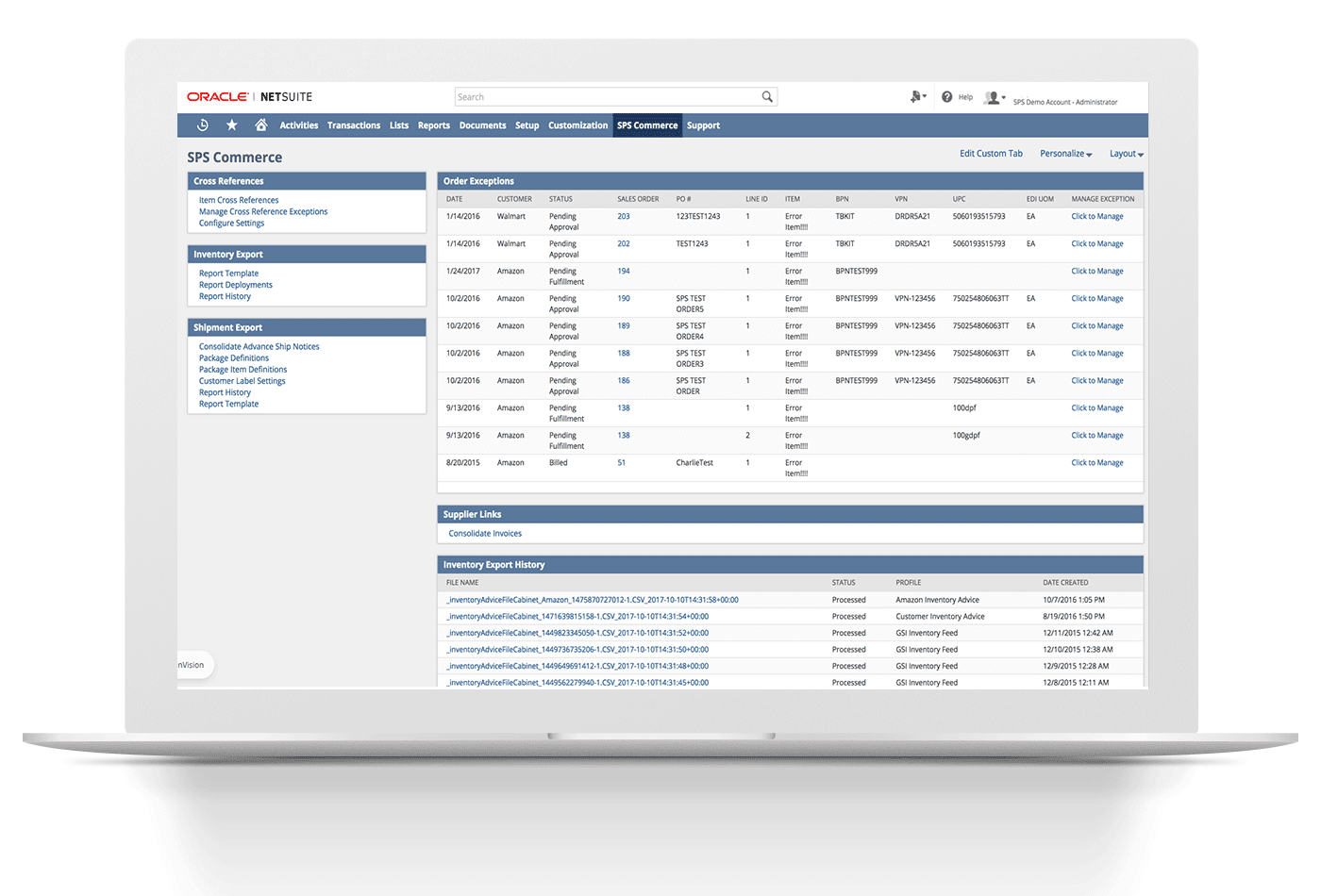 Who is SPS Commerce?
SPS Commerce has been pioneering retail automation since 2001 –– everything from EDI to full-scale retail change management. Our solutions go beyond EDI to enhance visibility, collaboration and communication. When you partner with SPS, you're not just getting best-in-class technology, you're also getting a team of retail supply chain experts who are there to help plan, execute and manage it all for you.