NetSuite EDI integration.
Send and receive electronic orders directly to your NetSuite ERP system.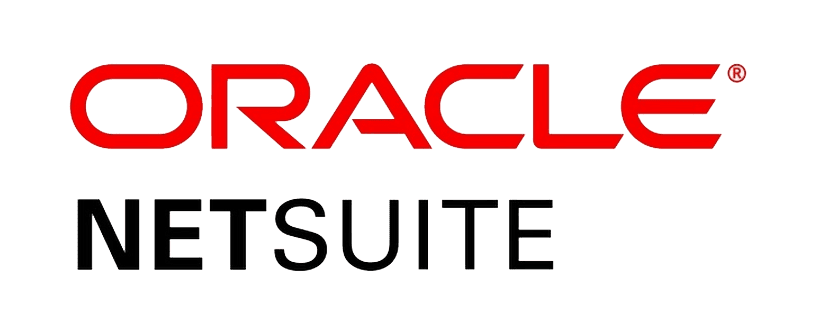 Built for Oracle + NetSuite:
Our adapter connects your NetSuite system with the SPS network and EDI platform. No more hassle over EDI testing, spec changes or map updates!
Reduce order processing time and errors
As you add more orders, your cost per document scales down
Eliminate manual data entry
Save up to 75 percent with our cloud-based solution versus traditional software approaches.
Automate data exchange so you can ship faster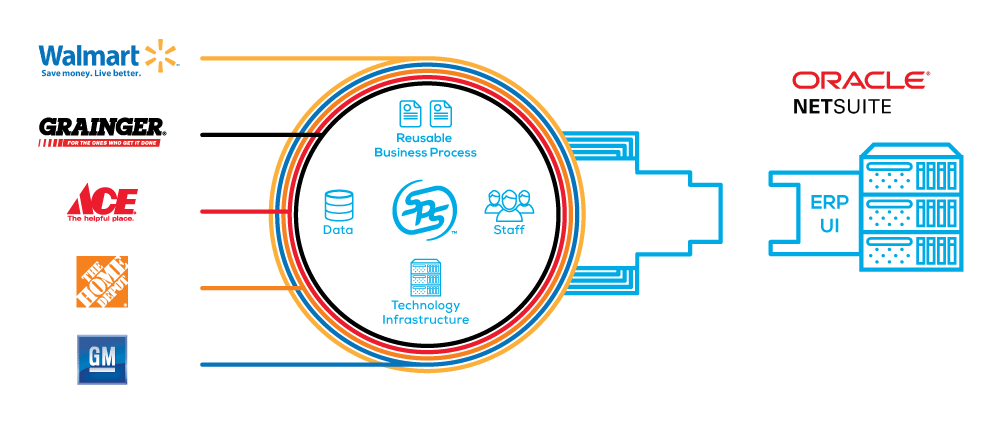 Process orders faster
Our customer results prove that an integrated EDI solution saves time and creates massive efficiency in your order fulfillment cycle. For example, a tech accessories vendor with an e-commerce store reduced order processing time by 50% after implementing an SPS integrated EDI solution.
Never worry about EDI compliance again
It's not uncommon for your retail partners to have unique EDI requirements that are constantly changing. When you integrate EDI with your NetSuite system, SPS handles any EDI map or spec changes and ensures ongoing compliance for you and your retail partners. "We don't have to be the experts because they are," said Rebecca Lahr, Director of Operations at Deva Concepts.
Handle spikes in order volumes
When one vendor's business with Amazon spiked dramatically right before the holidays, they turned to automated order fulfillment to create scale. With an integrated EDI solution in place, they eliminated manual data entry and are fully prepared to take on large volumes of orders thanks to the reliable data center at SPS Commerce.
Minimize risk and errors
Free your business from a risky infrastructure that's expensive to maintain. A supplier specializing in outdoor products replaced their costly and problematic EDI process with an integrated solution to cut mapping errors. They now recommend SPS due to the accuracy and reliability of our services.
Easy-to-use ASN module
Use our NetSuite solution to complete advance ship notice (ASN) transactions required by your customers. For more complex ASN processing, SPS also offers an onsite software solution that includes scan and pack functionality to speed up the ASN creation process and ensure absolute accuracy.
Save money
In evaluating SPS, many companies discover that our monthly subscription for integrated service is actually lower than the costs of their old EDI solution. One major apparel supplier was able to reduce EDI-related expenses by 20 percent by switching to SPS. Best of all, the SPS service includes ongoing compliance, map changes and 24/7/365 customer support at no extra cost.
Additional cost savings:
Reduce IT costs
Reduce chargebacks
Eliminate existing EDI systems and software
Eliminate invoice reconciliations and post audit claims
Why more than 650 NetSuite users trust our solution to remove the complexity and pain of EDI:
Built for Oracle + NetSuite
Your dedicated project team of NetSuite experts will ensure your implementation is fast and easy. And because SPS is a proud member of the "Built for NetSuite" developer program, you can be confident that your solution will meet all of NetSuite's standards for quality, security and privacy.
One-to-many
Other EDI systems require a unique connection with every retail partner. This error-prone process requires costly maintenance. With one integration to the SPS retail network, you can connect with all of your EDI partners. With pre-built maps and access to the world's largest retail network, onboarding new retail partners is easy!
Reliable systems and support
Our reliable data center is capable of processing millions of documents every day. Our cloud-based solutions come with on-demand global access and 24x7x365 support.
"The combined capabilities of NetSuite and SPS Commerce enable modern retailers to achieve omnichannel success through the close coupling of these two leading retail solutions." – CEO of NetSuite
Proof that it works:
More than 75,000 companies use and trust the SPS platform.
Here are some of the results our customer see after implementing an integrated EDI solution:
"Our drop-ship orders are processed more quickly and without the errors of a manual system."
"We've been able to continue to grow our sales without making any drastic changes to our core platform for several years."
"We've dramatically improved our order processing efficiencies."
"That was a huge game changer for us and made our onboarding experience so much better."
"Faster turnaround time, less manual work for us and fewer errors for us, which means fewer chargebacks coming to our company."
"Chargebacks are now an anomaly in our business."
"We are now able to ship in a timely manner."
"Elimination of our EDI backlog, reduced IT costs, and increased efficiencies in serving our retail customers."
"Our retail customers have commented on how doing business with us is even better."
Automate any EDI transaction with any retail partner.
Contact SPS Commerce to learn more about scalable, adaptable automation through NetSuite integration.