Sage Partner Summit 2022
EDI without the hassle
Join SPS Commerce at Sage Partner Summit 2022 to learn more about our full service approach to EDI with solutions that are pre-built for Sage 100, Sage 300, and more
When you need to improve business processes and efficiency, trust the EDI solution built for Sage
The Sage EDI Integration with SPS Fulfillment provides additional integration services, connecting you to your retail trading partners and managing complex requirements through a full-service approach. We manage your EDI operations by providing the staffing, expertise and ongoing monitoring from over 1,500 EDI experts who are committed to your success.
Proven Sage cloud EDI automation backed by full-service team
Expert staff handles all the legwork of EDI compliance
Ongoing support whenever you or your customers need it
Stop by our booth for a demo of EDI solutions for Sage 100, Sage 300, and more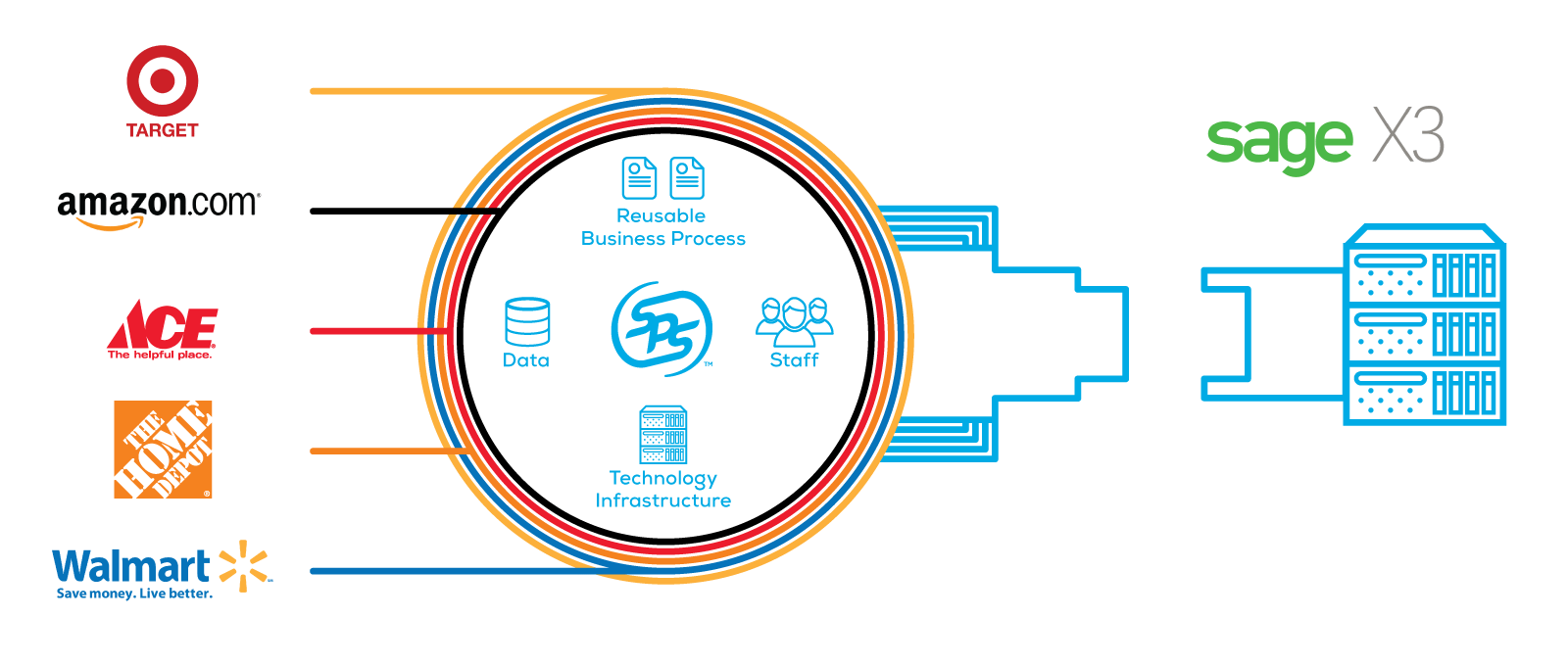 "Our order fulfillment process is dramatically easier, more accurate and meeting the needs of our company. We would highly recommend SPS to any organization experiencing high volumes of orders and look forward to adding more retailers as our business expands."
– Lauren Sanchez, Sterling Brands
Who is SPS Commerce?
SPS Commerce has been pioneering retail automation since 2001 –– everything from EDI to full-scale retail change management. Our solutions go beyond EDI to enhance visibility, collaboration and communication. When you partner with SPS, you're not just getting best-in-class technology, you're also getting a team of retail supply chain experts who are there to help plan, execute and manage it all for you.