Order fulfillment is complex.
Your EDI logistics solution shouldn't be.
As a logistics provider, you rely on data from your trading partners to efficiently move goods through the supply chain. Full-service EDI logistics solutions from SPS Commerce help you meet the most complex fulfillment requirements without draining your internal resources.
6,000+ integrated 3PL connections
25+ dedicated logistics team members
Provide hundreds of leads to logistics partners
Have you asked questions like:
"What do I say when customers ask if I'm EDI capable?"
"How would EDI change my day-to-day operations?"
"Are complex EDI requirements creating an IT backlog?"
Say yes to more business
Our logistics EDI solutions connect you to the retailers, grocers, brokers and distributors your customers do business with now—allowing you to onboard new customers quickly and say "yes" to more business.
Stop missing out on deals by using EDI technology that's fast to implement, cost-effective and always up-to-date.
Quit losing sleep over new or evolving EDI needs of your customers.
Get rid of worries about keeping current with complex EDI requirements for each of your customers' trading partners.
Avoid chargebacks and errors.
Free up technical resources from integrating EDI with new business systems or across multiple systems.
Do these common EDI logistics issues sound familiar?
Connecting with new trading partners is time-consuming and causes you to lose out on revenue opportunities.
New customers, team members or sales channels are straining your current EDI system.
You're struggling to keep up with all the different EDI requirements of your trading partners.
EDI errors and delays take time to resolve and negatively impact your margins.
You're going through a system upgrade, merger or acquisition that is forcing you to reconsider your EDI capabilities.
Imagine the impact if you could:
Rely on your EDI provider to make all EDI map changes and proactively monitor your EDI for errors before they reach your customers.
Reduce data entry and errors by automating EDI with your TMS, WMS or other business system of record.
"Without SPS, it would take us up to 12 weeks for us to properly connect systems and all the related communications around it with our customers. Now, testing and mapping to integrate with partners is completed by SPS in a few hours."
– Greg Temperly, Director of Client Servicesat DM Fulfillment
Untangle the complexity of EDI compliance
SPS Fulfillment is a full-service EDI solution with technology that leads the market, a reliable team of experts to make everything work, and ongoing support to keep it all running smoothly.

Support any trading partner requirement
A one-time connection with SPS ensures EDI compliance with leading retailers, vendors, grocers, distributors, manufacturers and more.
Easily onboard new trading partners
Our retail network includes Wal-Mart, Amazon, Cabelas, Grainger, Trader Joe's… they're all here, pre-mapped and ready to go.
Painless packing slips & labels
Automate the creation of fully compliant UCC-128/GS1-128 labels. We do the heavy lifting of understanding complex retailer requirements for you!
Reduce data entry needs and costs
Companies using SPS Commerce Fulfillment have been able to cut thousands of hours in manual data entry tasks.
Seamless system integration
Pre-built solutions for connecting EDI to more than 100 TMS, WMS, accounting & ERP systems.
Automatic EDI mapping updates
No more debugging & re-configuring retailer data requirements on your own. We do it all for you.
Beyond EDI logistics solutions, SPS is your partner for growth.
Our team has provided hundreds of leads to our 3PL community in the past year.
We identify an ideal client profile for your business.
We introduce you to suppliers in our network of 95,000 companies looking for 3PL services.
Gain revenue sharing opportunities for leads you send to SPS.
Onboard new clients faster with dedicated implementation and support teams.
Differentiate yourself within the logistics service provider marketplace by becoming a 3PL partner. When a need for a pre-qualified logistics service provider arises within our network, suppliers can easily find providers that meet their needs. Find out how to become an SPS partner here!
Grow your business with solutions from SPS Commerce.
Complete the form below to learn more about our solutions or get your free quote.
Just 10 minutes to see how quick and simple EDI can be… with the experts and right solution at your fingertips.
Get a personalized consultation and demo
Get recommendations specific to your business and retailers
Hear how companies like yours are using SPS Fulfillment
See why more companies trust our solutions than any other EDI provider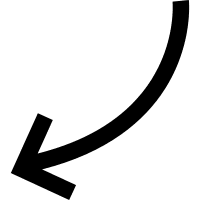 The biggest retailer network.
The most widely used EDI solution.
The most reliable technology.
The best customer support.