Product Activity Report
EDI Document 852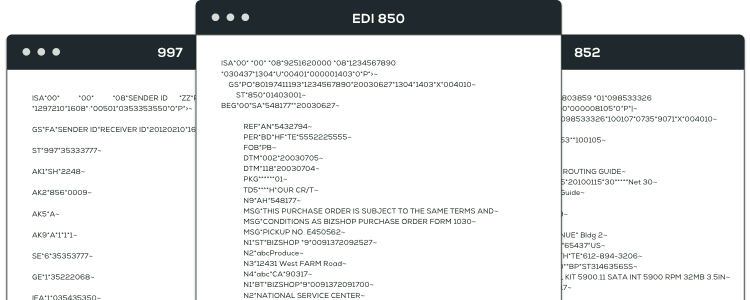 What is a product activity report?
A product activity report (EDI 852) is a document that highlights on two specific factors:
It provides information on current product and inventory
It shows how that product is selling (Point of Sale or POS data).
The key data elements included in an 852 are:
Item and quantity sold in dollars
Item and quantity sold in units
Quantity on hand (inventory)
Benefits of using the 852 and POS data
This information contained in the EDI 852 provides valuable insight into product performance with results that can be analyzed at store level, by vertical, by geographic location or by product line. This information allows businesses to better manage and plan their product inventory.
Both suppliers/brands and retailers/buying organizations benefit from POS data analytics.
View our Analytics products for more information on using POS data.
Eliminate the expense of manual processes.
Remove the time and effort of taking it on yourself. Start here.