Your E-Commerce Just Got Easier
SPS can eliminate manual tasks from your online business operations, giving you more time to focus on new opportunities and expanding your categories. From dropshipping to marketplace fulfillment to item management, we give you more time back in your day to use to take your e-commerce strategy to the next level.
Your E-commerce Business Deserves the Best
Expanding categories, embracing direct-to-consumer or complying with business trading requirements, takes expertise. Don't gamble with your success, trust the e-commerce retail technology solution industry leader.

Drop ship with anyone
Drop shipping opens new business opportunities. SPS works with the most drop ship vendors and retailers to make this an efficient and profitable venture.

Excel in marketplaces
Selling in marketplaces relies on streamlined order fulfillment. With SPS, you'll meet rigid confirmation and shipping requirements without upsetting your operations.

Enrich your categories
Introducing and onboarding new vendors who offer products in your growth categories is our specialty. Plus, we integrate their item details into your PIM or other system.
Your Online Success Matters
Hear what our customers have to say about how our teams and e-commerce retail technology solutions impacted their online business.
The secret to our success is investing in yours.
SPS Commerce has been pioneering retail automation since 2001 –– everything from EDI to full-scale retail change management. In that time there's one thing we've learned: Innovative technology alone isn't enough to thrive in today's market.
That's why we provide a full-service continuum of services to all of our customers. When you partner with SPS, you're not just getting best-in-class technology, you're also getting a team of retail supply chain experts who are there to help plan, execute and manage it all for you. E-Commerce, Marketplace, Store and DC Orders in ONE View
Consumers buy across many different channels. We make it easy to see and manage all of your orders in single solution.
All your orders on one screen.
Keep it simple. E-commerce may not be your only channel. We make it easy to see ALL your orders, including those that ship to the consumer, DC, store or other location. From parcels to pallets, its in a single view.
Never miss an order. SPS e-commerce retail technology solutions scale to support your peak seasons, especially Cyber Monday, and your dashboard alerts you to any orders that may be need special attention to meet shipping windows.
We know e-commerce. The nuances of selling online or supporting those retailers who do isn't new to SPS. Our experts have decades of experience and can also connect you to qualified partners with additional e-commerce solutions if needed.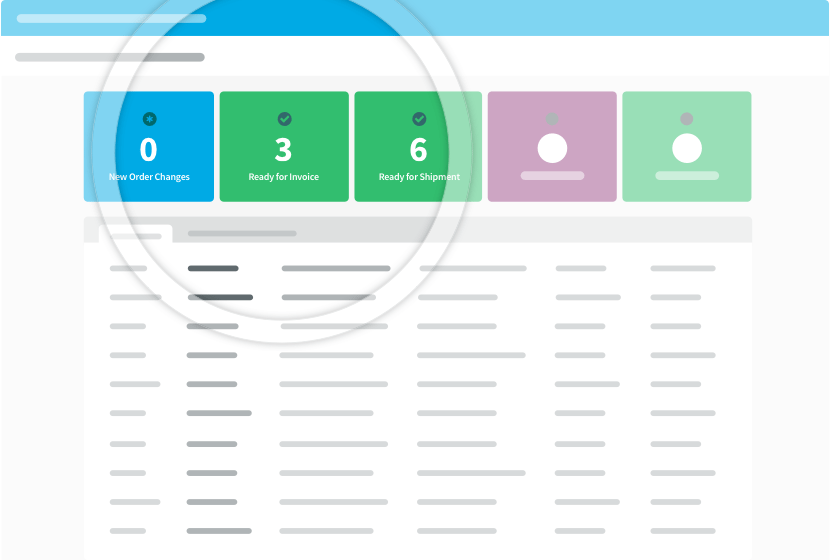 Very Attentive and Always Available
"Our orders get to us much quicker and fulfillment happens faster than the old way of doing business with our big box retail customers."
(4.5 ★)


– Shannon B, 4/1/19
SPS and Our Partners are Here to Help You Win
As your online strategy evolves, our experts can introduce to new e-commerce retail technology solutions from SPS, as well as introduce you to qualified partners that specialize in your industry, systems, or e-commerce need.
Eliminate the expense of manual processes.
Remove the time and effort of taking it on yourself. Start here.