Looking for e-Commerce order fulfillment to help your business?
At SPS Commerce, we have the e-Commerce order fulfillment retail technologies that can eliminate manual tasks from your online business operations, while improving inventory visibility across your organization and beyond. From drop shipping to marketplace fulfillment to item management, we can give you more time back in your day. Allowing you to focus on your personal e-Commerce growth strategy.
Your e-Commerce retail strategy deserves the best
Expanding categories, embracing direct-to-consumer or complying with business trading requirements, takes expertise. Don't gamble with your success, trust the e-Commerce order fulfillment solution industry leader.
Drop-ship with anyone
Direct-to-consumer shipping, or drop shipping, opens new business opportunities. With over 11,000+ drop ship EDI maps in place, we give both vendors and retailers the technology to improve efficiency and profitability of your venture.
Easy e-Commerce EDI
Selling online relies on streamlined fulfillment and visibility across the entire order process. Many businesses like yours, look to SPS Commerce as their full-service EDI provider because our people, process and technology are there to support your business.
Enrich your item data
Accurate and detailed inventory information is vital for e-Commerce success. Manage product information and distributing to all your channels from one central location. Our technology integrates item data from trading partners into your PIM or other system seamlessly.
One view for all your e-Commerce, Marketplace, Store and DC Orders
Consumers buy across many different channels. We make it easy to see and manage all of your orders in single solution.
All your orders on one screen.
Keep it simple. e-Commerce may not be your only channel. We make it easy to see ALL your orders across all channels, including those that ship to the consumer, DC, store or other location. From parcels to pallets, it's in a single view.
Never miss an order. SPS e-Commerce order fulfillment solutions scale to support your peak seasons, especially Cyber Monday, and your dashboard alerts you to any orders that may be need special attention to meet shipping windows.
We know e-Commerce. The nuances of selling online or supporting those retailers who do isn't new to SPS. Our experts have decades of experience and can also connect you to qualified partners with additional solutions if needed to accommodate your e-Commerce growth.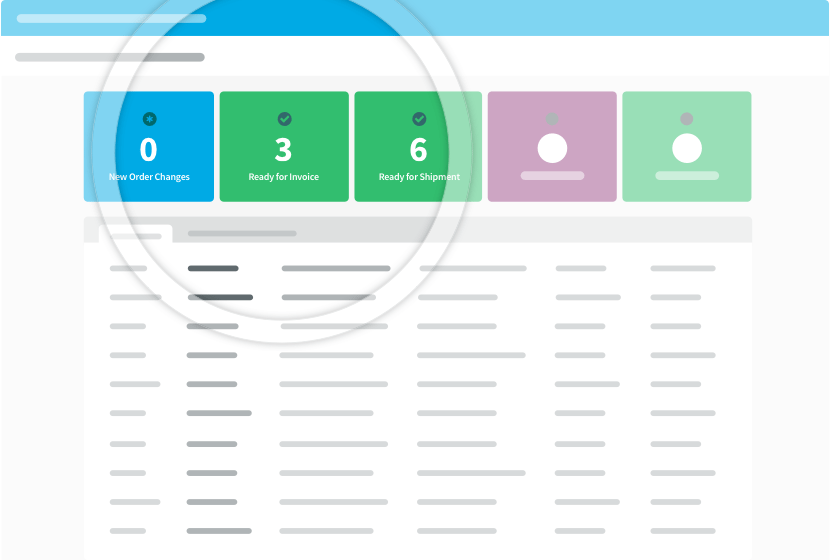 Very Attentive and Always Available
"Our orders get to us much quicker and fulfillment happens faster than the old way of doing business with our big box retail customers."
(4.5 ★)


– Shannon B, 4/1/19
SPS and our e-Commerce retail technology partners are here to help you win
As your e-Commerce strategy evolves, our experts can introduce to new e-Commerce order fulfillment solutions from SPS, as well as introduce you to qualified partners that specialize in your industry, systems, or e-Commerce growth need.
Eliminate the expense of manual processes.
Remove the time and effort of taking it on yourself. Start here.
Your Online Success Matters
Hear what our customers have to say about how our teams and e-Commerce order fulfillment retail technology solutions impacted their online business.