Download our research report to learn about the benefits of sharing data.

What could you achieve today with better supply chain collaboration?
Sharing point-of-sale (POS) and inventory data with suppliers transforms retailer buyer meetings and assortment planning. Data insights empower suppliers to uncover new sales opportunities and identify potential stock-outs. The collaborative partnership is a win-win for both parties as product sales go up, markdowns decrease, and consumer satisfaction increases.
Feeling pressured to improve your category? Don't have time for data analysis?
The answer to your dilemma is teamwork. Empower suppliers to quickly uncover opportunities that drive new sales. How?
By sharing data with them and expecting results.
Recently, SPS partnered with Coresight Research to examine the impact of sharing POS and inventory data between retailers and suppliers. Their independent analysis includes interviews with both audiences, as well as an industry survey. Read the report to see how they quantified the positive benefits that suppliers and retailers can expect from sharing data.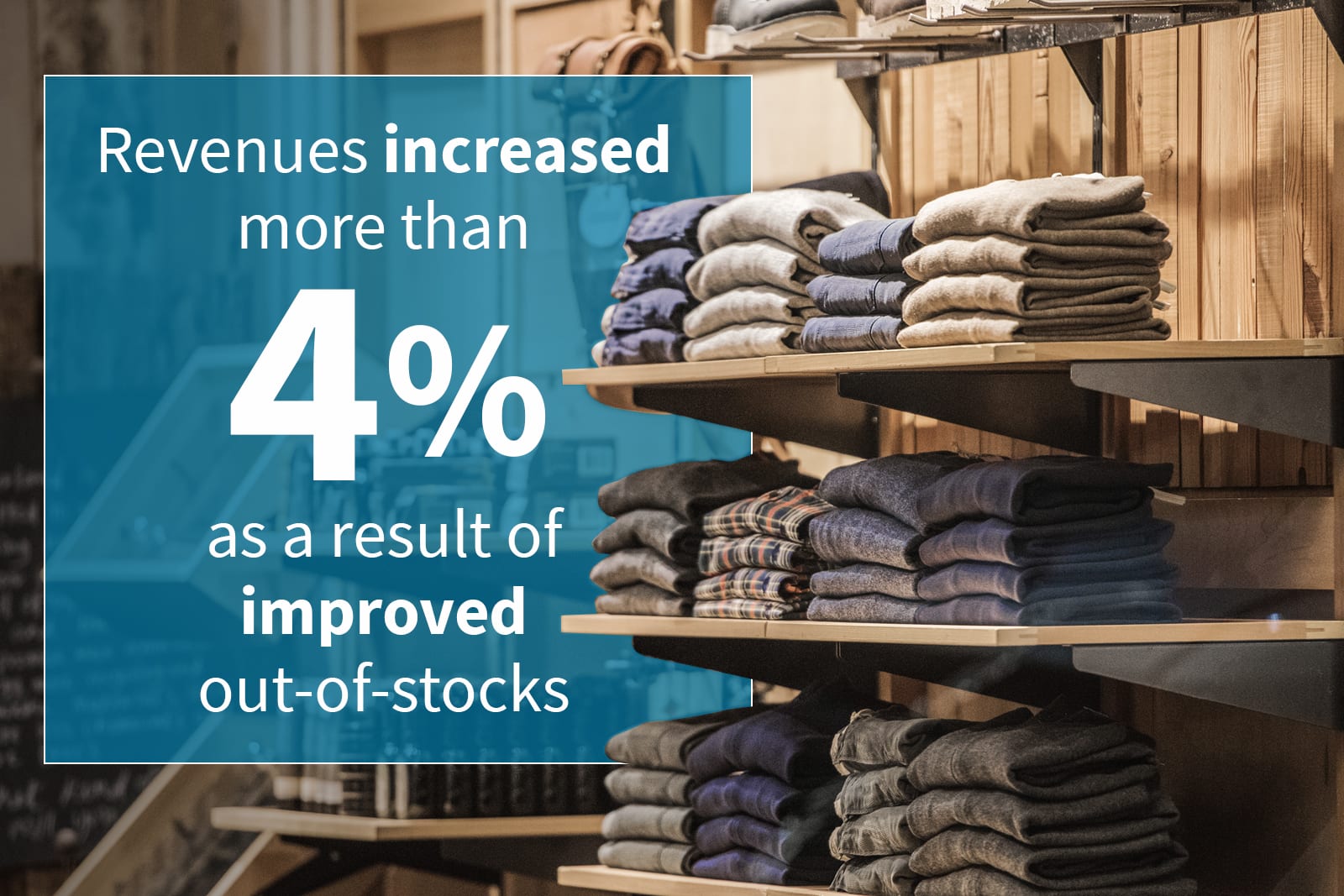 Research study quantifies the value of supply chain collaboration:
4% revenue growth
decreasing stock-outs delivers more sales
3-4% sales increase
improving in-stock positions boost shopper engagement
30% boost in sell-through
reallocating stock based on vendor recommendations reaps results
66% increase customer satisfaction
perfecting the shopping experience with better inventory management
Do these supply chain collaboration challenges sounds familiar?
Still asking "what's exactly in it for me?" Here are just a few ways shared data can improve your day and your bottom-line.
No more late nights with spreadsheets
When equipped with data, expect your vendors to provide recommendations. Set aside the spreadsheets and focus on other tasks.
Fewer surprises
Two heads are always better than one. The same is true in business. With your vendors also tracking performance and inventory, you are less likely to miss an opportunity or a stock-out.
See the future (aka replenishment orders)
Identify where stock-outs are possible and recommend replenishment orders in advance. More orders, better allocation, more sales.
Get your buyer's attention
Quickly see where your products are selling (or not) and which retailers are not carrying your best sellers. Use these insights to make your products move. Buyers want to hear your data-based recommendations.
SPS Commerce – Experts Always Available
"The merchant conversation is different with retailers that share more data. A well-prepared account manager could take a lot of work off the buyer's plate."
– A multimillion-dollar outdoor gear vendor
Still not sure about supply chain collaboration? Chances are your competition is already onboard.
Retailers and suppliers are reaping the benefits of supply chain collaboration. It's up to you to decide if you want to be on the winning side or competing against those who are. Retailers are sharing data more and more. It's happening in every category, every region and every sales channel. If you aren't using POS data to improve your business, you are missing out. Start today and experience the following benefits:
Impress your buyer
Data-driven discussions drive action and produce better results. Buyers and suppliers use analytics to better forecast and plan the next season as a collaborative team.
Effectively allocate inventory
Suppliers can monitor the inventory of their items by region or store to move fast or slow selling products to where they can sell quickly, without markdowns.
Prevent out-of-stocks
Know where products are flying off the shelves and inventories are running low. Trigger replenishment orders to stay ahead of consumer demand and keep store shelves stocked.
Capitalize on new selling opportunities
Quickly identify industry trends to capture additional sales, even in season. With data analytics, suppliers can spot new shopping preferences and place products when and where consumers want them using our Analytics solution.
Maximize in-season sales
Suppliers can use sales and inventory data to monitor their product(s) in the current selling season. Recommendations on how to re-allocate inventory are welcomed by buyers who want to avoid out-of-stocks and markdowns.
Make proactive merchandising recommendations
Buyers appreciate insights into what they are missing in their assortments. If a supplier's product is selling well elsewhere, but they don't yet carry it, this information can grow the partnership and reap more sales.