How EDI Integration for SAP works with a full-service approach
EDI Integration for SAP supports fast, efficient and accurate communication with trading partners, as well as helps to streamlines processes across the various systems within an organization.
But as we discussed in our previous post, not just any SAP EDI integration will do if you truly want to achieve the maximum benefits that system automation has to offer.
Special considerations for SAP EDI connections
To start, it's important to note that SAP does not work directly with EDI. SAP has its own messages called IDOCS, which are similar to EDI messages, but they have their own formats. Because of this, in order to integrate EDI into SAP, a conversion of the information must take place, whether the conversion is happening from SAP IDOC to EDI, or from EDI to SAP IDOC.
For example, when you receive a purchase order in SAP, it is translated from the EDI format into an IDOC that is then integrated into the ordering process. When issuing an invoice from SAP, an IDOC is generated that is converted into EDI format for its shipment.
It's this issue of translation from SAP to EDI – and EDI to SAP – that often trips up many EDI providers. Transactional Remote Function Call (tRFC), the standard SAP interface for communication between SAP systems, acts almost like a firewall and determines what information gets in and out of SAP, and how it gets there. That includes data being sent to and from your trading partners.
Many EDI setups don't play nicely with tRFC, leaving you to take care of the transmission and translation of information on your own. Depending on what systems and trading partners you want to connect with EDI and SAP, the information may need to be translated and transmitted to multiple destinations. Without the right configurations, you could end up with more work than you expected. You may even need to hire additional people, even though EDI automation is supposed to help you reduce manual processes and staffing needs.
Implementing EDI Integration for SAP
As you can imagine, integrating SAP with EDI requires an abundance of preparation and expertise before you move forward. How you integrate each system and trading partner into your EDI solution requires careful preparation for each stage of implementation, from pre-planning to final rollout.
How you plan to use EDI could impact the solution you need. Are you using EDI for all your trading partners or just a few? Which manual processes are you automating? Which documents will need to be mapped and integrated? What systems and trading partners need to be connected to accomplish those goals? How will you align all of the processes for smooth operations? Most importantly, what do you expect success to look like once your EDI solution is live?
These and other questions should be thoroughly investigated and answered before making a decision on an EDI solution. You want to make sure that the vendor you choose will be able to make your vision a reality and address whatever needs that may arise.
Full-Service EDI Integration for SAP
SPS Commerce offers a complete end-to-end EDI solution for SAP, including the ability to support tRFC transmissions and SAP IDOC formats, all within a seamless integration. We bring the proven technology and SAP experts to manage the process from implementation through ongoing, day-to-day operations.
SPS Fulfillment automates inbound and outbound communications to keep you connected with your suppliers, vendors, and third-party logistics companies. That includes communications about purchase orders, invoices, inventory updates, shipments and more.
Part of what makes the SPS EDI integration for SAP so successful is how it addresses the issue of tRFC. In order to exchange all the documents listed above, the data needs to be able to get in and out through your systems securely. We have three ways to help you accomplish this, depending on your preferences and requirements:
Direct tRFC – SPS pushes files directly through the firewall; it becomes a direct, native connection for information to flow in and out through EDI system automation.
On-Premise Agent – If you want to have more control over what information can get into your SAP system, an "On-Premise Agent" configuration automatically sends outbound information for you, but restricts inbound transmissions.
SFTP – This is the ultimate level of control. SPS Fulfillment EDI accommodates a variety of FTP options for you to send and receive data.
SAP EDI integration through SPS can also help you disseminate the information received through tRFC and on-premise agents across vital departments, streamlining and improving your current business workflows for faster, more accurate and secure transactions.
SPS full-service EDI solutions are flexible, scalable, and customizable to suit your systems, your support needs, your goals for system and communication automation within your organization.
The SPS Difference
Other solutions can only do so much in their ability to transfer information and translate IDOCS to and from EDI. In most cases, you're expected to figure out on your own how to get the information from SAP to your EDI (and vice versa). SPS can figure it out for you in order to incorporate and automate all the documents, rules and processes vital for your unique business.
The SPS EDI solution is compatible with SAP's multiple environments. Where other EDI solutions fall short, SPS makes it easy for you to send the information you need to where you need it, whether you're working in Test, Production or Development environments.
The SPS Fulfillment EDI solution offers a level of visibility, automation and process orchestration to your operations that's unlike any other EDI solution out in the market. You'll be able to get a view of what's happening in the system and how transactions are moving along within it. EDI automation ensures that information is moving from system to system, partner to partner appropriately, according to the business rules and process requirements of your unique organization.
With role-based access, empower your staff with the information they need to perform at their best – IT personnel can log in directly and see every IDOC, every EDI transaction, while every customer service can get a view that helps them answer questions. The data from within can be used to help you make forecasts, improvements and identify issues that may not have come to your attention yet.
When errors do arise, you have help with SPS. When our system identifies errors, it sends you a notification about the problem. We can send the message directly through SAP natively, so you can know quickly what is causing the issue and address it before it becomes a bigger problem.
When you need to improve business processes and efficiency, trust SPS Commerce to help. The SPS SAP EDI solution offers support for any business document and any trading partner. Additionally, SPS Commerce is a member of the SAP PartnerEdge program and has the expertise to extend the value of your SAP investment.
Join hundreds of other companies that have ditched manual processes with the industry's most complete EDI Integration for SAP. Contact an SPS representative today for a 10-minute consultation or a brief, personalized demo.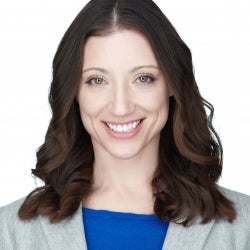 Latest posts by Christina Borglund
(see all)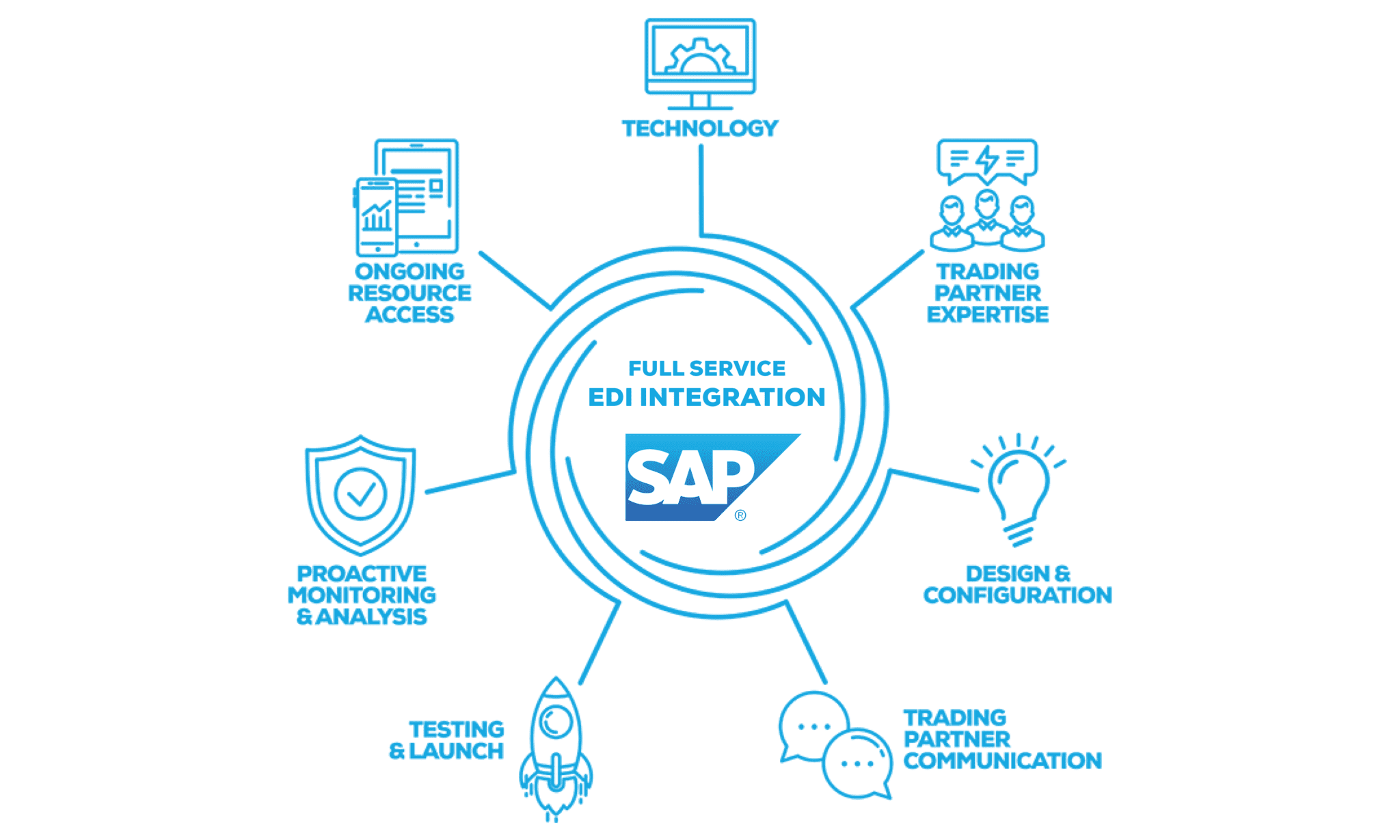 GET MONTHLY UPDATES DELIVERED TO YOUR INBOX.
Never miss an update from the SPS blog! Receive retail and supply chain news, valuable resources, expert tips and more.