Ask The Right Questions: Outsourced Vs In-house Vendor Portals
Web-based vendor portals are popular in Australia, particularly in the grocery sector. Retailers have told us that they are an easy way to ensure all suppliers or vendors are onboarded for electronic exchange of orders, invoices, and shipping documents (ASNs), giving the retailer and the supplier a single access point for all such documents. For retailers, this has been a convenient solution for all sizes and volumes of supplier, with fast onboarding of new trading partners and speedy time-the-floor.
Vendor portals can deliver all these benefits, hasten vendor onboarding and reduce data entry on the retailer's end. However, the benefits of a vendor portal will only be as good as its flexibility to maintain pace with the retailer's evolving requirements, and the supplier adoption rate. For example, changing ingredient and country of origin labelling regulations have significant supply chain implications – retailers that built a vendor portal even 3 years ago may discover their system unable to handle the new requirements.
From the supplier's perspective, a retailer's vendor portal is yet another portal that the supplier needs to learn and maintain: for companies with many retail customers, this can lead to a significant investment in order to manage all the relationships effectively. Retailers must consider this when implementing such a solution, because the supplier will be passing those costs back down the supply chain.
Types of vendor portals
In-house vendor portals are either developed internally or purchased as 'on-premise' software. The retailer maintains full control, but at the cost of software, hardware, infrastructure, personnel and training, and general maintenance. The responsible team must be proactive in discovering issues and scaling resources quickly to address problems immediately. Scaling up at short notice or for short periods has a high cost in staffing, processes and budgets. Sometimes, the one-sided view of a vendor portal supporting the retailer is insufficient in addressing the supplier's needs, which can cause unseen pressures for the supplier and muddy the relationship.
Outsourced vendor portals the outsourced partner takes full responsibility for all aspects of vendor portal management, with a set monthly service fee. Under this model, the outsourced partner is responsible for proactive management including maintaining maps, handling changing field requirements, rapid scaling for peak periods, trouble-shooting, and generally owning every aspect of the retailer-supplier connection. A key benefit of this is that retailers and suppliers alike can focus on their core business and let the outsourced partner focus on their speciality. Changes and upgrades are accommodated within the monthly service fee, which means a generally standard and predictable monthly fee structure.
There are pros and cons to either option; are you the sort of company that wants to bring or keep IT functions in-house and develop real organisational competence there, or would you prefer to rely on a specialist partner so that you can focus on core competences? Answering this question answers which path you're more likely to take.
Why SPS Commerce is the better choice in outsourced partners
The primary difference is that SPS Commerce offers a technology service, instead of just the technology. SPS has a proven 'supplier community' onboarding process – for an Australian example, see our case study showing 97% suppliers onboarded for THE ICONIC. Our solution is perpetual, continuing to onboard new suppliers quickly and efficiently, or adding new documents when the retailer alters order management models.
With SPS Commerce:
Eliminate total cost of ownership by removing the need to maintain hardware, software, staffing and production costs associated with hosting and managing your own vendor portals.
Improve speed to shelf by offering a turn-key, web-based portal that allows suppliers to receive electronic orders without any upfront technology investment.
Maximise vendor adoption of electronic collaboration and automation by providing a 'vendor-preferred' platform that can be used across multiple trading partners.
On-board new vendors in 24-48 hours, substantially reducing the time it takes to send out orders to new vendors
Evaluate product effectiveness from day one, knowing that the product will be launched successfully.
Attain complete, accurate product information from vendors while eliminating inefficient, cost-prohibitive and manual processes.
Reduce redundancies for suppliers and merchants by consolidating all item information in one common format.
Leverage the large SPS Australia team of coordinators dedicated to supplier on-boarding including supplier outreach, training, technical setup and support providing you an unmatched vendor management model. We're also conducting more international programmes from Australia, networking with our teams on the ground in North America, China, and Europe for in-hours and local language support.
Considerably increase business confidence by having 24 hours per day, 7 days per week, 365 days per year support globally to your supplier community.
SPS Commerce is active in almost 100 countries globally, with thousands of retailers and almost 100,000 supplier companies . Many of our retailer partners have used SPS vendor portals to assist in their growth; for example, one of the largest multi-national store chains in the world was able to reduce vendor onboarding from six months to just a few days or weeks. Another large global retailer reduced new item setup time from six weeks to a few days by automating item information exchange with suppliers. We also helped yet another retailer advance from 50 to 6,000+ trading partners with a fully automated end-to-end supply chain across order management models to include ship-to-DC, ship-to-store, VMI, Imports, cross-dock and drop-ship.
What will your SPS success story be?
Read more about vendor onboarding campaigns with SPS Commerce, or contact a retail supplier onboarding specialist today.

Latest posts by SPS Commerce Blog Team
(see all)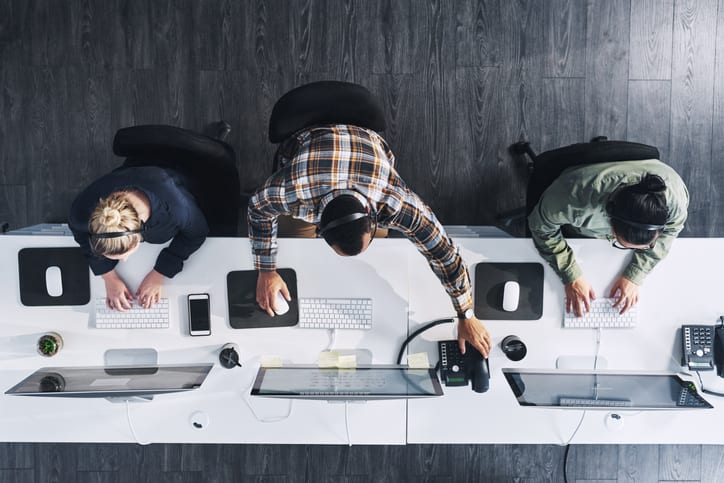 GET MONTHLY UPDATES DELIVERED TO YOUR INBOX.
Never miss an update from the SPS blog! Receive retail and supply chain news, valuable resources, expert tips and more.