SPS Commerce partners with Girl Scouts to host day-long coding event
On Saturday, October 26, 2019, SPS Commerce was delighted to host "Think Like a Programmer with SPS Commerce" for 50 girls and their troop leaders in partnership with Girl Scouts River Valleys at our downtown Minneapolis location
A partnership centered on a shared commitment to STEM
Both SPS and Girl Scouts River Valleys have a shared commitment to giving young girls exposure to leadership and STEM opportunities –– STEM (science, technology, engineering, and mathematics).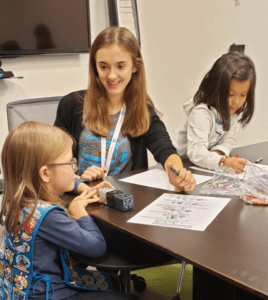 STEM is an educational program developed to prepare primary and secondary students for college and graduate study in the fields of science, technology, engineering, and mathematics (STEM).
According to Hannah Gilbert, Program Manager of STEM Programming with Girl Scouts River Valleys, girls often develop more confidence in their abilities when in a setting where they are participating in STEM activities led by women.
The SPS Women in Tech group has more than 60 members in the Minneapolis office, and actively seeks to connect with the next generation of technologists and inspire them to keep exploring technology.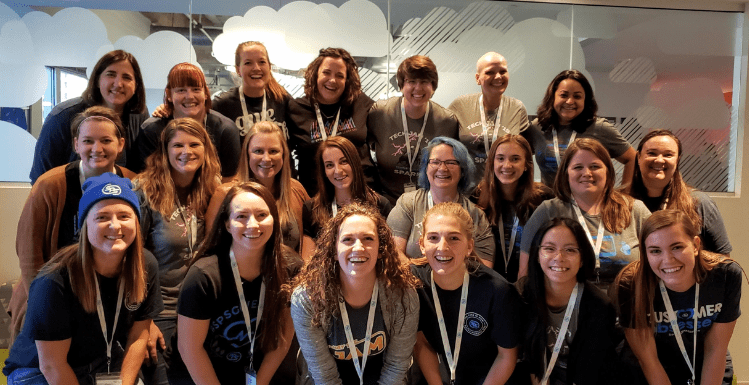 This partnership presented the perfect opportunity for SPS to make an active contribution to inspiring young minds about the potential of technology.
Sharing the benefits of STEM and personal development to girls
Girl Scouts participate in programs that are rooted in STEM (Science, Technology, Engineering, and Math), Business & Entrepreneurship, Environmental Leadership, and Personal Identity Leadership.
In developing this particular program, leadership from Girl Scouts worked with our SPS Women in Tech team to define specific skill areas that our SPS employees use, ensuring the girls heard first-hand how their learning today could impact future career choices.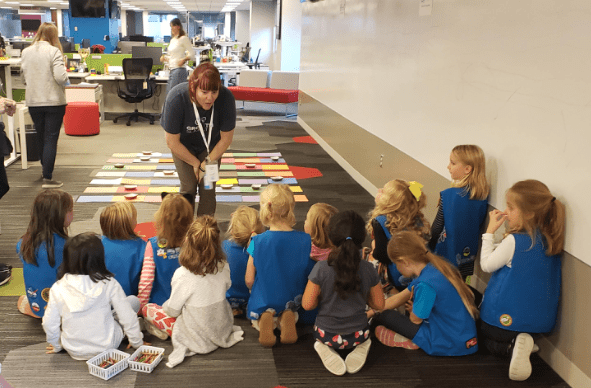 Open to Girl Scouts in grades K-3, "Think Like a Programmer with SPS Commerce" focused on exploring the fundamentals of computational thinking through team-based activities using mazes, algorithms, and interactive challenges.
Girls even got to try their hand at writing their own code block to navigate a teammate through a scavenger hunt.
Coding made collaborative, social, creative
Saturday's on-site event offered the opportunity to get hands-on experience with the fundamentals of programming and beyond, teaching concepts through the lens of creativity.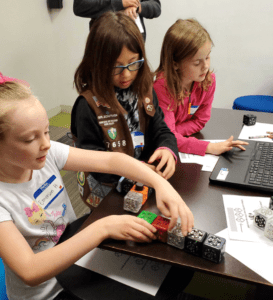 Collaboration is a core component of working in Technology at SPS Commerce, with a focus on innovation and growth. The girls worked in small groups to solve their programming challenges, and not only learned new skills but how to fail and persevere with determination to try again and iterate on their solutions.
Following the event, the scouts will continue to work (using these newly developed skills) with their troops to complete their "Think Like A Programmer Award Badge."
SPS is looking forward to hosting another group in the Spring of 2020 and hopes to continue providing girls with channels to grow and learn and see their future in Technology. If you would like to learn more about what SPS Commerce does, visit this page.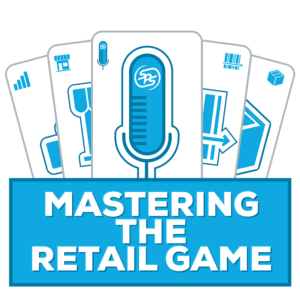 Mastering the Retail Game
Explore the new rules of retail and get real-world advice on how to win by learning from retail experts and peers in the industry.
LISTEN TO THE PODCAST

Latest posts by SPS Commerce Blog Team
(see all)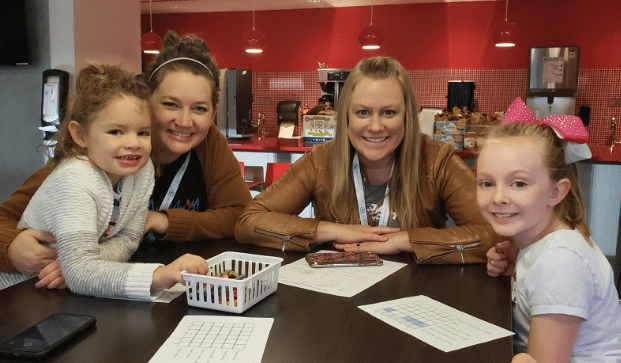 GET WEEKLY UPDATES DELIVERED TO YOUR INBOX.
Never miss an update from the SPS blog! Receive retail and supply chain news, valuable resources, expert tips and more.