The Science of Retail Success in the Age of Instant Gratification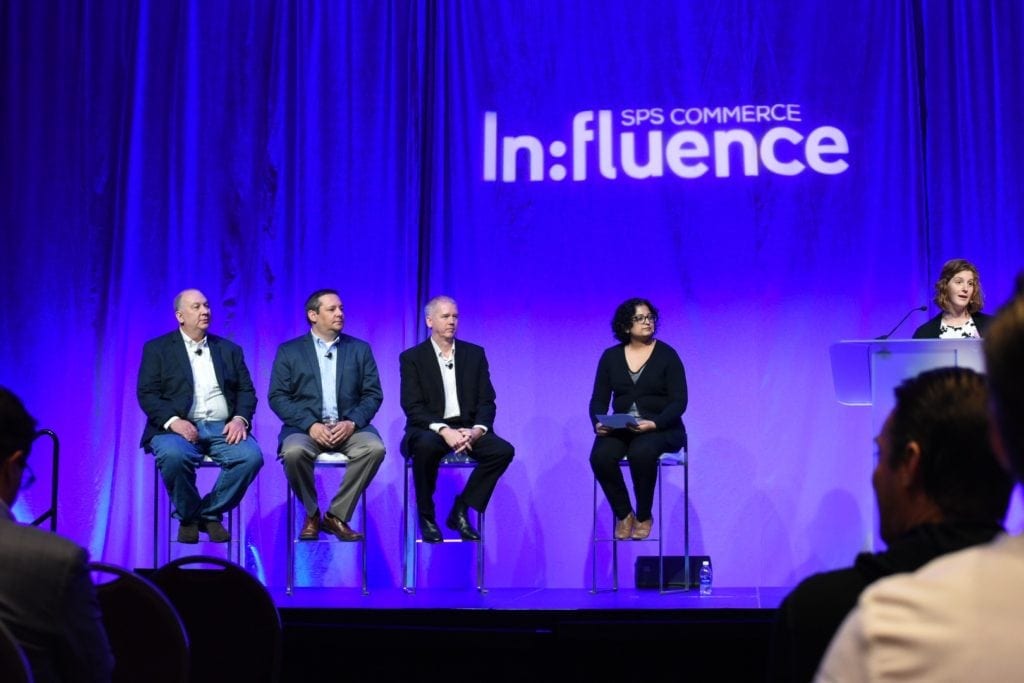 A fundamental shift in consumer spending is taking place, and as a result, retailers and logistics providers are quickly adapting to provide faster fulfillment services, differentiated product offerings and better overall brand experiences. During "The Science of Retail Success in the Age of Instant Gratification," Stephen Chase, IT director of applications development at Brookstone, Dan Coll, senior manager of e-commerce fulfillment at FedEx Supply Chain, and David Keevill, head of third-party logistics operations at StarTrack, discussed how their respective companies are fulfilling the promises made to consumers – wherever and however they decide to shop.
Fulfilling the consumer promise has been a hot topic throughout the entire SPS Commerce In:fluence 2017 conference, and just like the other sessions, it was a topic of discussion in this panel as well.
Brookstone has an array of small-sized stores, mainly on the east and west coasts of the U.S. With smaller stores, some services such as buy online, pick up in store are virtually impossible to implement, especially around the holidays. In order to provide the experience consumers expect, Brookstone sells on Amazon Marketplace so consumers receive their product however and whenever they want it.
On the other side, logistics providers such as FedEx Supply Chain and StarTrack are working to figure out ways to help retailers and brands deliver products to consumers with ease. FedEx Supply Chain has started using drones in their warehouses to develop better automation processes and pick items faster. StarTrack, a major logistics provider in Australia, incorporates three-hour deliveries and even next-day deliveries, to fulfill that consumer promise.
Retail success is primarily based on consumer trust. That trust also helps build brand loyalty. Companies like these are pushing the envelope on a regular basis to make lasting impressions with consumers and ensure they keep coming back to do business on a regular basis.
Did you miss out on SPS In:fluence 2017? We're already getting ready for next year, but in the meantime you can read about a few of our keynotes and breakout sessions. Check out the keynote speech delivered by SPS CEO Archie Black and SPS CMO Pete Zaballos, the keynote from SPS COO Jim Frome, the breakout on the importance of merchandising with Regis chief merchandising officer Annette Miller and the breakout with Daniel Duty of Conlego explaining why today's retail is the ultimate team sport.

The SPS Commerce Blog Team is your resource for insider knowledge, news, research reports and best practices that will boost your business.

Latest posts by SPS Commerce Blog Team (see all)
GET WEEKLY UPDATES DELIVERED TO YOUR INBOX.
Subscribe to our blog to receive retail and supply chain news, valuable resources, expert tips and more.
Evaluating Your EDI options: 7 Building Blocks of Full-Service EDI
Get insights on choosing the right EDI solution for your business and the seven components vital for truly full-service EDI.