Let's connect at IRCE 2016 in Chicago
The team at SPS Commerce anticipates making a connection with YOU at the upcoming Internet Retailer Conference & Exhibition (IRCE), June 7-10 at McCormick Place West in Chicago.
Loaded with industry experts and fresh agenda content driven by the experts at Internet Retailer magazine, the 12th-annual IRCE promises to live up to past excellence. Featuring thousands of square feet of space for exhibits and networking, this conference is THE place to discover new opportunities with SPS Commerce.
In a booming era of digital retail, SPS provides the solutions that advance relationships with trading partners to new heights. Through an enterprise retail cloud service platform, SPS aims to transform traditional supply chain systems.
Serving companies of all sizes, SPS understands the importance of seamless efficiency to vendor relationships. Time and time again, businesses have trusted their e-commerce growth to quickly discover service that is personal, experts that are knowledgeable, and solutions that are intentional.
One recent example of success is SHOP.COM. Faced with the challenge of adding broader product assortment, the online retailer teamed with SPS to expand its product offering by more than 100,000 products.
How does SPS create results like these for SHOP.COM and countless other online retailers? While you enjoy your time at IRCE 2016, remember to visit the SPS Commerce at booth #943 to learn more about the power of the SPS solution. As an added bonus, you could also be the winner in our Kindle Fire HD tablet giveaway.
Let's connect at IRCE 2016!
Follow SPS Commerce on Facebook, LinkedIn and Twitter. You can also get retail and supply chain news, resources, expert tips and other valuable updates delivered directly to your inbox weekly for free by subscribing to the SPS blog.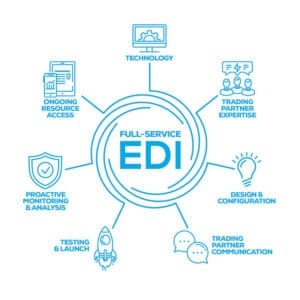 Find the correct EDI solution for your business.
Get more insights on full-service EDI by downloading our white paper.
READ OUR WHITE PAPER
Latest posts by Kammi Debes
(see all) GET WEEKLY UPDATES DELIVERED TO YOUR INBOX.
Never miss an update from the SPS blog! Receive retail and supply chain news, valuable resources, expert tips and more.