Embracing tech automation in the retail supply chain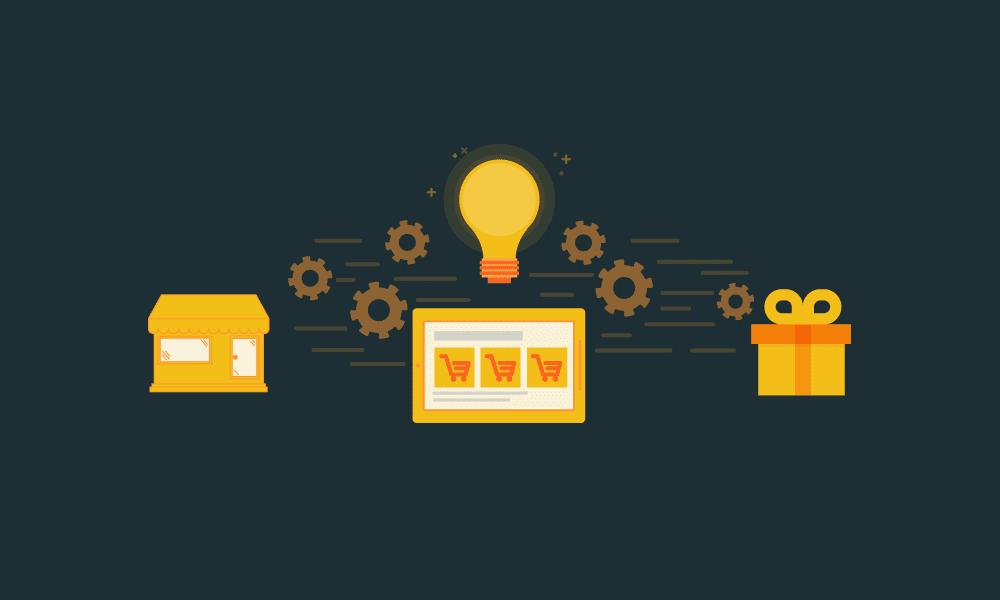 It's astounding to consider how many jobs didn't exist 20, or even ten, years ago, as the technology to create them was just emerging. No social media marketing, no online videos, no photo sharing, no cloud computing and online document sharing, and certainly nothing associated with a handheld portable telephone.
SPS Commerce wouldn't even exist in its present form if it weren't for the growth of technology that enabled us to start providing business-to-business exchanges between retailers and suppliers more than a decade ago. As cloud technology and communities advanced, we've been able to grow and improve our offerings, helping us become the company we are today — something we never could have dreamed of when we were founded in 1987 as St. Paul Software.
It's been interesting to see what has changed in the last 29 years, to see the growth of supply chain automation and what it has done to the retail supply chain, as well as e-commerce and omnichannel experiences.
Xs and Os
This past spring, when we held the SPS Commerce In:fluence conference, we were lucky to have the founder of Men's Wearhouse, George Zimmer, speak to our attendees (the full video of George Zimmer's presentation can be seen here). At the beginning of his talk, he mentioned their early supply inventory tracking system in the 1970s. It was a hand-written register where it used X's and O's to designate the status of its inventory and orders to its various stores – when a garment was sent to a store, a circle was drawn on a paper ledger next to the size and color and when notice was received that the garment had sold, an X was drawn into the circle.
Can you imagine managing inventory in such a way?
Beyond EDI
We've moved beyond hand-written registers and X's and O's to a state-of-the-art order fulfillment system that allows retailers, suppliers and 3PLs to share data via EDI and other formats around the world. Retailers can now take that data and fill in their own inventory management systems in a couple seconds, when it would have taken a small staff hours and days to enter all that information by hand into their own proprietary systems.
If you have a legacy inventory system that is incapable of even the most basic capabilities including EDI, drop shipping, analytics or anything else your business needs to succeed in the digital age, you might as well fill in your own hand-written register with X's and O's. You're facing competitors who have already made the investment in technology for supply chain and e-commerce, its your turn.
Today's analytics technologies let retail use powerful algorithms to analyze big data, detect buying patterns and make predictions in ways that human beings never could. And solutions can automatically place recurring orders, arrange shipments and even manage warehouse operations to receive and place inventory, and then pick, pack and ship outgoing orders. Retail has even reached the stage where artificial intelligence and machine learning are going to begin handling online customer service chats, questions and even return authorizations.
Not only does technology make digital retail possible, it makes online buying and selling easy, efficient and profitable. A modernized tech-powered retail supply chain can help satisfy customers, get purchased products to the customer sooner and allow employees to redirect their time from menial manual tasks to more meaningful work.
And even so, we'll look back at the state of e-commerce and EDI technology in 40 years, and smile at the quaint state of what we considered "advanced" today.
To take advantage of EDI automation technology for the retail supply chain, visit the SPS Commerce website and request additional information, or a demonstration with one of our sales professionals.

Latest posts by Scott Bolduc
(see all)
GET WEEKLY UPDATES DELIVERED TO YOUR INBOX.
Subscribe to our blog to receive retail and supply chain news, valuable resources, expert tips and more.
Evaluating Your EDI options: 7 Building Blocks of Full-Service EDI
Get insights on choosing the right EDI solution for your business and the seven components vital for truly full-service EDI.