EDI for baby product retailers and suppliers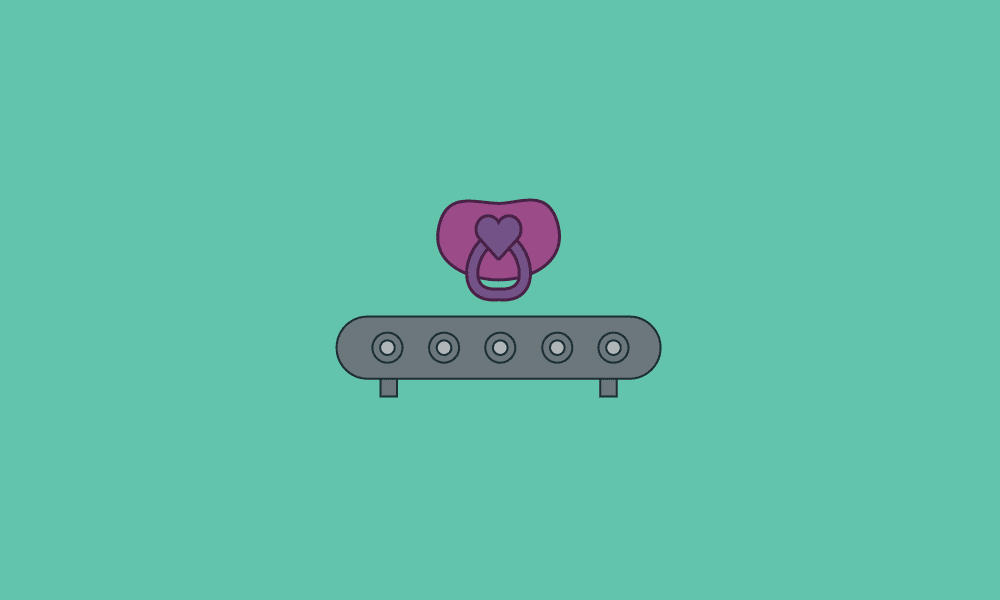 A new kind of baby boom is underway in the retail industry. The baby goods retail industry is now so big and competitive that it shares similar characteristics to other retail verticals, like toys, health and beauty, and fashion. However, unlike many of those other verticals, it has no definable "seasonality" attached to it because babies are always being born and growing up and their parents and caregivers will always need supplies to care for them, year-round.
Unlike the retail peaks and valleys that can occur in other retail areas, like spikes in sales that happen before and after natural disasters or a significant celebration, such as the hometown of the winning team after the Super Bowl, the "always on" nature of Big Baby places a variety of pressures that collectively work against baby product retailers and suppliers.
More competition equals a greater need for a variety of fulfillment models, and customers are expecting more of the same selection and speed that Amazon provides, meaning retailers and suppliers have to work harder in order to simply compete, with little time to innovate.
Retailers are looking for suppliers that can handle drop shipping for their e-commerce orders, as more and more busy new parents forgo brick-and-mortar stores for the convenience of getting their baby products and supplies delivered.
Retailers are offering other delivery options, such as Buy Online, Pickup in Store (BOPIS) and in-store e-commerce fulfillment––for customers who want to get what they need without having to unload and reload all the baby gear.
Grocery retailers are already wrangling their own specialized fulfillment issues and having to cater to the growing baby industry is only placing added pressures on them.
Parents don't want to have to make a second stop at another store to get the basics like baby food, diapers and wipes – getting the right assortment can be tricky.
Suppliers and retailers are competing on third-party marketplaces like Amazon and Overstock, as well as other digital sales channels. Parents just have more options for buying what they need for their babies.
How EDI helps baby product retailers and suppliers
Electronic data interchange (EDI) can help both retailers and suppliers meet those expectations and new programs quicker and more efficiently. With an EDI system, retailers and suppliers can share product details, inventory information, order information and documentation, which help smooth out the ordering, fulfillment, and invoicing steps throughout each transaction.
During a transaction, all related documents — the purchase order, PO acknowledgment (POA), advanced shipping notification (ASN), and invoice — are all transmitted electronically, alerting the retailer and supplier whenever there's a change or problem with the original order. When it has been fulfilled, the PO, ASN and packing list are all compared and matched before an invoice is paid.
EDI benefits for baby product retailers
With EDI automation of transactions, retailers can get notified of inventory and supply issues faster for things such as changes to the original purchase order (as provided by the POA and ASN) or low inventory counts (which can automatically trigger a reorder) –– because you don't want to run out of things like diapers, baby food or rash cream.
But what if a supplier no longer carries a product you want or can't deliver in the quantities you need? Easy. SPS Commerce Fulfillment EDI ensures that baby product retailers can find new suppliers with all of the "it" baby items thanks to our Retail Network, which is filled with suppliers that can offer new products and services, such as drop ship capabilities. They can also more easily examine point of sales data to find any anomalies like higher-than-expected product turnover or lower-than-normal sales of a particular product.
Because no retailer ever wants to spend a lot of effort or staff resources on dealing with order communication — emails, phone calls, and faxes –– all of these (formerly manual) tasks are done through the EDI system. The more documents you trade with your suppliers through EDI versus any other method, the better your entire inventory system and visibility gets. Data accuracy overall is also significantly improved.
EDI benefits for baby product suppliers
The most obvious benefit of EDI to suppliers is in the form of an increase in speed and accuracy that's gained through automation. This allows for significant reductions or even eliminations in manual data entry requirements by syncing all your vital systems via EDI, including accounting software, ERP and more. This simplification of complex processes eliminates bottlenecks that prevent you from scaling and growing your baby products and supplies business.
EDI can help you move on new opportunities faster, now and in the future by allowing more suppliers to work with more retailers. How? A growing number of retailers (and brands!) are now requiring that their suppliers and vendors who work with them have EDI. In these cases, a potential business partner may actually fine you for not being EDI compliant, or might even refuse to work with you until you are EDI compliant.
Improved visibility
 EDI delivers a clearer view to the supply chain landscape. If your retailers share their point-of-sale analytics, you as a supplier have the ability to identify any unusual sales activity, such as a low inventory count in your retailer's stores and encourage them to reorder. You can also spot whether a particular store isn't selling any units, which may be a sign of another problem, such as a product not being displayed appropriately on the floor. And if stores are seeing faster sales, you have the ability to advise them to reorder sooner.
Additionally, if your retailers currently provide you access to their point-of-sale data, you can compare it to your overall sales and see which products are selling the best with which retailers and how products are doing by region, as well as which ones may need some additional promotional help. 
Harness the power of connections
As part of our EDI system, SPS Commerce allows suppliers to tap into our vast Retail Network, where suppliers have the ability to list their baby products and fulfillment capabilities (such as drop shipping).
Retailers are frequently searching for new suppliers there, which means you can improve your odds of being picked up by new retailers just by being present there. Plus, the network also allows you to find new retailers to help you reach a particular audience or region.
A cloud-based EDI Fulfillment solution from SPS Commerce makes it easy to find and add new vendors and products. Looking for a new toy supplier or someone closer to your warehouses? Our Retail Network can help you identify these suppliers and then add them to your system quickly and easily.
By simply improving how quickly suppliers and retailers can exchange transaction documents, EDI can proactively help avoid inventory problems and out-of-stock issues. An electronic data interchange system can deliver your business greater transaction efficiencies and shipment tracking abilities by increasing your inventory reliability and lowering your odds for errors.
For more information on our solutions, contact one of our representatives for a free demonstration or to answer your questions.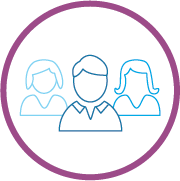 Connect to your partners and streamline your supply chain.
Automate your process through the retail industry's largest network with EDI.
Contact SPS

Latest posts by Tony Thrasher
(see all)
Evaluating Your EDI options: 7 Building Blocks of Full-Service EDI
Get insights on choosing the right EDI solution for your business and the seven components vital for truly full-service EDI.
GET WEEKLY UPDATES DELIVERED TO YOUR INBOX.
Subscribe to our blog to receive retail and supply chain news, valuable resources, expert tips and more.