75% of retailers rank e-commerce sales as a top priority, displacing stores for first time [Press release]
SPS Commerce just unveiled the fourth annual Retail Insight industry benchmark report. The benchmark survey noted the optimism and challenges facing today's retailers, distributors, suppliers and logistics firms as they tackle growing customer expectations. Two key trends emerged from this year's report: e-commerce sales and store sales have switched places as the top growth driver, and suppliers are not keeping up with the omnichannel retail demands of the digital consumer and their retail customers.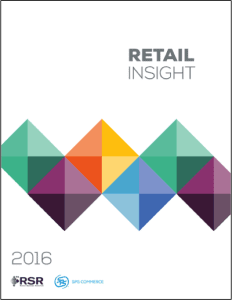 The Retail Insight benchmark study of members of the SPS Retail Network revealed the following:
Retailers rank growing e-commerce sales as their top priority (75 percent) followed by improving the in-store experience (53 percent).
Distributors (80 percent) and logistics providers (41 percent) are focused on rapid fulfillment above all else.
Suppliers (80 percent) place streamlined fulfillment as their top priority, yet 45 percent lag in omnichannel strategy and execution with only 18 percent claiming even moderate success.
Retailers cite more or improved item attributes as their top desire from vendors in 2016 (69 percent), while distributors need vendors to provide visibility to available inventory (75 percent).
Legacy systems (59 percent) and cultures adverse to change (38 percent) are key inhibitors to retailers' omnichannel progress.
Retailers rate their visibility to available inventory from supplier warehouses as critically low (21 percent) and in-store visibility at insufficient levels (75 percent) to meet consumer demand.
"For the last three years, the survey has shown omnichannel retail evolving from a quest for consistent customer facing experience to a scramble for faster fulfillment," said Nikki Baird, managing partner at Retail Systems Research (RSR). "Retailers need to have the ability to take an order no matter where demand is generated, or where the inventory to meet that demand is located, and get it to the customer as quickly as possible. Over the past year, we saw the ecosystem take a deep breath as it absorbed the depth of change required to achieve these omnichannel goals."
The complimentary Retail Insight: Fulfilling Consumer Demand report and infographic are available from SPS Commerce. Hear more highlights from the report presented by RSR and SPS at the upcoming webinar on Feb. 25, 2016, at 3 p.m. EST.
Read the press release.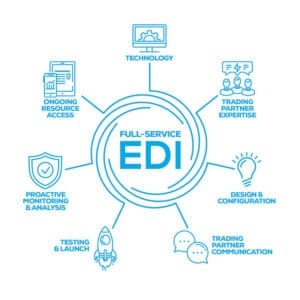 Find the correct EDI solution for your business.
Get more insights on full-service EDI by downloading our white paper.
READ OUR WHITE PAPER

Latest posts by SPS Commerce Blog Team
(see all)