1screen for critical data needs from SPS Commerce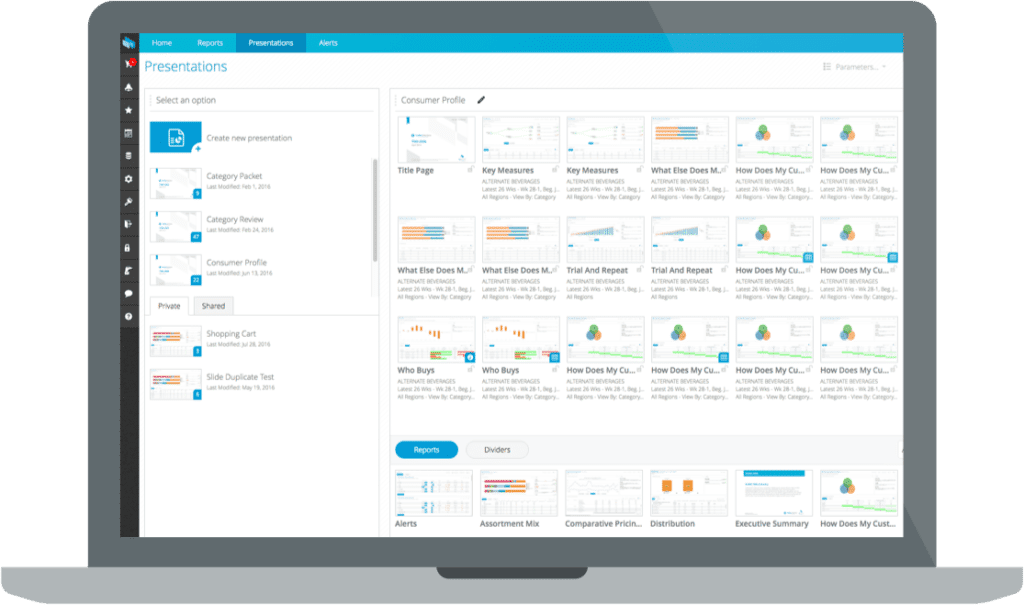 Have you heard about 1screen from SPS Commerce? The 1screen retail analytics solution offers a comprehensive view of all critical data pertaining to your retail organization's performance across all of your products and categories.
1screen is a 100% customizable, cloud-based analytics platform that enables you to view your business from nearly limitless perspectives. This nimble solution from SPS can be your organization's single version of the truth across all sales channels. With 1screen, you can:
Gain visibility into products, categories, geographic trends, supplier performance and more.
Easily share information across departments and your trading partner network for better collaboration.
Define the right SKU's for each category and sub-segment to improve assortment mix and growth.
Make fact based decisions and adjustments with historical performance data.
Send and receive automated alerts when critical business needs arise.
SPS has developed a comprehensive library of metrics that supports most customers' needs with no configurations required. Our best in class dashboards and reports contain insights into performance across department, category, geography and vendor. Use our pre-built analyses to hit the ground running. You can also fully customize reports by role and department for your teams to take action.
Want to learn more about harnessing the power of 1screen to build your business and ensure a seamless shopping experience for customers? Visit the 1screen analytics product page on the SPS Commerce website or contact a digital retail solution specialist to get started.

Shivani's extensive background in shaping platform business models and her expertise in building networks make her well suited for heading up SPS Commerce's retail solutions strategies. She is responsible for utilizing cloud technology and graph-based architecture to advance the company's Retail Business Network for its 65,000 customers. Shivani also directs the ongoing development of mining the $1 trillions of purchase order transactions flowing through the SPS Commerce platform for connected intelligence and insights to drive our customers' business.

Latest posts by Shivani Khanna Stumpf (see all)
GET WEEKLY UPDATES DELIVERED TO YOUR INBOX.
Subscribe to our blog to receive retail and supply chain news, valuable resources, expert tips and more.
Evaluating Your EDI options: 7 Building Blocks of Full-Service EDI
Get insights on choosing the right EDI solution for your business and the seven components vital for truly full-service EDI.