When to switch from distributor to direct-to-consumer retail?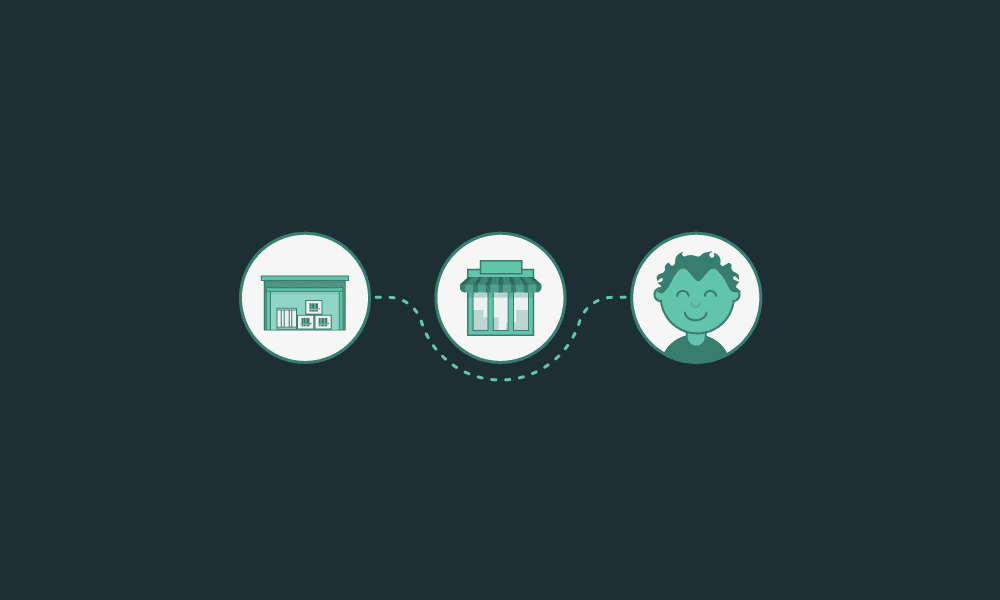 Thanks to the relative ease of ecommerce and marketplaces, many manufacturers, distributors, vendors and suppliers are considering making the jump from simply supplying retailers with products, to adding a new marketplace sales channel to sell products direct-to-consumer.
If they do decide to sell direct-to-consumer, what's the best approach? Should they build their own e-commerce online retail site, invest in a brick-and-mortar location or utilise a marketplace like eBay or Shopify? Or are they better off just sticking with their current business model and allowing the retailers to deal with consumers?
Why suppliers make the switch to retail
We're already familiar with brands that have opened their own retail stores and outlet stores, such as Nike, Nespresso, Coach, Apple, Samsung and Microsoft. Many of the big brands that have made the leap into direct retail are in the fashion/apparel or technology industries, and made this move because they were losing sales to retailers who were creating and selling their own private label products for less, while still selling the name-brand clothing at the full retail price.
The push into private label cut into the brands' market share, and so the distributors are beginning to compete with their own retail customers to keep from losing out to the private label products. One way to regain lost ground is by selling directly to consumers, whether via their own retail outlet, e-commerce store, joining a marketplace or all of the above.
Preparing to take the plunge
Once that decision has been made to strike a path into retail, the next step for suppliers is determining how they want to do it. Entering into the brick-and-mortar retail space is the most expensive option, but offers face-to-face contact with the brand that can't be replicated with an online presence, while also adding multiple fulfilment options (ship to store, ship from store, buy online pick up in store – known in Australia and Click & Collect). Building an ecommerce site is another option, but this can also be pricey, in addition to requiring significant and ongoing testing to ensure that it works correctly. Selling over social media can be pretty cheap and easy, depending on what the product, but isn't suitable for all products or target markets – the sales volume through social channels is still in an early stage. Joining a tried and tested marketplace is probably one of the top choices, as far as price and reliability go, because they're already set up to serve just such a purpose. Depending on the level of ambition, all or a combination of approaches could work.
Once a supplier is successfully selling online, and especially if they drop ship for their retailers, the data should be a good indicator of whether opening up a retail store could be a possibility. If there isn't a physical retailer presence in a region, but there are many online orders going there, a brick-and-mortar store could be a great choice. For example, if an outdoor sporting goods retailer ships a lot of products to the greater Penrith area of Sydney, or Geelong near Melbourne, it is worth analysing the competitive category landscape to decide whether a direct physical store would be a viable and profitable choice. Of course, this means suppliers need to know the final product destination (hence drop shipping brands are in a good position to do this), and examine ecommerce data to map out where the customers are, with something like the SPS Commerce analytics solution.
Setting a retail price
Once the methods of sale are decided, suppliers will need to determine how they'd like to set the retail price – which may not be an exercise they've done before! Obviously, it's not just a matter of naming a price – the price will have to be set in a way that pays for whatever infrastructure is needed to enter the retail space, such as covering ecommerce costs, marketplace fees, cost of newly added employees, cost of maintaining a brick-and-mortar location (if that's a chosen route) and so on – all incremental costs for the project/s. Additionally, the need to conduct research into what consumers are actually willing to pay, and what retailers are currently charging. After all, brands should not to cannibalise from their retail customers — selling a few thousand units isn't nearly as profitable if a customer that moved tens of thousands of units is lost in the process. Engaged and pragmatic strategic thought needs to go into this project – too many stores and chains have closed due to lack of due diligence.
Canny big brand distributors do their homework, and know their market and their brand. They know what the price should be; in some cases, they dictate what the price will be (the ol' RRP). Apple, for example, has said that retailers cannot go lower than their full price on items, and indeed dictates which store s will be provided with how many units of a new launch product – Apple Air Pods were a good example of this, where even flagship stores like Sydney's Penrith Apple store were reportedly given just four pairs to sell in the first instance. Apple provides other options, however, such as retailers being free to give a rebate for another product in conjunction with the sale (e.g. 'buy this computer, and get a $50 rebate on these speakers').
Not all vendors, suppliers or distributors want to make the leap into retail. It adds a whole new level of direct contact with consumers that vendors otherwise didn't experience, and may not have strong organisational competence in. To sell direct-to-consumer, businesses typically hire additional people to work customer service, or retrain existing employees. New processes to accommodate retail orders must be mapped, trained, tested, and refined on an ongoing basis – direct to consumer sales can represent a big shift for brands and distributors.
Even so, stepping into the retail space could be a good choice for a vendor's bottom line – just be intentional in the approach. Many other suppliers and manufacturers are successfully taking the plunge, so new additions would be in good company!
If you're a supplier considering entering selling direct-to-consumer, whether via ecommerce, brick-and-mortar store or other retail channel, SPS Commerce can help you source additional products, analyse your sales data, and manage your inventory and item attributes. To learn more, please let our retail experts know if they can be of any assistance.

Latest posts by Scott Bolduc
(see all)
GET WEEKLY UPDATES DELIVERED TO YOUR INBOX.
Subscribe to our blog to receive retail and supply chain news, valuable resources, expert tips and more.
Want to learn what your peers are doing?
Almost 500 Australian retailers, suppliers, and distributors shared their winning strategies in our annual benchmark survey. Learn why some companies are pulling ahead while others are falling behind with our 2018 retail report.
Get Your Free Copy