The six shopping seasons of the consumer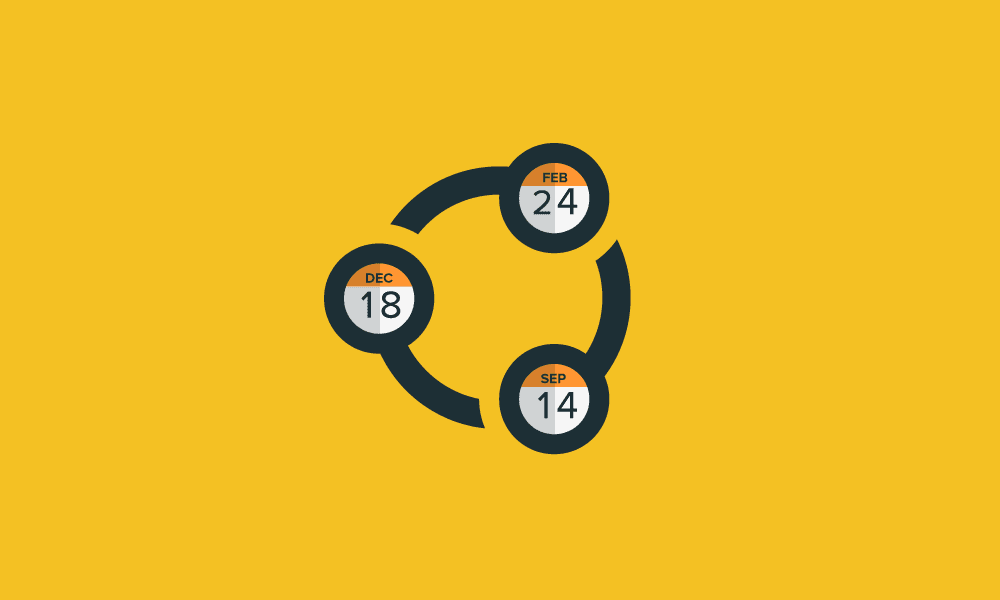 There are roughly six shopping seasons retailers can take advantage of if they can understand what their shoppers are needing, thinking, doing and planning. When thinking about all of the different seasons of shopping, SPS can help you prepare for these different shopping seasons, find new suppliers or find new retail trading partners, and help you analyse your own transaction data to find your own seasonal patterns.  
Here are some observations about the typical 'seasons of the shopper,' in Australia and New Zealand. This general information combined with the more specific analytics data of your product sales over the course the year could be helpful for identifying trends and enhancing customer experiences. 
January-February 
This time is the post-holiday lull, and there tends to be a drop-off in purchases after the frenzy of December spending. Credit cards have taken a beating, and people aren't going to spend as much, so we see a lot of markdowns to try to encourage people to buy. This is also the time of year when sales of health-related products and services tend to skyrocket due to new year's resolutions to get fit – thing yoga matts, running shoes, oatmeal and salad mixes. 
We have a minor blip for Australia Day on 26 January, with sales of flag-emblazoned novelties and lamb. Australia Day also herald back to school, so in the weeks prior we see sales on school stationery, school shoes, backpacks, and study guides. 
By February, we've reached the end of summer, people have returned from holidays to work, and families with students are starting back at school. When school starts up again, they're creating and adjusting to new routines, often feeling overwhelmed and stressed. Fast-prep meals are starting to make a more prominent appearance in supermarkets, as well as single-serve snack-pack type foods perfect for kid lunches. 
Seasonal retail starts to pick up in February for Valentine's Day. This is when we expect to see things like candy, jewellery, and even some fashions increase as people are getting ready to spend a romantic evening out. 
March-April-May 
Turn of seasons into Autumn means a different clothing selection, and people are looking at new book and hobby choices. Since they're going to be spending less time outside, now that school is back in session, they want something to do. Fashion, of course, follows the seasons just as it always has, with a different colour palette plus the emergence of longer sleeves and thicker fabrics. Easter usually falls in April. Thanks to the Easter long weekend, groceries see elevated sales for family get-togethers, an influx in lamb and ham sales, as well as jellybeans, chocolate bunnies and bilbies. 
This a good time for finishing off outdoor projects, as the gardens settle down from the wild growth of summer. Automotive parts and repairs as the do-it-yourselfers in areas with more challenging climates start winterising their car to get ready for the cold weather. 
May 17 sees Click Frenzy, Australia's answer to America's Cyber Monday – or more appropriately, our answer to China's Singles Day, which is a similarly fabricated shopping event in the middle of a lull season. Click Frenzy has been around since 2012 (although that inaugural event fizzled), and is of growing relevance on the Australian landscape. Revenue numbers aren't available, but it does seem clear that the event is growing. Speedy fulfilment, effective inventory management, robust item attribute details, and drop ship capabilities are recommended for companies selling through the platform. 
At this point in the season retailers are already adjusting and editing their buy plans for the later shopping seasons based on what they have seen selling this early in the year. By April, retailers should all have reacted to the early season sales and northern summer trends, to begin planning for later months. 
June-July-August 
Winter sees an uptick in promotion of cold remedies, plus the mid-year sales. The struggle for retailers is getting people out to visit the store during wet or cold weather. The end of this period sees end of financial year sales – mainly in the auto space, although some appliance manufacturers get on board. 
This time of year, hearty style foods are promoted combined with at-home indoor entertainment – think ads showing a home cooked family roast followed by board games or a movie. 
Importantly, this is the time when retailers are finishing deployments of new systems and testing them for the rush season. With the influx of sales, retailers and suppliers will have plenty of information to know where the sticking points are so they can be smoothed over when the shopping frenzy starts in December. 
September-October 
This is the time for renewing, refreshing, and cleaning out. Spring cleaning means grocery stores can expect to sell more cleaning supplies like spray cleaners, floor polishers, and so on. People are getting ready to get outside and get warm, so swimsuits and outdoor gear should start showing up about now. People will want shorts, t-shirts, and lightweight clothes. We may also see people exercising more outside, so more sporting goods and even health-related electronics are more likely to be promoted now. 
Home owners are also starting their gardens and making repairs to their homes, preparing for outdoor entertainment areas. Home improvement, hardware stores and garden centres will see a surge in activity at this time. We've also seen an increase in new furniture and window treatments sales during the period. Tangentially, this is also the beginning of wedding season, so bridal stores and related businesses will be in full swing for delivery. 
People with children may be getting ready for Halloween – anyone in the holiday and costume business will see a major surge, as do the grocery stores and their lolly and chocolate sales (though surprisingly the Easter holiday has this season beat for lolly and choc sales). 
November 
Almost summer, and the party season is kicking into gear! School is finishing up, and people are planning for Christmas. Businesses in the formal wear space will see big demand from school leavers and fashionistas with a special party on the horizon. People are spending plenty of time outside, so we're still seeing swimwear and sporting goods being sold, but also more sunscreen, beach balls, and picnic gear. Book sales usually see a surge as people look for their new 'beach reads.' And they're still focusing on health and beauty, so we're seeing a lot of health, exercise, and body-improvement products being sold at this time. 
In the grocery stores, there are a lot more picnic foods. Also easy grab-and-go foods because with the kids home all the time now, parents are making more meals and they may not feel like cooking. The foods also tend to be lighter, because no one feels like eating rich, heavy foods when it's warm and there's so much to do. Think lemonade, burgers, salads and chips. 
This is the time when many retailers, suppliers and the technology providers that serve them put a freeze on system updates and process changes. As long as everything is working, making changes at this time could be detrimental. The last thing anyone wants is for something to break in the middle of the busiest shopping season of the year. 
December 
This is it! Everything we've been preparing for all year. Shopping is at an all-year high, people are going to parties, and they're getting ready to spend time with their families. Grocery stores are keeping busy as people go to their parties, end of school, end of work year – plus of course preparation for the big day on 25 December! Of course there is an increase in alcohol sales at this time, as well as lollies, deserts, and decorations. 
This is the time of year that can make or break a business. The other shopping seasons are important, but retailers plan all year for these last two months on the calendar. They start by reviewing the data from previous years, sourcing new suppliers, tightening up their shipping, finding new drop ship options (especially this year), and even looking at shipping online orders from their stores. 
How do you plan your year? Do you see these seasonal surges and predictable patterns in your own stores? 
To learn more about SPS, please research on the SPS Commerce website and request to speak with a retail and supply chain expert. 

Latest posts by SPS Commerce Blog Team
(see all)
GET WEEKLY UPDATES DELIVERED TO YOUR INBOX.
Subscribe to our blog to receive retail and supply chain news, valuable resources, expert tips and more.
Want to learn what your peers are doing?
Almost 500 Australian retailers, suppliers, and distributors shared their winning strategies in our annual benchmark survey. Learn why some companies are pulling ahead while others are falling behind with our 2018 retail report.
Get Your Free Copy