Australian retailers set wheels in motion now for a successful year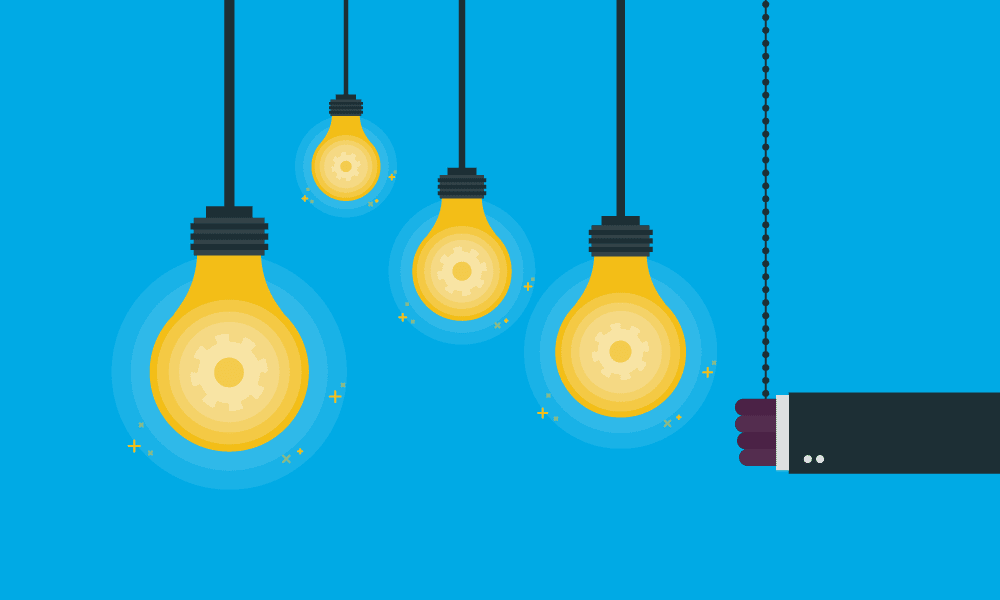 During the holidays, if you work in retail and related fields, it feels like you're constantly running to put out one fire after another to keep products stocked and customers happy. Naturally, during this time of upheaval, companies are reluctant to make big decisions and major changes during that time.
Starting December (and often even back in November), the retail ecosystem puts a freeze on adding new technology or new services, changing policies and in some cases, even retirements and promotions are held off until the holidays are over. It's understandable. After all, the middle of December is not the time to introduce a new product line, launch new ecommerce capabilities, or place someone into a brand new role.
Of course, when the new year rears its head, January usually brings an influx of changes. New processes, new tech, new people, new positions and even new departments. January, after the summer break, is a great time to re-evaluate, reorganise and start new processes to work together better towards this year's goals.
Looking at your data
Ideally, you hopefully did some legwork in December on how to make the new year better so you could hit the ground running once the calendar flipped to the new year. With how busy the month is, though, so don't fret if you barely had time to catch your breath, let alone gather the necessary data for retooling for the next year.
Because you have the full data for the previous year, January is the perfect time for reflecting on how you did and revamping your organisation to do better.
For example, if you're a retailer, you should be looking at marketplaces and channels that already exist, but you're not in, and start exploring those relationships now. Figure out what integration will look like, and lay out the steps to do it. Start your company's internal evolution at the starting at the beginning of the year and test everything so that you have plenty of time to get ready for the next holiday.
If you're a brand or supplier, you should be looking at how well you performed for your retailers, and maybe evaluating whether you want to add services. Retailers are telling us that they even more need vendors to offer greater fulfilment flexibility in 2017 – direct to store, cross dock, and some even exploring drop shipping direct from supplier to consumer (with full retailer branding). Many retailers are seeking better inventory visibility from their suppliers. Perhaps you're doing fine with your retailers and are even considering selling directly to consumers yourself.
For some ideas, take a look at our supplier new year resolutions and retailer new year resolutions, as well as our post-2016 performance evaluations for suppliers and evaluations for retailers.
Looking at your peers
So it's great to look at what you've been doing and how you can improve what you already have, but there's a great value in taking a look at what your competitors and peers are doing as well to be sure you are gaining market share and staying relevant with consumers.
Enter the latest instalment of our Retail Insight survey. For the past five years, SPS Commerce has teamed with Retail Systems Research (RSR) to survey hundreds of players in the retail industry to understand their outlook and strategic focus for the next year, and 2017 is no different. SPS just released its most recent global report in January and it is chock full of insights from retailers, suppliers, distributors and logistics firms on their plans for this year, including where they experience difficulties and in many cases what they plan to do about it. In this particular report, we also examined the cream of the crop – the companies that are really cruising to success in this omnichannel era – and picked apart what they're doing well in the hopes that our research can help others boost their plans for improving in the new year.
Download the complimentary research report to see how your 2017 plans compare with your peers – and keep watch for the Australian edition of the report, which drills down into what the Australian retail ecosystem is telling us. The Australian Retail Insights report will be released in March 2017.
Testing your updates and upgrades
If you get things rolling early enough, you can even begin running performance tests on smaller shopping holidays, like Valentine's Day, Mother's Day and Easter.
The first quarter is where you lay the groundwork for a successful rest of the year. There's always room to perform better, and with how fast the retail world is moving, it makes sense to review all of your systems, from fulfilment to technology to human resources to marketing and sales – there are so many different moving parts that can be improved and have a positive impact on your bottom line.
It all starts with gathering the necessary data and information, extrapolating the lessons you need to learn and then making an action plan for how to carry it out.
SPS Commerce offers business solutions for analysing data to assess how you are performing and how products are selling, as well as fulfilment and item management solutions needed to meet the demands of today's consumer for rapid delivery and vast assortments. For more information, please visit our website and contact us to learn more about how the SPS retail network can help your 2017 be even brighter.

Latest posts by Scott Bolduc (see all)
GET WEEKLY UPDATES DELIVERED TO YOUR INBOX.
Subscribe to our blog to receive retail and supply chain news, valuable resources, expert tips and more.
Want to learn what your peers are doing?
Almost 500 Australian retailers, suppliers, and distributors shared their winning strategies in our annual benchmark survey. Learn why some companies are pulling ahead while others are falling behind with our 2018 retail report.
Get Your Free Copy