No Evil Foods and SPS Commerce: A Grocery EDI Success Story
No Evil Foods seeks to use food as a source for good. From its origins in a family kitchen to a national brand carried at more than 5,000 stores in 2019. High consumer demand was drawing the attention of national retailers and the company was looking to expand. In partnering with these new customers, the company uncovered the need for EDI, a trading requirement of most national grocers. Becoming EDI compliant with its staff of 20 would've been a challenge. Instead, the husband and wife team chose SPS Commerce to tackle the EDI onboarding of new grocery customers and the day-to-day management of their EDI function.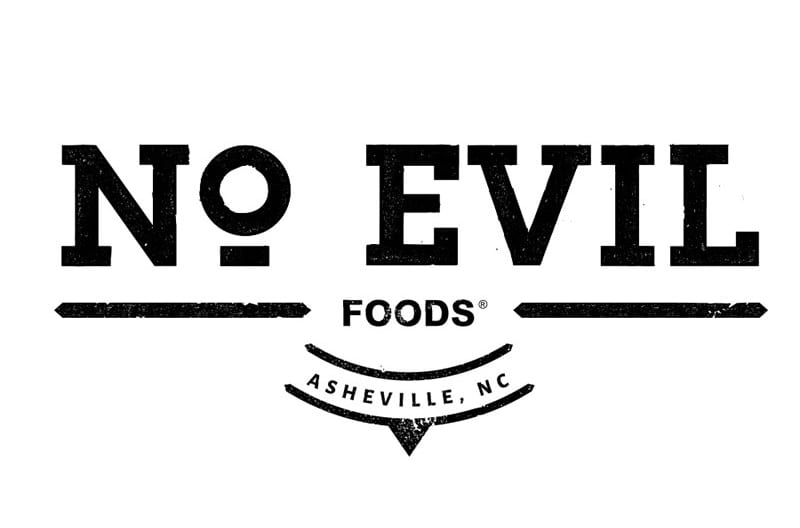 Customer Type:
Supplier
Industry:
Food & Beverage
Headquarters:
Weaverville, NC
SPS Product:
Fulfillment with System Automation
System:
QuickBooks, Fishbowl
Customer Since:
2018
No Evil Foods is a family company founded by a husband and wife team that transformed their personal mission of making food themselves into a growing business. The company's co-founder and chief creative officer, Sadrah Schadel, is a talented home chef that loved to develop new recipes using ingredients from their garden to serve to her family and friends. By 2014 her friends had convinced her to try selling her Plant Meat at a farmers market. They sold out almost immediately. Her food products quickly gained the attention of local retailers, and within a month regional co-ops and stores were carrying her products. And, in just seven months, Whole Foods was stocking its alternative meat products across the southern region.
Growing into a National Brand
By 2016, consumers were falling in love with No Evil Foods' products. Sales were climbing and No Evil Foods became a national brand. They began to sell through national grocery chains and distributors, including Kroger, UNFI and C&S Wholesale, in addition to co-ops and natural foods grocers.
The company prospered and attended its first tradeshow in 2017. By the end of 2017, their products were carried in 200 stores. This grew to 1,400 stores in 2018 and more than 5,000 stores in 2019.
Once national retailers started calling, Mike Woliansky, co-founder and CEO at No Evil Foods, quickly needed to make a few changes to comply with the national grocer's new insurance, food safety and electronic order requirements.
Woliansky shared, "At this time all orders were managed by their small internal staff using spreadsheets. We were manufacturing their products as orders came in, aligning production in step with growing sales. It was a busy time and we knew our products were catching on in the market."
Deploying Grocery EDI using SPS Commerce
"We knew that spreadsheets were an imperfect solution," said Woliansky. "Many retailers and distributors were asking us for EDI order capabilities, and Sadrah and I recognized this was needed to support our company's growth. Our staff didn't have any EDI background, and we didn't want to hire staff to support this function. Luckily, we found SPS Commerce."
No Evil Foods had less than 20 employees when they first deployed EDI with Kroger, their first EDI customer using SPS Commerce Fulfillment. The supplier quickly added new EDI customers, including distributors such as UNFI, as well as grocery retailers, including Publix.
"Having SPS as our EDI partner was the quickest and most effective way to grow," said Woliansky. "Our sales teams could confidently onboard new accounts quickly and it all worked really well. We never had to learn EDI, we just call our team at SPS and it's done."
SPS Commerce Fulfillment is a full-service solution offering EDI technology as well as the proven processes and experts to take on the daily management of No Evil Foods' EDI operations. SPS Commerce Fulfillment was integrated with the No Evil Foods' accounting system, QuickBooks, to make the process even more automated.
Partnering for the Future with Grocery EDI
It wasn't long before No Evil Foods deployed Fishbowl to improve inventory management and visibility. SPS Fulfillment integrated with this technology as well, continuing to make the company's order process as hands-free as possible.
Today, their staff accountant uses the integrated solution of Fishbowl, QuickBooks and SPS Fulfillment to receive and fulfill orders. Using EDI, grocery retailers and distributors can more easily place orders with the company and the company can rapidly turn orders around.
"SPS has been supporting our business at every stage," said Schadel. "They were the right partner from the start and have made our growth more manageable. By relying on them for our EDI, we were free to focus on developing new products and pursuing new retail outlets. It was important to us to find the right EDI partner from the start and we did with SPS Commerce."
The Interviewee:
Mike Woliansky, Co-Founder and CEO
The Challenge:
Become a national brand, expand quickly selling through new grocery retailers
The Solution:
Automate the order management process with EDI, QuickBooks and Fishbowl
The Results:
Supporting a 250% growth in store distribution with ease
"Our sales teams could confidently onboard new accounts quickly and it all worked really well. We never had to learn EDI, we just call our team at SPS and it's done."
– Mike Woliansky