Trading partner management in an era of disruption
How are retailers and distributors adapting to industry disruption? How have their order fulfillment strategies and trading partner relationships evolved?
See our survey results from top retailers & distributors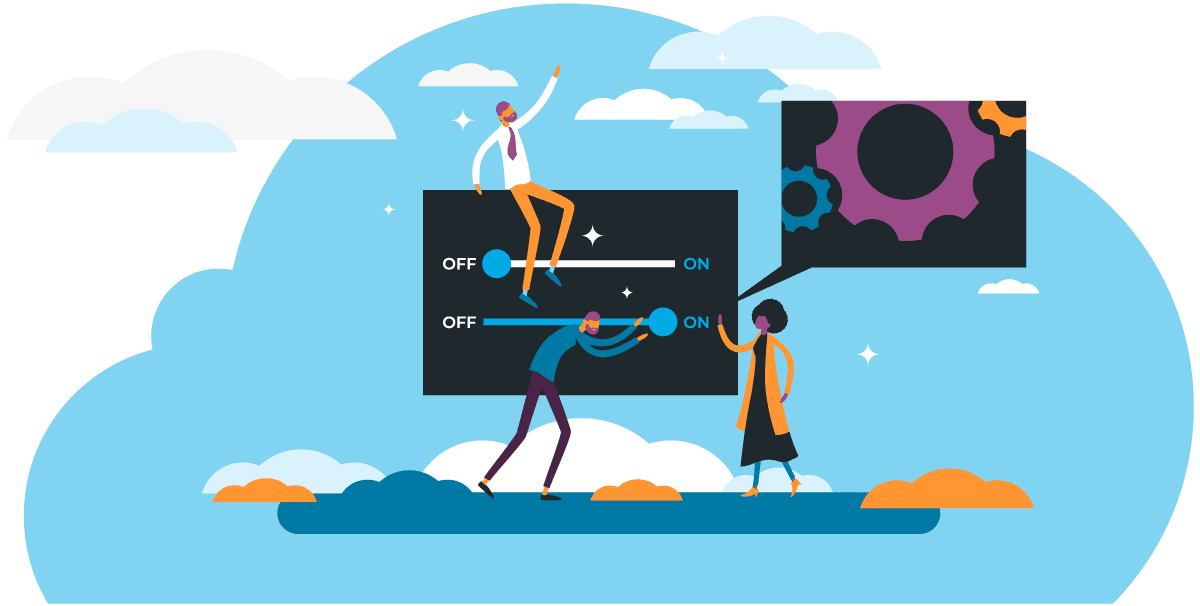 We surveyed more than 100 buying organizations about their current challenges.
Learn how they're working with trading partners to gain better access to data, improve automation and meet the evolving needs of consumers.
How has the COVID-19 pandemic affected retailers and distributors?
Store closures and the acceleration of e-commerce sales have forced buying organizations to serve customers and fulfill orders in new ways.
As a result, many organizations are also changing how they work with their trading partner communities.
As expected, 97 percent of retailers and distributors are experiencing significant impacts from the COVID-19 pandemic.
What order management models do buying organizations support?
Not surprisingly, 96 percent of retailers that participated in our survey fulfill orders using more than one order fulfillment model.
These buying organizations typically use a combination of fulfilling orders from warehouses or distribution centers to stores, from stores to consumers for in-store pickup, from stores to consumers' homes, and from suppliers directly to consumers (drop shipping).
Finding the most cost-effective way to fulfill orders while meeting consumer expectations remains a top priority.
Best-in-class buying organizations automate 98 percent of their order volume with trading partners using EDI.
Yet, most large retailers* have automated
less than 75 percent

of their order volume.

Most buying organizations rely at least in part, on processing orders with trading partners via email, phone, portals and other manual methods. This compounds the cost and complexity of fulfilling orders as well as the potential for errors, especially if multiple manual methods are used.

*In our survey, large retailers are defined as those that onboard more than 20 new trading partners per quarter.
Best-in-class Organizations
Less than 75% automated
More than 25% manual
What are buying organizations' key upcoming initiatives?
Here are three of the ways the retailers we surveyed plan to adapt their business in 2021 and beyond.
29 percent plan to invest in a new business system
Business systems typically automate one or more processes within an organization. When investing in a new system, it's also beneficial to simultaneously automate data exchange with trading partners. Without doing so, the organization won't be able to fully take advantage of the automation from the business system investment.
23 percent plan to implement a new order management model
Buying organizations that plan to implement a new order management model should first determine whether they have the data needed from trading partners to run existing models efficiently. For any new order management roll-outs, organizations should ensure that electronic trading requirements are clearly defined and articulated with their trading partner community.
18 percent plan to expand their trading partner community
Onboarding new trading partners without having clearly defined processes and automated data exchange with trading partners will add more complexity, rather than enable scale. Full-service onboarding solutions handle all the legwork of automating data exchange with your trading partner community.
Want expert advice on adapting your business for today's challenges?
Chat with an SPS specialist to evaluate your current supply chain, assess your trading partner management challenges and see what's possible for your business.
About our survey
Conducted by third-party research firm, Gatepoint Research. Included more than 100 buying organizations (retailers and distributors). Included managers and executives in e-commerce, merchandising, operations, supply chain, logistics, finance, product and procurement and sales roles. Nearly half have more than 350 active trading partners. 23 percent onboard more than 20 new trading partners per quarter.