SPS Commerce and Avondale Décor: A Network Success Story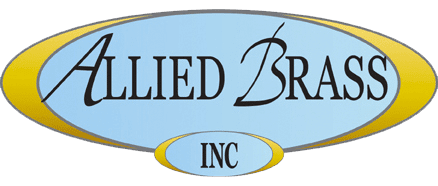 Customer Type:
Supplier
Industry:
Home Goods
Headquarters:
Louisa, VA
Flagship Product(s):
Allied Brass (26 K SKUs)
Retail channels:
Online retailers including Build.com, Houzz, Overstock, and AlliedBrass.com
SPS Product(s):
Fulfillment, Sourcing, Assortment
ERP:
Fishbowl, QuickBooks
Network Member Since:
2017
Executive Summary
Having tripled in size in recent years due to success with online retailers such as Bellacor Lighting and Overstock, Avondale Décor LLC aspired to sell its Allied Brass products through additional e-commerce retailers. In 2016, SPS Commerce approached the home goods supplier – known for its 26,000 SKUs and drop ship capabilities – on behalf of a national department store retailer who used SPS Commerce Sourcing in expanding its online home goods category assortment.
The retailer uses SPS Commerce Sourcing to expand its online assortment in the home goods category. Knowing Avondale the retailer's merchandising and supply chain requirements, SPS facilitated the buyer meeting and the business relatinoship was soon formed. Integration to the retailer using SPS Commerce Fulfillment was soon underway. Since this initial success, SPS has introduced Avondale to additional retailers.
The Challenge:
Fuel ongoing growth with new online retailers
The Solution:
Promote brand to new sellers and markets, automate order fulfillment to support high order volumes
The Results:
Signed agreement and integrated with national department retailer with others pending
New online sales opportunities
Since 2011, Avondale Décor has turned to e-commerce to grow its flagship brand, Allied Brass. This home goods product line is built to order and is now a sought-after bath accessories and decorative hardware brand on sites such as Amazon, Houzz and Overstock. With more than 90 percent of its revenue coming from online channels and having tripled in gross volume sales in recent years, Avondale was poised for growth and ready to seek new online retailers and adopt supply chain solutions to help manage growing order volumes.
"E-commerce success is driven by finding well-matched retailers and streamlining operations to manage the growing order volumes. SPS Commerce and its retail network provide an unmatched ability to help us drive new revenue opportunities."
– Robert Andriss, Director of Business Development, Avondale Décor
Finding and making partnerships that work
In 2016, SPS Commerce identified Avondale as a suitable new supplier for a department store retailer who uses the SPS Commerce Sourcing solution. Knowing that Avondale's assortment met the SKU count and categories the retailer was looking for, SPS facilitated a meeting with the retailers' buying team and Avondale. Given Avondale's proven experience supporting online retailers, including drop-ship capabilities, SPS knew there was potential for a partnership.
"Promoting a brand to top selling retailers and new markets is a challenge, so when SPS proactively approached us with a real opportunity that was a perfect, we couldn't have been more delighted," said Robert Andris, director of business development at Avondale. "The business agreement between Avondale and the retailer was signed and SPS Commerce integrated us quickly to work with our new retail customer."
SPS Commerce Sourcing and Fulfillment move retail companies from identifying a suitable trading partner to having orders as well as upload and showcase their products to retailers year-round. Integrated EDI through SPS Fulfillment operationalizes this new business relationship quickly. High-volume and growing suppliers can send and receive EDI documents directly to and from their ERP or other business systems, eliminating manual data entry, which reduces errors. With SPS Sourcing, suppliers experience long-term savings and efficiency gains.
Sourcing to fulfill completed in record time
"Our growth necessitated the adoption of a solution that would increase our capacity to support large order volumes," said Andris. "The SPS Commerce platform and its network of 70,000 retail organizations provides solutions and integrations to grow and support our business in the digital retail era. The synergy across its solutions has allowed us to monetize our investment through increased online sales."
A few weeks after engaging with its new retailer customer, the SPS Sourcing team reached out to Avondale with another opportunity from its network. "The introduction to retailers by SPS added to our company's credibility and closing the deal with them was so efficient and easy because SPS had already made sure our needs and requirements aligned," said Andris.
Providing even more with support and assortment solutions
Some of Avondale's retail customers require suppliers to access a web portal for their orders. This process is more cumbersome for vendors, like Avondale, and has led to a disorganized experience for all. "If we have questions regarding any order or invoicing transactions run through the portals, it's a runaround. Conversely, our retailer customers we have integrated to the SPS platform allow us to contact one source with any and all questions. SPS provides industry-leading support that is only a phone call, message or chat away," Andris said.
Next for Avondale and SPS is deploying SPS Commerce Assortment. This solution provides vendors with a single platform for their growing number of product attributes, easily maintained for maximum adoption by retail customers. Avondale has more than 26,000 images of its products and is adding new attributes to its library at an increasing rate. The company adds new products every 5-6 weeks but having retailers deploy its updates in a timely manner is a challenge. "It's important to us that our Allied Brass products look their best online, providing consumers with the latest product details and images," said Andris. "Retailers can be slow to integrate our latest digital assets, sometimes taking months. With SPS Assortment, we are hoping to streamline this process for our company and our retail customers."
Related Content:
Learn how to expand your business with new retail partnerships by joining our sourcing network.
LEARN MORE