Leverage data to navigate retail disruption
The pandemic has created a long term shift in the retail industry and supply chain dependencies. It has sped up the timelines of trends like implementing new order fulfillment models, expanding your vendor community and optimizing e-commerce sales channels.
Now is the time to update supply chain practices, and the way you communicate with your trading partners, so you can stay one step ahead of the competition.
Widespread Business Impact
These trends cause challenges in several departments and may have created gaps in the information you receive, requiring you to spend more time and allocate more resources into your supply chain. Missing key order and item information and bringing on new vendors creates critical problems like:
Accurately managing vendor performance
Inability to confirm if orders can be shipped on-time and complete
Missing or inaccurate item data, leading to a poor customer experience
Receiving bottlenecks in your distribution center
Time-consuming invoice reconciliation
Successful order fulfillment is impossible without the support of your trading partners. In order to make proactive, strategic decisions, you need to implement processes with trading partners to automate data exchange for:
Items you buy
Inconsistent and inaccurate item data from suppliers costs your team time and money. Set up new products faster and create the experience your customers expect. SPS Community helps you get clean item data from your suppliers, in one consolidated format.
Orders you place
Unsure of the status of supplier orders? Do you consistently order more inventory than you really need to compensate? With SPS Community, you're always up-to-date on order status. Confidently order exactly what you need and reduce your inventory by up to 20 percent.
Inventory you move
Eliminate bottlenecks in your warehouses and distribution centers. By automating data exchange with suppliers, you'll understand exactly what products have shipped, when they've shipped and how they've shipped. Improve supply chain visibility and reduce inventory inefficiencies.
Invoices you pay
Are you wasting valuable time and overpaying on invoices due to manual invoice reconciliation? Automate the process of reconciling invoices against orders and shipments, save time, reduce errors and take advantage of early payment discounts.
Trading partner performance
Do you lack the right data to track or improve supplier performance? Improve key supply chain metrics like fill rates and ship timeliness by scorecarding your supplier community. Plus, you can identify at-risk orders before they affect customers.
What are your peers doing?
SPS partnered with Gatepoint Research to conduct an industry survey at the beginning of 2020 to get a pulse on the state of the retail industry as a whole, the different order management models being used, the challenges affecting their business, as well as how and when they plan to address them.
What we found is that all types of buying organizations had already experienced disruption, but many still planned on investing in new and optimizing existing systems and processes, despite the challenges they're still facing. Of the companies surveyed:
Implementing New Order Management Models
Opening New Distribution Centers
Expanding their Vendor Community
The insights from our EDI vendor communications are critical. We know when an order will be delivered and if it shipped in full. We know if and when we would run out of stock. We can set consumer expectations and we know when the stock situation would recover.
– Scott Brenner, Procurement Manager, Thrive Market
Get tailored recommendations with multi-million dollar impacts
We'll partner with you to define the business value of your initiative, and create a meaningful case for change internally and with your trading partners. Then we'll work with you and your trading partners to enable transactions through a full order cycle.
Along the way, we'll be there to help you leverage your new capabilities and achieve results.
Design your solution
We'll conduct an in-depth business assessment of your current operations, identify opportunities based on supply chain best practices and recommend a solution that meets your needs. This phase results in:
Alignment on desired outcomes, timelines and expectations.
A set target based on business volume that equates to maximum value of the solution.
Confirmed approach to engaging and gaining adoption from your target trading partners.
Align your community
We'll engage your trading partners and consult with them on the business process requirements of the program. Our team also secures commitment to the initiative from your trading partner community. This phase results in:
Target trading partners educated and committed to the program.
Prepare your solution
We ensure that your organization is ready to transact with your trading partners. We'll optimize your existing technology, as well as the technology capabilities of your suppliers, while overcoming any barriers or gaps. This phase results in:
Target trading partners certified and aligned on expectations.
Your team is prepared to exchange data with your trading partner community.
Clear expectations and launch plan for go-live.
Launch and learn
Our full-service team launches your first order cycle with your trading partners. We closely monitor your trading relationships to quickly resolve any errors and refine the solution as needed. This phase results in:
You and your trading partners successfully transact a complete order cycle.
Your team can leverage the data and new processes.
We capture learnings and implement changes so you can focus on your business.
Realize value
We partner with you to realize business value through ongoing strategic consulting, operational reviews and solution optimization. We also help you measure and improve trading partner performance. This phase results in:
Improved performance management of trading partners.
Implemented data-driven changes across your business.
Achieved business value by addressing identified opportunities.
What are the outcomes?
The Business Assessment delivers tailored recommendations about how you exchange information and make decisions with your trading partners. When implemented in partnership with SPS Commerce, the recommendations can help you achieve the following outcomes:
98% product, order & sales data automated
Up to 20% inventory cost reduction
Spend 70% less time reconciling invoices
Let's set up a time for us to talk more.
You'll here back within 1 business day
Automating your supply chain requires having the right data.
Ready to get yours?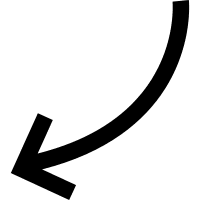 The biggest retailer network.
The most reliable technology.
The best customer support.
The most widely used vendor onboarding solution.